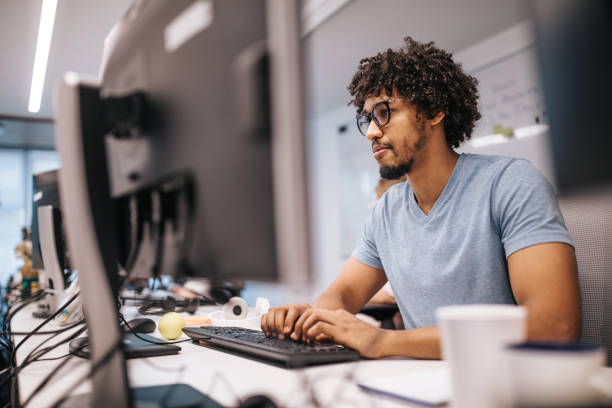 Bulb Fellowship 2021 for Young Nigerian Tech Enthusiasts
Deadline: Ongoing
Build a successful tech career without tuition until you are hired. Apply now for the Bulb Fellowship 2021. The Bulb Fellowship is an intensive program that equips African youth with the required skills to succeed in the tech ecosystem.
The fellowship curriculum offers direct practical experience. Applicants select a course, join a cohort, complete monthly group projects, and build and launch real products.
Available Courses include:
Learn programing language.NET: Master the guidelines used for developing a wide range of mobile or web-based applications on Android, iOS and Linux.
Net concepts and meanings
Framework components & CLR management
Programming with C# and VB.NET
Web applications using ASP.NET MVC 5
Building bots with Microsoft Bot Framework
Object Oriented Programming (OOP)
Windows forms applications
Web services and windows services identification
Learn programming language – Javascript: Acquire the complete knowledge of one of the most sought-after programming languages in the world today to build mobile and desktop applications from scratch.
Programming fundamentals
Git and terminal fluency
Data structures and algorithms
HTML, CSS & Node.js
Servers, HTTP and Express.js
Databases, schemas, models and ORMs
React and Redux
Web Security
Learn Devops Engineering: Acquire skills that facilitate communication between developers and IT operators, ensuring that companies worldwide deliver software solutions faster in a stabilized operating environment.
DevOps concepts and meanings
DevOps and software development lifecycle
Continuous integration and deployment
Containers and virtual development
Configuration management tools
Cloud computing
LINUS basics and administration
Shell scripting & Continuous integration with jenkins
Learn Product Design: Acquire the proficient use of designing tools that help you build valuable, efficient and cost-effective products for various markets across the globe.
Design thinking and need identification
Creative writing for product designers
Digital design basics
Design elements
Business communication
Product ergonomics
Benefits
Rapid growing network: Pick the brains of always-on-deck tech professionals and secure lifelong support and opportunities through friendships that transition into professional connections.
Get real work experience: Get equipped with highly sought-after skills in the tech industry by completing group projects and working with other fellows to build valuable products.
Earn while you learn: Get immersed in a fellowship program that grooms and caters for you at the same time. Build your tech career and receive stipends monthly for your efforts.
Pay no tuition until you are hired: Focus on acquiring all the skills you need without tuition until you are hired. They allow you pay your tuition after you graduate and secure a job.
Eligibility
You must be between the ages of 18 and 30.
You must have a minimum of a university degree certificate.
You must have at least two guarantors, one relative and one non-relative.
You must have an NYSC discharge certificate.
You must be a dedicated tech enthusiast.
Application
The application process is as follows:
Submit your application
Pass a psychometric test.
Get invited for an interview.
Get a conditional offer.
Fill in your biodata form.
Get an unconditional offer.
Receive your personal laptop and start training.
For more information, visit Bulb Fellowship.