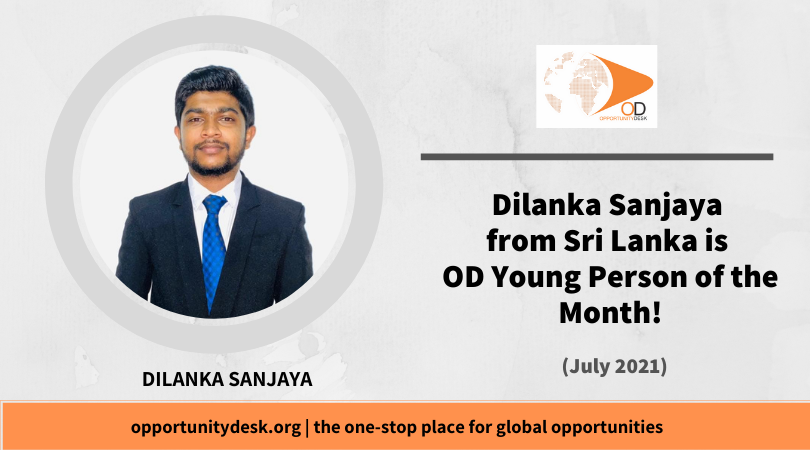 Dilanka Sanjaya from Sri Lanka is OD Young Person of the Month for July 2021!
Welcome to July!

Our Young Person of the Month is Dilanka Sanjaya from Sri Lanka! Dilanka Sanjaya is the Founder of FONIX Software Solutions PVT LTD, a leading performer in providing quality web and software development solutions in the competitive global marketplace. His company has created more than four other startups including Examhub.lk, Coursehub.lk, Tutohub.lk and MoonQR.com. Dilanka holds a Bachelor's Degree in Software Engineering from London Metropoliton University and he is presently pursuing a Master's Degree in Digital Marketing at Cambridge College.
Read his amazing story below and be inspired!
DILANKA SANJAYA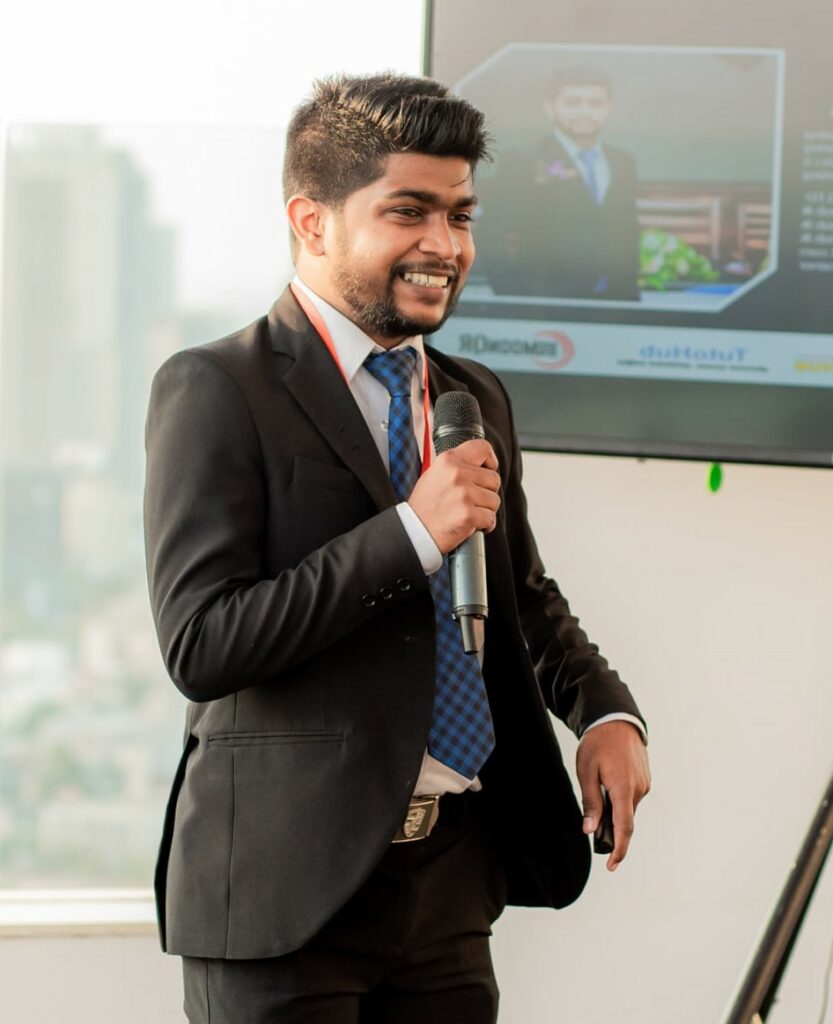 Dilanka Sanjaya is a serial internet entrepreneur from Sri Lanka. He is the Founder of FONIX Software Solutions PVT LTD, a company that does software, web and mobile app development. Up to date, FONIX Software Solutions has created more than four other startups including including Examhub.lk, Coursehub.lk, Tutohub.lk and MoonQR.com. Dilanka has a vision of expanding his business worldwide while offering quality services to his global customers. Presently, Dilanka serves as a Digital Marketing Consultant in several Ministries of Government of Sri Lanka and private institutions.
On How He Began
Dilanka Sanjaya was born on 7th June 1997 in Ratnapura, Sri Lanka. He says, he was raised in poverty. His greatest desire was to advance in the field of computers, but he did not have the money to do the required courses. After he completed his GCE Ordinary Level, Dilanka had to mortgage his mother's necklace to be allowed to pursue a course in Graphic Design during the weekends. He spent much of his days working in a little shop that earned him $20 a month. He was soon able to complete the course and recover his mother's necklace.
He soon after sat for his A / L exam in Biology and applied to join the university where he was selected to pursue a Degree in Physical Science; but once again, financial constraints became his stumbling block. This was when he set his mind to start his business. But prior to that, he had to work as a Marketing Officer at the Financial Institute, where he earned $100 monthly. Motivated by his dream in computer technology, Dilanka used savings from his job to pursue a Diploma in Software Engineering and he later did a Higher National Diploma. At the same time, Dilanka taught computer technology to poor children in his village for free.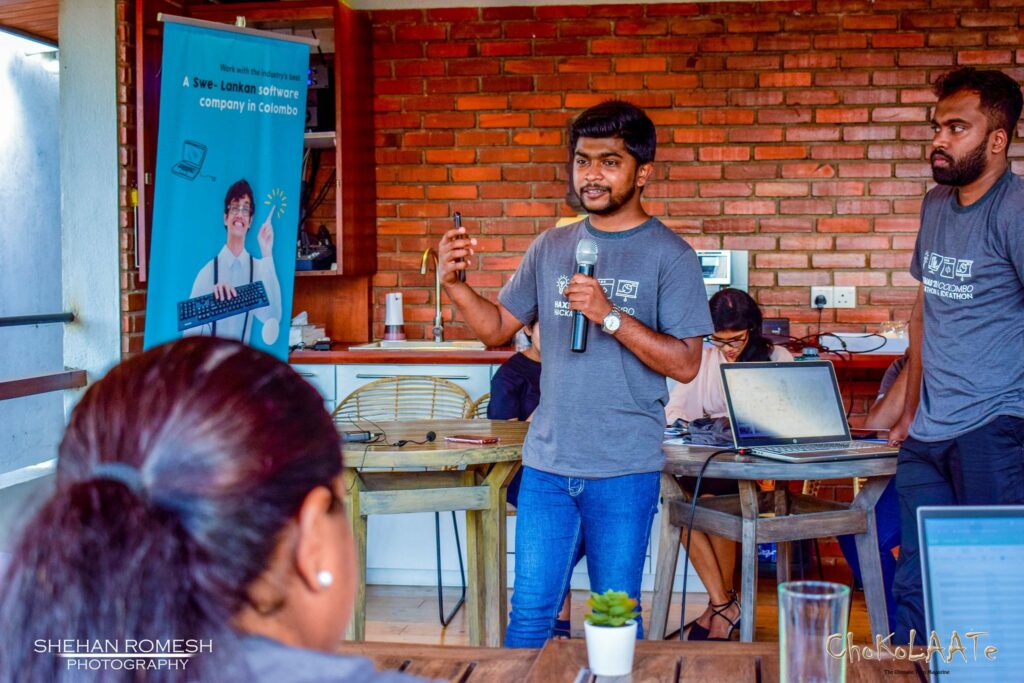 Eventually in 2018, Dilanka quit his job to start his business. And at this point, Dilanka says, his income dropped to zero as no clients came through during their first 6 months. Money left, and so did some of his friends and acquittances. It was during this time that Dilanka used his business to develop other projects like ExamHUB, CourseHub, tutohub and moonQR, which are presently bringing in significant income. His business grew steadily and in 2020, it had grown to a profitable venture with 12 employees.
Examhub is an App that allows students to take exams online. It currently has over 20,000 users. Coursehub is an online teaching website which has 6 teachers and staff working on this project. Tutohub is a website designed for teachers to make their classes online. Presently, there are more than 35 teachers using this platform. And MoonQR is a contactless restaurant ordering system. Dilanka began both Tutohub and MoonQR during the COVID-19 pandemic.
Dilanka has since won numerous challenges and awards including The Global Student Entrepreneur Award- Sri Lanka 2021, Slasscom Ingenuity Award, Thinkwave 2.0 2020, Best Startup in Sri Lanka National Winner- ICT Category, Haxmas 21, and he also emerged winner of the Spiralation program. Dilanka is presently focused on expanding his company to a global scale.
 His Words of Advice to Young People.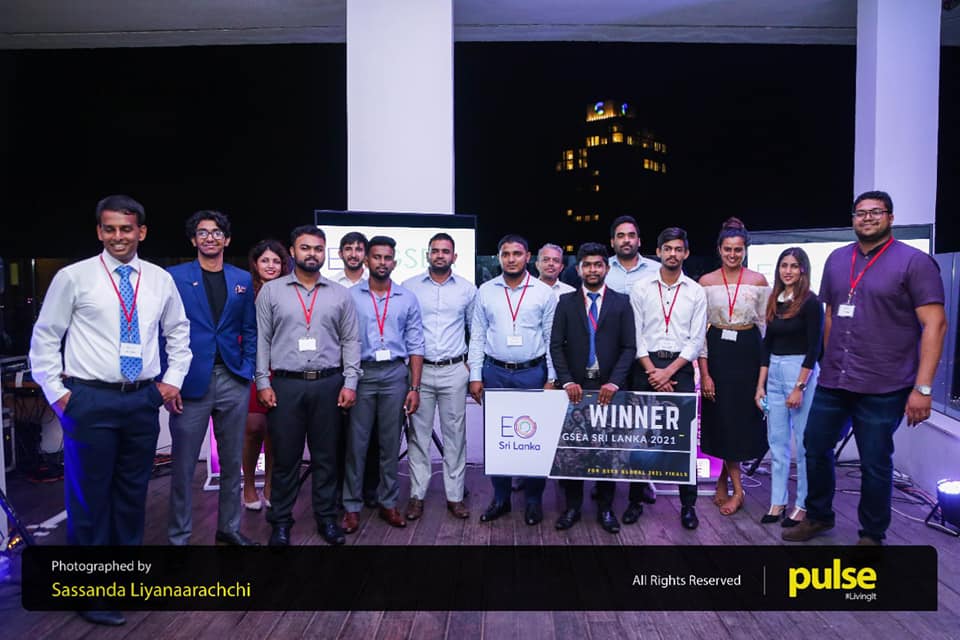 "The younger generation is now moving towards the era of information technology. Therefore, if you want to start your own business, exercise patience. When you work patiently, your business will simply rise. And think carefully about the happiness of your customers. Our best assets are our customers. So we have to be more concerned about the customers. Finally don't be afraid to try new things as a young generation. Those who think new things and do new things will one day win."
You can connect with Dilanka Sanjaya on LinkedIn and learn more about his business, FONIX Software Solutions PVT LTD on their website.
Who will be the next Young Person of the Month?
You can be the next Opportunity Desk Young Person of the Month! All you have to do is get a friend to recommend your work or fill out the nomination form here. We want to use the platform to recognize and celebrate the efforts of amazing young people around the world. Oh! And you must be an active Opportunity Desk member, either as a fan, reader or subscriber!Share