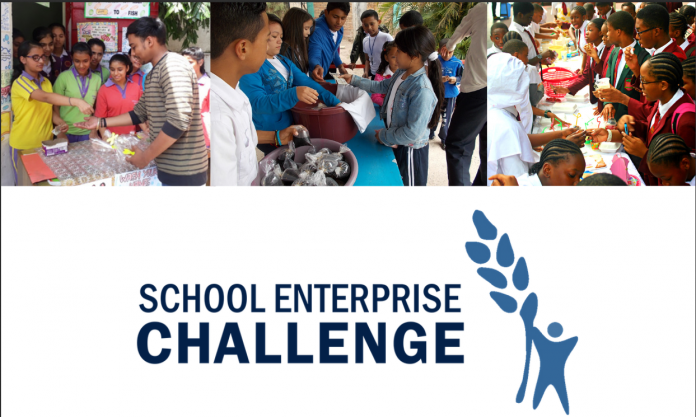 Teach A Man To Fish School Enterprise Challenge 2021 (Up to $28,000 in prizes)
Deadline: July 21, 2021
Applications for the Teach A Man To Fish School Enterprise Challenge 2021 are now open. The School Enterprise Challenge is an international business program for schools. It helps young people all around the world to develop business skills and essential life skills.
The Challenge supports teachers and students to plan and set up real businesses at their school. From coming up with your own business idea to writing a business plan and actually launching your school business, they will support you the whole way. The School Enterprise Challenge 2021 can be adapted to any context, whether you will be teaching online or in-person. Whatever your situation, they will support you to keep your students engaged and empower them through practical learning.
Benefits
For Students
Get practical experience running a real business
Develop entrepreneurial skills

Creativity
Analysis
Financial management
Growth mindset

Develop key life skills

Communications
Teamwork
Leadership
Problem solving

Be part of a global movement of young entrepreneurs!
For Teachers
Get access to a wide variety of teaching materials

Business guides with explanations + activities
Explainer videos
Mini-competitions: ready-made challenges for your students

Learn about business (this has many benefits in your personal life!)
Ability to bring academic subjects to life through real-life examples
Develop new teaching techniques
Boost your CV
Gain recognition and have the chance to win prizes
Prizes
There is more than USD $28,000 worth of prizes available for the best entries in the School Enterprise Challenge 2021!
Eligibility
The School Enterprise Challenge is open to all schools, including: pre-primary schools, primary schools, secondary schools and technical/vocational colleges.
Universities are not eligible to take part in the School Enterprise Challenge.
Application
Before you get started, please check the Frequently Asked Questions and take note of the following:
This form should be completed by the Lead Teacher who will be responsible for coordinating the School Enterprise Challenge in your school.
If you would like two (or more) teams from your school to take part, you must complete this registration form once for each team, using a different email address for the Lead Teacher each time.
It will take you 5-10 minutes to complete and you won't be able to save your progress and return to complete it later, so make sure you have the following information ready before you begin:

School name and address
The names and email addresses of the Lead Teacher, Head Teacher and at least one additional teacher at your school, plus their consent for Teach a man to Fish to contact the teacher about your school's participation in the School Enterprise Challenge

The Lead Teacher's mobile phone number
For more information, visit School Enterprise Challenge.