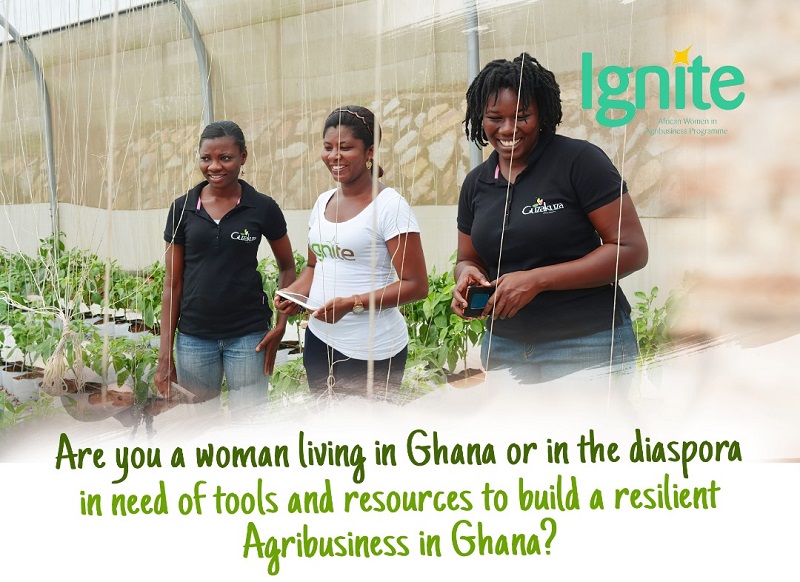 Guzakuza Ignite Program 2021 for Ghanaian Women in Agribusiness
Deadline: July 31, 2021
Are you a woman living in Ghana or in the diaspora in need of tools and resources to build a resilient Agribusiness in Ghana? Apply for the Guzakuza Ignite Program 2021.
Ignite is an Agribusiness program designed to spark creation of jobs and wealth in young women through Agripreneurship. Ignite nurtures and turns ground-breaking ideas into profitable and sustainable Agribusinesses. For 4 months (September to December), Igniters will be on the journey of igniting the Agri-fire in their bellies.
Benefits
Earn A Globally Recognised Certification ​from LAPT, UK (Optional)
Acquire Agribusiness, Human And Conceptual Skills​
Professional Networks And Opportunities ​
Coaching and Mentorship
Access to Ready Market
Access to Investors
Eligibility
Open to women in/interested in Agribusiness;
Above 20 years old;
Living in Ghana or in the diaspora;
Able to commit to the entire program.
Application
Apply for Ignite 2021. Virtual and Blended options available. Deadline for applications is July 31, 2021.
For more information, visit Ignite.