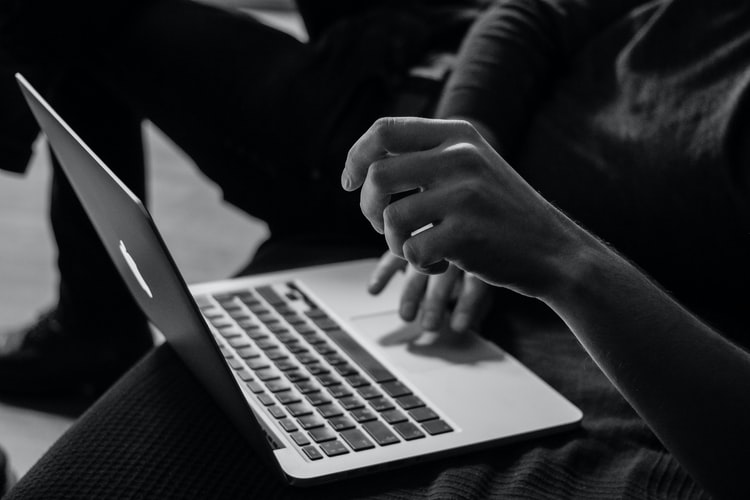 5 Ways for Students to Earn Money from the Website
Being a student is probably the most exciting and marvelous period of life for every fellow who has gone through it. At the same time, financial struggles are common for the majority of students. Thus, they are always happy to earn some money after classes by doing part-time jobs.
There are also creative ways to get some extra cash into a student's pocket. One of those is crafting a personal website – find more info on how to make money with a blog online. Even if it seems like something unbelievable, blogging for money is a fast and easy way for gaining real profits in 2021.
Sell Your Own Product
Creating a website for selling products is usually associated with e-commerce. This is rather a complicated system with integrated payment methods and a variety of items. However, you may also consider making a personal website even if you have a single product to sell.
Create a one-pager with all the necessary information about your product and include an option for the online purchase there. For instance, if you handcraft aroma candles, you would probably want people to get to know about your product. Creating a website is one of the best solutions to get the target audience acquainted with it.
It is very important to optimize your website for SEO purposes so that it could be easily found by users on the result pages of the search engines. It may take some effort, but the outcome is really worth it. Accounts on social media platforms are also very helpful to promote your personal brand and product by including link to your website.
Sell Space for Advertising
Adding advertisements on the website is one of the most popular ways to make money with blogging. Practically any website or blog has an opportunity to host different types of ads either in the form of banners or as integrated content. However, it is very important for a website to have considerable traffic and plenty of visitors to be able to post ads. That is why search engine optimization activities are crucial for promoting a website and drive traffic to it.
The most well-known service that allows websites to monetize content is Google Adsense. This platform allows webmasters to get started fast with easy registration steps. You just need to provide several required details, and Google Adsense will take care of the rest. This service will help you to naturally integrate ads into your website and even optimize them for mobile.
Another way to make money with blogging is by hosting so-called native advertisements. This concept has been trendy in the market for a while as it proves to be even more effective than standard announcements. There are plenty of platforms that unite webmasters and brands for allocating native ads.
Native ads are naturally integrated into the website or blog by matching its style and design. Thus users are less likely to ignore such ads as they are not forcing to buy something immediately.
Participate in Affiliate Programs
Another way to make money with blogging in 2021 is to participate in affiliate programs of different brands. Affiliate marketing is a relatively recent trend, however, it has numerous benefits for all the parties. To learn more about it, check the affiliate marketing tips that would shed light on all the nuances.
One of the most positive aspects of affiliate marketing for those who do blogging for money is its simplicity and transparency. There is no need for a website to have large numbers of monthly traffic. You can become an affiliate even if you have a niche blog with a small number of visitors.
To find affiliate programs, go to the websites of the companies that interest you. There is usually a section dedicated to the affiliate programs where you can find all the necessary information on how to become an affiliate member. Otherwise, contact the representatives of that company via social media or e-mail to get more details. Preferably, these brands should be in line with the keynote of your website. That way, a product or service you recommend would seem more relevant to the visitors of your website.
Write Sponsored Content
This way of blogging for money implies that you create content that would be sponsored by other companies or brands. In fact, sponsored content is another form of advertising but in an extended form.
Advertisers that pay for the articles on your blog or website do that for multiple purposes. First of all, they would like to reach larger audiences by posting branded content on other resources. Another benefit they get is enhanced SEO due to backlinking from your website to theirs. Learn more at bizmanualz.com about backlinking in blogging and the advantages it brings.
Tell About Your Courses
If you are an expert in a certain field of study and would like to share your knowledge with others, the course creation is something you could benefit from. It is a great way to let people know about your course so that they can buy it.
You may either create a specialized website dedicated specifically to your course with the option to purchase it. In case you already have a blog, you may create content that tells more about your course and the subject it covers. That way people will realize you are an expert in the field, which greatly contributes to boosting sales.
For more articles, visit Our Blog.