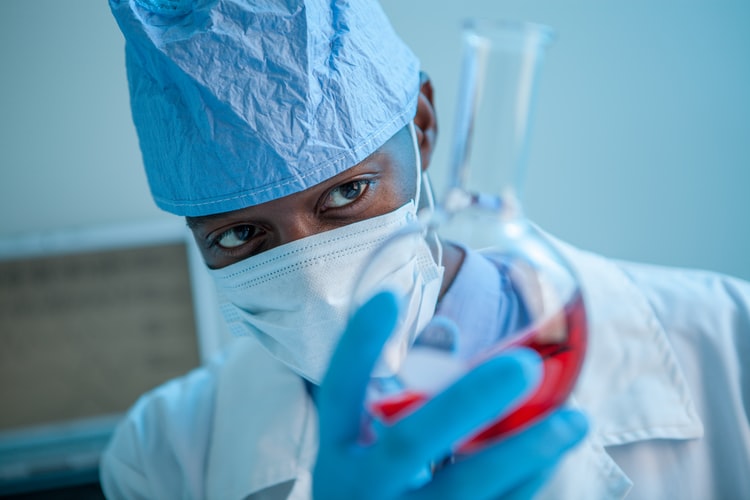 10 Reasons to Study Medicine in Vancouver Today
When people choose their career paths, they are generally driven by unique motivations. When you know the reason behind why you desire your career, the "why" carries you through the highs and lows through purpose. The same goes for those who choose to follow a path of becoming doctors, whether it be through deeply held values or even personal experience. Having a purpose and drive for the field is an added advantage when applying to medical institutions in various specialties, like Vancouver Dental Assisting School, for those looking to go into dentistry.
When reflecting on why you want to become a medical professional, think about the kind of life you want to have and if the career has the potential to give you that for ultimate satisfaction. There are several ups and downs of working as a medical professional, certainly more ups than downs. If you are in Vancouver, here are a few reasons why you should consider studying medicine.
Make A Positive Impact on the World
You may have heard of the Hippocratic Oath in medicine, written by the ancient Greek physician, Hippocrates. He once said, "Whether the art of Medicine is loved, there is also the love of Humanity." While many people have stories of experience that led them to fall in love with the career, most people who follow a medical career do so out of genuine compassion and desire to help people.
Knowing that people will benefit from your medical expertise and knowledge, that's rewarding and satisfying on a level of humanity. Making a difference is certainly a strong reason for those with care for others.
Wide Range of Career Options
Having a medical degree sets you up for various career options, and not just becoming a hospital doctor or GP. Medical graduates have a wide range of opportunities in the field. If you love adventure and traveling the world, as a medical doctor, you have a chance to work with international charities or work in the armed forces. However, for those interested in lab-based scientific research, an academic path is an option.
Medical professionals with solid communication skills opt for a career in public health or medical journalism. There are many other specialized career opportunities within the medical fraternity, like dentists, optometry, and ear-nose-and-throat (ENT) doctors, to mention a few.
Varied Day-To-Day Work
If working on a computer all day is not your strongest suit, and you enjoy varied day-to-day work on your feet, considering a career in medicine could be an option. As a medical professional, all days are different from treating numerous ailments and symptoms and meeting many new people daily. To keep you stimulated, you are introduced to several medical scenarios and fields from your training days.
A Challenging & Stimulating Career
Suggested by many professionals in the field, including Sir William Osler, the co-founder of Johns Hopkins Hospital, medicine is the leading profession that offers a combination of moral and intellectual interests, more than any other profession. The naturally curious are offered an ongoing learning experience, with almost new learning experiences every day.
As you examine and try to diagnose patients, the job requires problem-solving skills, as well as critical thinking capabilities. It is generally students who enjoy the intellectual challenge of science in school who pursue and enjoy medicine.
Travel Opportunities
A medical degree is one of a few globally recognized qualifications, valued in many countries worldwide. With many global opportunities for medical doctors, there are many countries in need of medical professionals. While working in different countries, you can explore local cultures and get paid to do what you love. Depending on the country of choice, although you have a globally recognized degree, you may need to apply for the country's specific license.
Status and Reputation
There's an unspoken level of dignity that comes with a doctor's title everywhere. In society, doctors are regarded as highly responsible individuals who are trusted and respected members of society. Rightfully so, they are a symbol of hope, responsibility, integrity, and service towards the community. Where the community's health and well-being is concerned, people rely on doctors, and when they speak, you cannot help but listen attentively.
Job Stability
As indicated by the World Health Organization (WHO), the global shortage of health professionals, including nurses and doctors, is sitting at a whopping 4.3 million back in 2006. A great indication that doctors are going to be in demand for a very long time. The skills of a medical professional are, without a doubt, in high demand. As many sectors and industries suffer when markets fluctuate, medical doctors have strong job security.
Excellent Salary
Medical professionals enjoy many benefits and rewards, but one of the most significant benefits is the excellent salary. Experts suggest that medical professionals are amongst the top five best-paying professions in the world. As soon as you obtain your medical degree, you are set for a life of enjoying a healthy salary. The more experienced and expertise you gain in the field, you can expect growth in your compensation figures.
Meet Lots of Interesting People
As discussed before, one of the greatest pleasures of being a doctor is helping people and doing beautiful things for them. As a result, people confide with doctors, trust them, and appreciate their effort. Meeting several new people requires an extrovert type of character, and as a doctor, you need to have a certain level of a 'people's person' character. As a doctor, you will encounter many interesting characters who will walk into your life in many ways, whether it's a funny story, inspirational, and thought-provoking. Interesting people won't only come as patients, but you will encounter a wide range of medical colleagues who specialize in different medical sectors on a professional level.
Climb Up the Career Ladder
There are several ways to climb the ladder in the medical career, with many doctors starting as nurses or bachelor's of scientists. When you know what you want to transition to in your medical career, there are many paths you can take to get there. When you are a doctor, your job does not end only with being a doctor; there are opportunities to go into leadership roles and maybe be a part of the hospital management team.
For more articles, visit Our Blog.