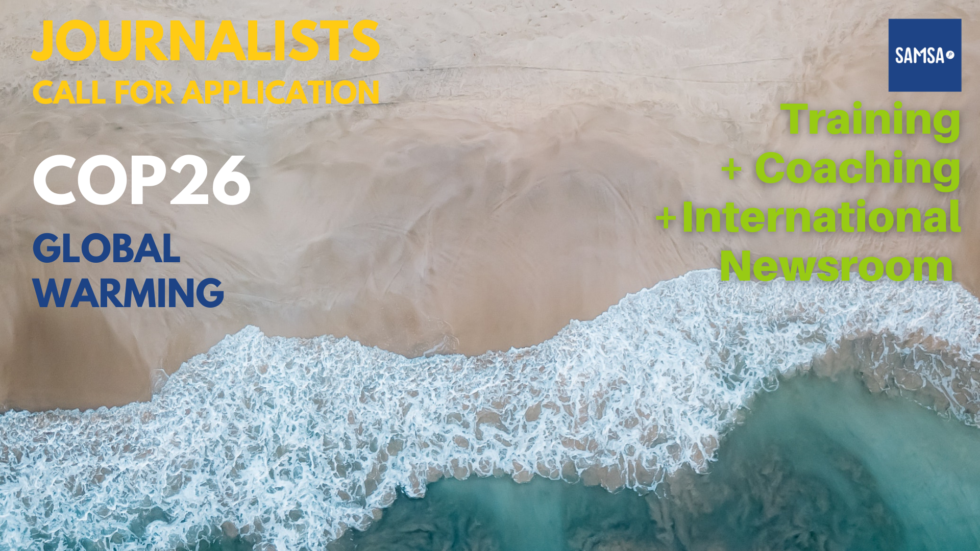 Samsa Training Program 2021 for Journalists from Small Island Developing States
Deadline: July 31, 2021
Applications are open for the Samsa Training Program 2021. Samsa launches a call for applications for the COP26 event dedicated to the fight against global warming. The conference will take place from November 1 to November 12, 2021 in Glasgow. The stakes of this new COP concern first of all the SIDS (Small Island Developing States).
This call invites journalists from these Member States to apply to be trained on the specificities of COP26 and coached to cover the event at a distance through their media in a logic of international cooperation with other island media.
Program Details
With the support of a major international organization, Samsa participates in capacity building and skills in the media in emergency and disaster situations. For this reason, Samsa wishes to train about thirty media from these SIDS to enable them to inform their audiences in the most accurate way on the issues and local consequences of the debates and decisions of COP26.
Conferences of this type are difficult to follow and cover for journalists from the media of these SIDS. These difficulties are even more acute in the context of the health constraints linked to the COVID-19 pandemic. Therefore, Samsa proposes a training program for about thirty media.
The support will be operated in two phases:
During the month of September and October 2021, participants will have access to distance learning modules on Samsa's LMS (learning management system).
One week before and during the 2 weeks of the COP26 event, participants will be integrated into the collaborative newsroom. The latter is a temporary organization gathering remotely the journalists involved in the program as well as the two experts in charge of the coaching. This space will allow the creation of synergies and the initiation of editorial partnerships.
Benefits
Benefit from a distance training on the specificities of the COP26
Benefit from a journalistic coaching with experts to cover the event remotely through their media.
Form an international cooperative newsroom with other island media.
Eligibility
Open to journalists from SIDS media (official list of SIDS countries and territories).
Prove professional journalistic experience.
Be a regular employee or freelancer for a SIDS media.
Be interested in covering global warming issues.
No age limit is imposed. 
Application
The deadline for applications is July 31, 2021 at 11:00 pm GMT. Late applications will not be considered.
For more information, visit Samsa Training.