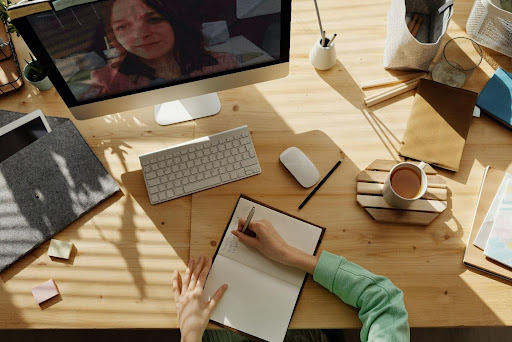 How to Hire a Trusted Virtual Assistant with Relevant Experience for Your Business
In this article, we'll show you a couple of reasons why you should hire a virtual assistant for your business.
Everyone wants to be productive, work as less hours as possible, and explore the world. But how to do that in an effective way? Entrepreneurs and business owners alike spend a large portion of their lives traveling across the world, researching about new ways to grow their business. Running a business is indeed adventurous. If you want to travel while running a business, make sure you learn how to be productive. Or else, none of your efforts are going to be worth it, and your business might fail.
Now, running your entire business through different productivity tools and virtual assistants is perhaps the biggest trend and effective way to maintain your business on larger scales right now. Often, people wish they'd be more efficient and have more time to pursue their business desires. But, instead of wishing, how about creating time to hire trusted virtual assistants with experience to grow your business? 
Here's what you need to consider. 
Does your business need a virtual assistant?
Even if you believe that your business runs smoothly with no help of a virtual assistant, it's recommended to hire one. You might be excited about your business, as it's in its first stages of life. But young and inexperienced entrepreneurs usually fail with doing business, especially because they get too excited about their first successful sales. Managing to work with virtual assistants is a great way to practice growing your business. Virtual assistants are work-from-home employees that can help you accomplish many business tasks, which are usually left out by business owners. Some business tasks require time, patience, and resources, even though they might seem achievable. A virtual assistant will also help you learn what type of tasks you should engage in while being efficient and productive in running your business. As you develop more skills, you will also learn how to structure and organize a team.
But first, you must learn how to hire the right virtual assistant for your business.
What virtual assistants can do for a business?
You perhaps believe that there are some tasks that only you can perform, but the truth is that virtual assistants can do pretty much everything for your business. Remember that anyone is replaceable, so if you give a virtual assistant the guidelines and instructions on how to complete the tasks, they might be excellent co-workers for:
Editing writing
Schedule meetings
Order supplies
Organize business lines
Research flights and activities in the places you plan on traveling
Perform receptionist duties
Delete, respond, forward, or flag emails
Design presentations
Recruit employees
Create invoices and send them to customers
Develop projects for your management team
These are just some of the many other tasks that virtual assistants can do for you. However, what a virtual assistant won't ever do is:
Roll their eyes at you
Complaint about the workload of your business
Require an office space
Exclaim drama
With a virtual assistant by your side, you won't have to worry about gossip and overriding professionalism at the workspace. You won't need to worry about a virtual assistant's attitude like most business owners do.
How to find the right virtual assistant for your business?
It is recommended to use an app, or search the internet for hiring virtual assistants with experience. The beauty of hiring a virtual assistant is that you'll manage your personal life, too. There are incredibly important things that a person must do to maintain their personal relationships, and you're supposed to run a business in the meantime? Well, get a virtual assistant help, because things are about to get messy soon.
Businesses are hard to maintain, but not if you receive help from a relevant and experienced employee. Plus, you won't need to invest in creating office space and other office supplies, as virtual assistants work remotely. So, focus on tasks that don't require your skill, and best use of your time to focus on much greater business needs. If you want to grow your business effectively, stop doing all the tasks by yourself. Identify virtual assistants that fit your needs and hire them – it could be the key to success. 
If you have limited experience with virtual assistants, interview the person first. Be absolutely clear about your expectations and the hours you want them to work. Highlight the tasks that they'll be responsible for, and show them any tools they need to use for completing those tasks. Be sure to discuss the working hours with your virtual assistant, so you can find them when you most need them. It is extremely frustrating to try to reach someone and not receive any answer, so make sure that you outline the schedule when you'll need them to be available.
Why do you need a virtual assistant in the first place?
Virtual assistants are everywhere nowadays. More people are thinking about hiring virtual assistants, so it seems like they plan on staying in the market. Why you should hire a virtual assistant for your company? Because:
Better use of your workers
Save money when it comes to training costs
Reduced salary cost
Save a lot of time in doing business
It's a win-win for both parties.
At this point, it's absolutely clear that virtual assistance brings great results to your business. If you hire dedicated virtual assistants, performance is guaranteed. Experienced virtual assistants are trained to deal with many tasks independently. They can be a lifesaver when, as they'll get your daily tasks completed a lot easier and faster. Virtual assistants help you grow your business, as they're dedicated to supporting your every operation. If you feel like you're stuck and buried in time-consuming tasks, change your to-do list. Get the help you need from the best trained, skilled, and experienced virtual assistant.
For more articles, visit OD Blog.