Ogweno Stephen is an optimist, an entrepreneur, and a visionary. His lifelong purpose and objective is to create a significant impact in the fields of global health, entrepreneurship, and leadership. He is the founder and CEO of Stowelink Inc, a health-based organization that aims at improving literacy and access to diagnostic services for non-communicable diseases across the continent. He is also a multi-award-winning entrepreneur who was recognized in 2020 as one of the Top 100 Most Influential Young Leaders in Africa and in 2021 awarded Youth of The Year in the Top 35 Under 35 Youth Leadership Awards in Kenya. Ogweno is the author 3 other books including The Drug Free Youth, The Mental Health Matters Anthology and a co-author of the widely acclaimed best seller We Have A Dream. His experience with entrepreneurship and developing successful startups has made him a sought-after startup coach, speaker, and consultant.
Read his amazing life journey below and be inspired!
STEPHEN OGWENO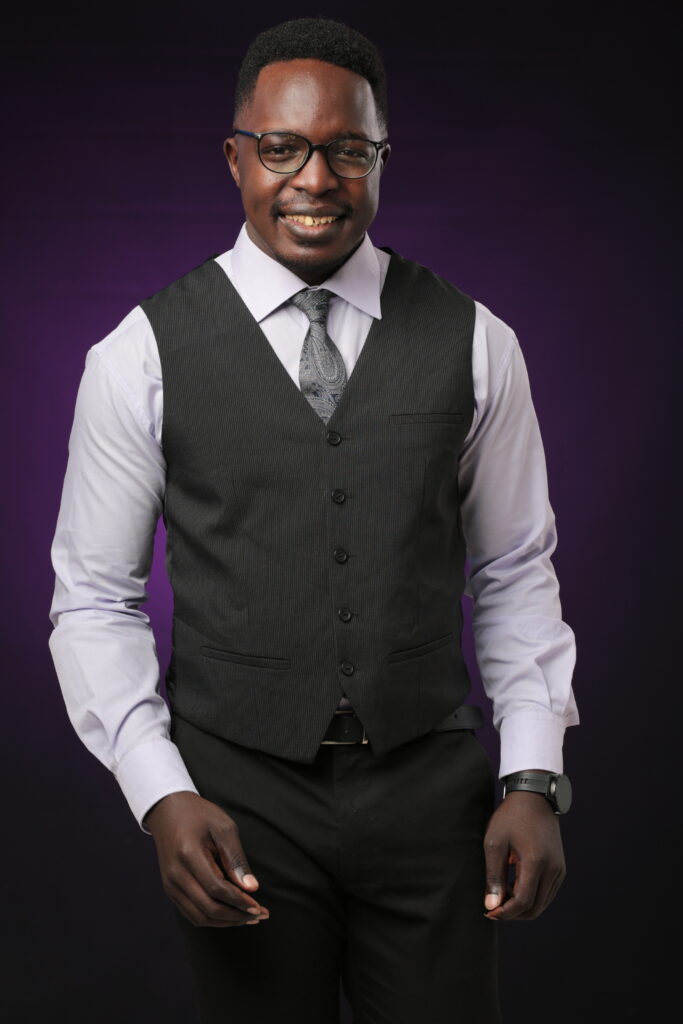 Stephen Ogweno is an entrepreneur and a visionary. He is the founder and CEO of Stowelink Inc, a health-based organization that aims at improving literacy and access to diagnostic services for non-communicable diseases across the continent. Growing up, Stephen knew he always wanted to be in the science space, and his initial drive for this came from a cartoon series called Dexter's Laboratory and his love for science and experimentation. He later, in his high school years developed a niche in entrepreneurship. He developed new businesses while in high school. Stephen remembers one of his first paying jobs in high school was tagging student uniforms with their administration numbers so that they do not get lost or stolen.
Later after high school, Stephen faced what would perhaps be one of the hardest moments in his life. He lost four close friends and family to cancer diabetes and stroke. It is at this point that Stephen made it his life's mission to improve heath literacy in the communities and he changed his course from Information Technology to Population Health. Thus, his interest in health, entrepreneurship and leadership has always been inspired by his personal experiences and a need to solve a problem or a challenge that affects the communities that he has been privileged to serve.
On His Successes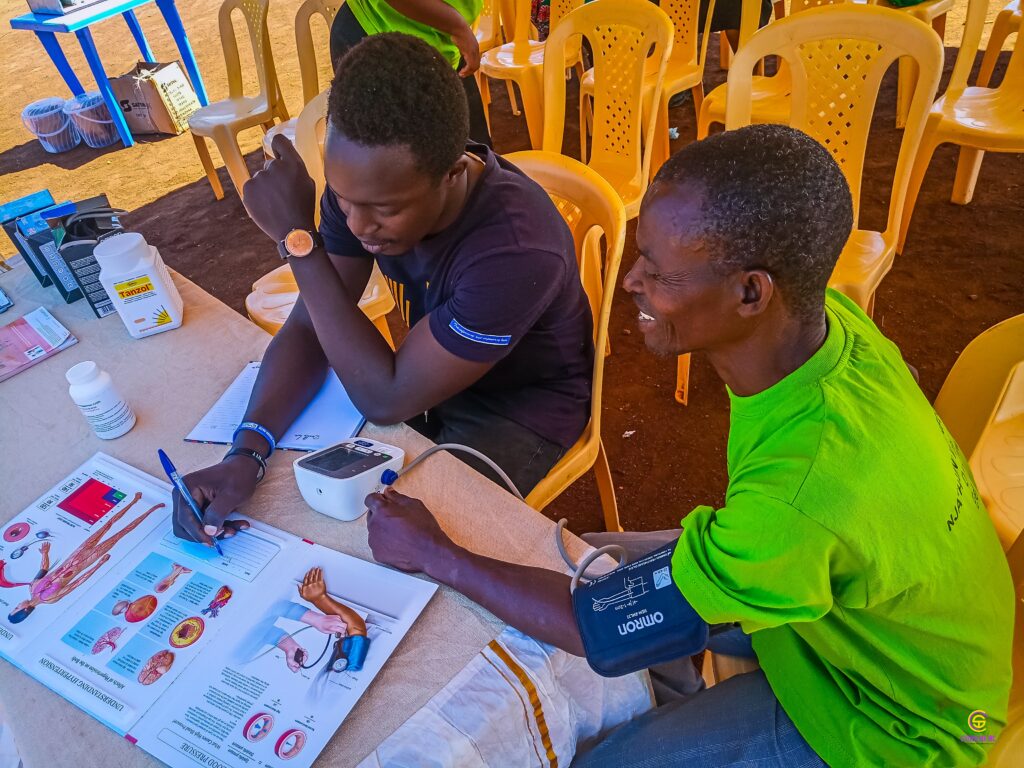 Following his personal experiences, Stephen founded Stowelink in 2015, which happens to be his first major company. He developed Stowelink to ensure the communities literacy on issues of health and especially non communicable diseases continue to improve and that communities have access to diagnostic services for these diseases. Thus far they have been able to reach 3.6 + million people with messages on NCDs through their various projects. They have also worked with 24 higher institutions of learning as well as 43 high schools and primary schools and with active partners in 8 countries (Kenya, Uganda, Tanzania, Rwanda, Nigeria, Cameroon, Ethiopia, and South Africa).
Through Stowelink, they have distributed 1360 'The Drug Free Youth Book' and 'Mental Health Matters Anthology' books to schools they have worked with. They have also taken part in 24 medical camps either as volunteers or independently organized events.
Through his impactful work, Stephen has received recognition both locally and globally. These include The Youth of the Year in the Top 35 under 35 Awards awarded by the Kenyan Ministry Of Youth in 2021; Featured by Astrazeneca as one of their Young Health Programme Ambassadors and winners for One Young World Summit in London; Recognised by the United Nations Youth Envoy as one of the young people fighting COVID19 among many other recognitions.
Stephen is also the author of 3 published books, one co-authored best seller and one book on the way. These include The Drug Free Youth, The Mental Health Matters Anthology and a co-author of the widely acclaimed best seller We Have A Dream.
On His Obstacles and Future Plans
Along his journey as an entrepreneur, Stephen faced some obstacles such as maintaining his personal health as an entrepreneur as he always puts his mind in business forgetting his physical and mental health. He also faced the challenge of limited resources to get his enterprises going. To overcome these obstacles, Stephen deliberately decided to take back control of his health by seeking counselling, picking up on mediation and working out more frequently. He also realized the resources he was seeking weren't necessarily in form of money. He thus had to learn new skills, train and develop his team with new information and make partnerships and connection to get the enterprise going.
For the future, Stephen envisions Stowelink Inc releasing new innovation in the world which will help especially sub-Saharan Africa to learn about non communicable diseases but also connect with service providers, medical camps and new products in the non-communicable diseases space. They have already released the NCDs 365 App on Playstore which has already started this work. He also intends to increase Stowelink's partnerships across the continent and beyond creating a continental connection of partners who are continuously improving the health of the communities that they serve in their countries. Stephen intends to launch his 5th book on practical skills for entrepreneurial success in the last quarter of 2021 and follow it up with an online course on the same.
His Words of Advice to Young People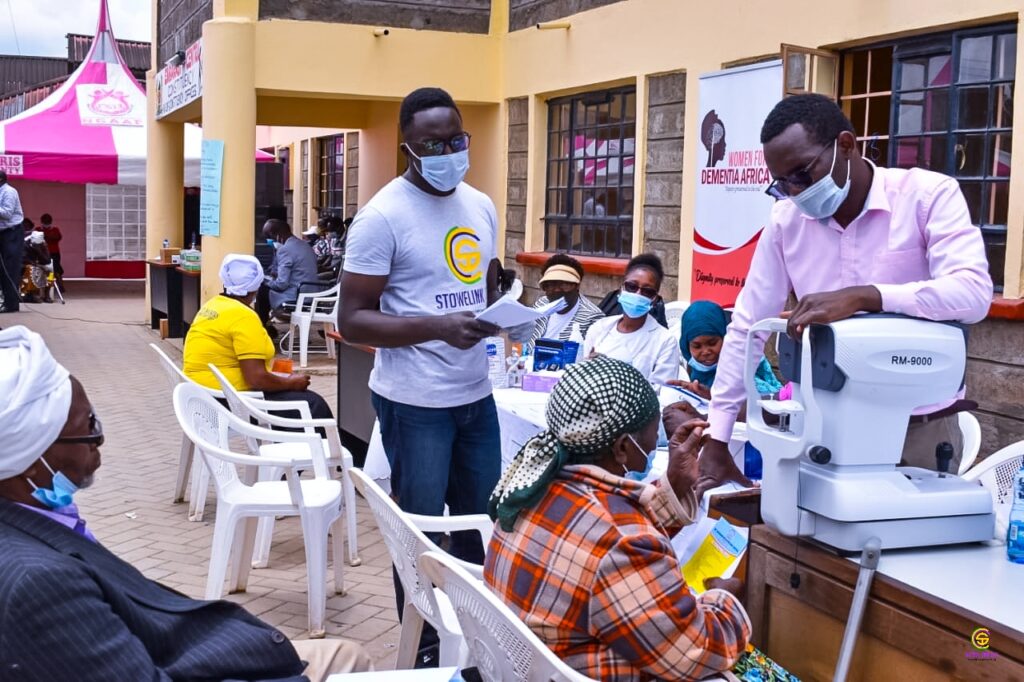 "Focus on the community: One is that in order for any impactful work to take place in the community, the focus of the business, enterprise or organization should be focused on the community. Not working for them but working with them to develop initiatives that the community has a buy in into as this will not only make the initiatives sustainable but also profitable for both the individual and the community."
"Solve a need in the community: the work has to be focused on solving a need or a pain point. A lot of time young entrepreneurs develop incredible products and services that do not necessarily solve a need in the community, and they end up not being successful. By working with the communities, we understand their needs and we can subsequently address those needs."
"Harness partnerships: Lastly as young people our initiatives needs to focus on harnessing partnerships. You cannot do it all and you can do it big without harnessing partnerships from various angles. Therefore, as part of the sustainability as young people let us not fear getting into partnerships to create greater impact for the organizations we serve."
You can learn more about his organization, Stowelink Inc on their website, Instagram and LinkedIn!
You can connect with Stephen Ogweno through his website and Instagram!
Who will be the next Young Person of the Month?
You can be the next Opportunity Desk Young Person of the Month! All you have to do is get a friend to recommend your work or fill out the nomination form here. We want to use the platform to recognize and celebrate the efforts of amazing young people around the world. Oh! And you must be an active Opportunity Desk member, either as a fan, reader or subscriber!Share