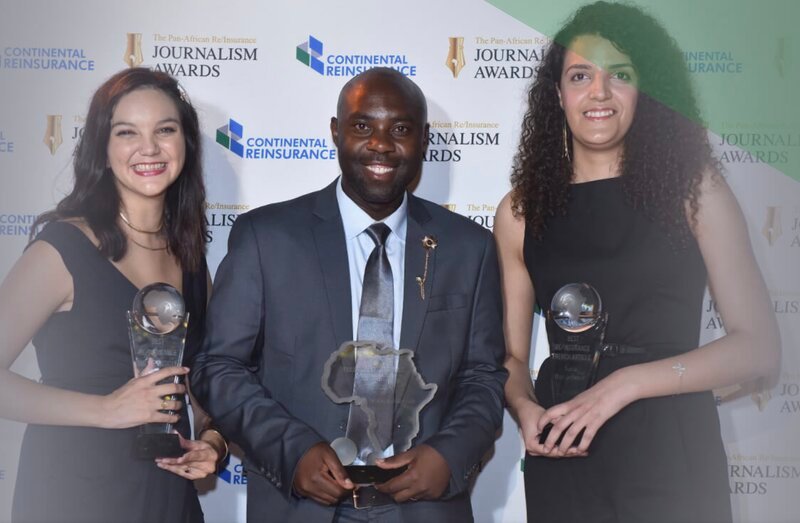 Pan-African Re/Insurance Journalism Awards 2022 for African journalists
Deadline: January 31, 2021
Applications are open for the Pan-African Re/Insurance Journalism Awards 2022. The awards recognize the outstanding work of journalists who report on developments within the insurance sector across Africa. Successful candidates must demonstrate how their articles have raised awareness and understanding of developments in the (re)insurance sector.
The categories in the 2022 awards are:
Best Re/Insurance Print Article
Best Re/Insurance Online Article
Best Re/Insurance Broadcast Article
Best Re/Insurance French Entry
Benefits
Award recipients are recognized at the Awards Ceremony to be held alongside an industry event and will receive a complimentary invitation to the event (health and government restrictions permitting). The cost of travel and hotel accommodation will be borne by Continental Re.
The names and photos of the award recipients and the awards that they have won will be published in Continental Re's literature and online channels to celebrate the achievements of the award winners.
Recipients may use their award titles for their own professional development.
Eligibility
Submission can be either a published article – print, online or broadcast (radio/television clip) in English, French or Arabic.
Only one article can be entered for each category.
Entrants must be journalists based in any African country (Anglophone/Francophone).
Submission
Explanatory Brief: A 100-words motivation note explaining the reason for creating the article/clip.
Personal: Include your name, media organisation, the publishing/broadcasting date, a brief profile and a photo.
Award Categories: Submission can be either a published article or (print or online), a broadcasted radio/television clip in English or French. The review period is the 12 months leading up to the submission deadline date. Entrants have to be based in an African country.
Application
Now in its 7th successful year, English, French, and, for the first time, Arabic entries are to be received between November 1, 2021, and January 31, 2022.
For more information, visit Pan-African Re/Insurance.