Welcome to November!

Our Young Person of the Month is Roseline Adebimpe Adewuyi from Nigeria! Roseline is a social educator, a gender advocate, a French instructor, and a passionate blogger on girl-child issues. She holds a Bachelor's Degree in French from Obafemi Awolowo University and a Masters in French from the University of Ibadan.
Read her amazing story below and be inspired!
ROSELINE ADEBIMPE ADEWUYI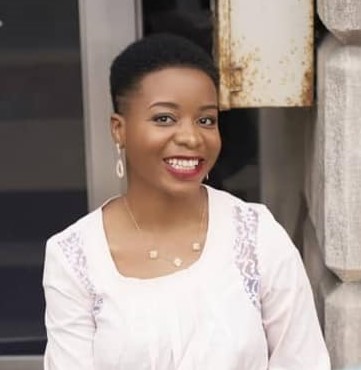 Roseline is a social educator, a gender advocate, a French instructor, and a passionate blogger on girl-child issues. She holds a Bachelor's Degree in French from Obafemi Awolowo University and a Masters in French from the University of Ibadan. This focus, she says, strengthens her academic knowledge in the field of advocacy.
From 2019 to 2020, Roseline worked as a Translator and Interpreter with the African Union. She has been a public speaker in many platforms mentoring teenagers in gender capacity developments. Her gender equality advocacy, she says, has availed her privileged access to events, conferences, and work-based relationships with various ground breakers and organizations in the USA, Ghana, Ethiopia, Rwanda, Algeria, among others.
On How She Began
The journey for Roseline began about half a decade ago in Kwara State, Nigeria, where she served as a corps member. She decided to help young females who were constantly told to shut their mouths or go home to stand their ground and always voice their concerns and desires. She is now dedicated to helping the girl child shatter glass ceilings that impede her growth, severs the hold of gender stereotypes that stifles her behavioural makeup, teaches her to abandon societal constructs that are inimical to her personal growth, and re-orients her to break the chains of deeply entrenched indoctrinations.
Her unending quest is to help young girls imbibe the gusto and learning acumen to discard societal-influenced scripts. She also helps them consciously choose to adhere to the paths they have chosen themselves. Her primary target are young females (secondary school girls) because according to her, they have a somewhat pristine mind, untarnished by societal dictates. Her dream is to help them grow out of the stifling spaces boxing them in, preventing them from spreading their wings, and taking to the sky, where they can only soar to the ends of time. Roseline organises workshops, trainings, seminars, and she sets up other educational yet thrilling events often. She actively engages women on social media and via her constant blog posts on her blog roselineadewuyi.com because she is also very particular about re-imaging women in her society.
On Her Successes
Through her work, Roseline has received many honours and awards including being a member of the Commonwealth Youth Gender Equality Network. In 2016, she was privileged to be named a YALI RLC Fellow. And in 2017, she received an Award at the end of her National Youth Service as a distinguished corps member in Kwara State; University of Ilorin, her place of primary assignment. The award recognized her contributions to Sustainable Development Goals, especially Education and Gender Equality, and the Ministry of Education, Kwara State, gave her another Award of Commendation.
In the same year, she was named as a ONE Champion, participated in the Lagos Business School Young Talents Programme, and attended an Open Society Foundation-sponsored, fully funded programme, "West Africa Executive Course on Human Rights and Drug Policy" in Ghana.
In 2018, Roseline became an MCW fellow, attended the Young Leaders Access Program in New York; the Dalai Lama Fellowship Assembly, Virginia, USA and represented Nigeria in a program on Human Rights called LabCitoyen sponsored by the French Embassy in Nigeria in Paris, France.
In 2019, Roseline attended the Kectil Leadership Conference, Atlanta, Georgia, USA and also got an Award for Under 25 years of age Outstanding Social Innovator in Education Category by Ideation Hub Africa. That same year, she got a 12-month long opportunity to further humanity's cause as an African Union Youth Volunteer as a translator and interpreter.
She says, of most of the opportunities she got, she saw them on Opportunity Desk's website. She says, if it was not for Opportunity Desk, she may not have had access to most of these opportunities of participations and attendances, which, were fully funded.
In 2020, Roseline was recognized as one of 60 Women Champions in Nigeria by BusinessDay to commemorate Nigeria's Independence Day. Some Nigerian dailies, such as Nigerian Tribune and the Guardian Newspaper, and other reputable websites dedicated features to her cause, and she has been a guest for live interviews on national broadcast media, such as the Nigerian Television Authority, (NTA), and RFI (Radio France Internationale). Most recently, in April 2021, Roseline got the Berenice A. Caroll Feminism, Peace, and Social Justice Award for her project titled "Breaking Gender Stereotypes and Reimaging the Woman" by the Women's, Gender and Sexuality Program, Purdue University, USA.
On Her Obstacles and Future Plans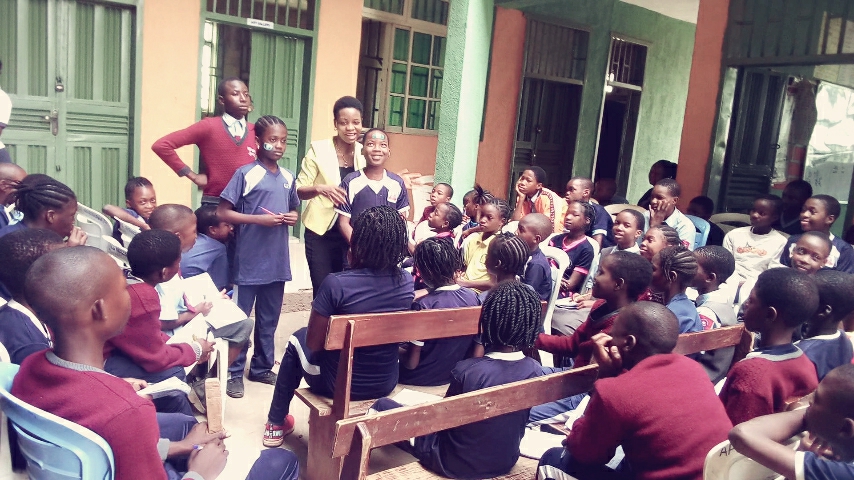 On her obstacles, Roseline says she only has an initiative and implements projects but she does not have an NGO, hence she doesn't have a group of volunteers working with her. She believes the cumbersome weight on her shoulders may just be alleviated with a team. Her present teaming support system, comprises of friends, family, colleagues and mentors who keep her fires stoked. She also considers collaboration expedient in her line of work because it prevents the reinvention of a wheel.
For the future, Roseline plans to create a structured mentorship programme with streamlined modules, where younger females can connect with established and influential women. In the meantime, though, she is working on teaching young females acquiring and improving on their digital skills. She hopes to set up a physical hub for young girls where they can learn.
Her Word of Advice for the Youth
"When an idea springs into mind, start. Your chances of success do not matter. It is fine if you do not have everything figured out at first. Experience and evolution are products of involvement, engagement and activeness. Along the way, you will evolve because more ideas will come to you and you will experience great insight. With time, there will be room for scaling up what you are doing."
You can connect with Roseline Adewuyi on Facebook, LinkedIn, Twitter and Instagram.
Learn more about her work on her website!
Who will be the next Young Person of the Month?
You can be the next Opportunity Desk Young Person of the Month! All you have to do is get a friend to recommend your work or fill out the nomination form here.  We want to use the platform to recognize and celebrate the efforts of amazing young people around the world. Oh! And you must be an active Opportunity Desk member, either as a fan, reader or subscriber! Share!