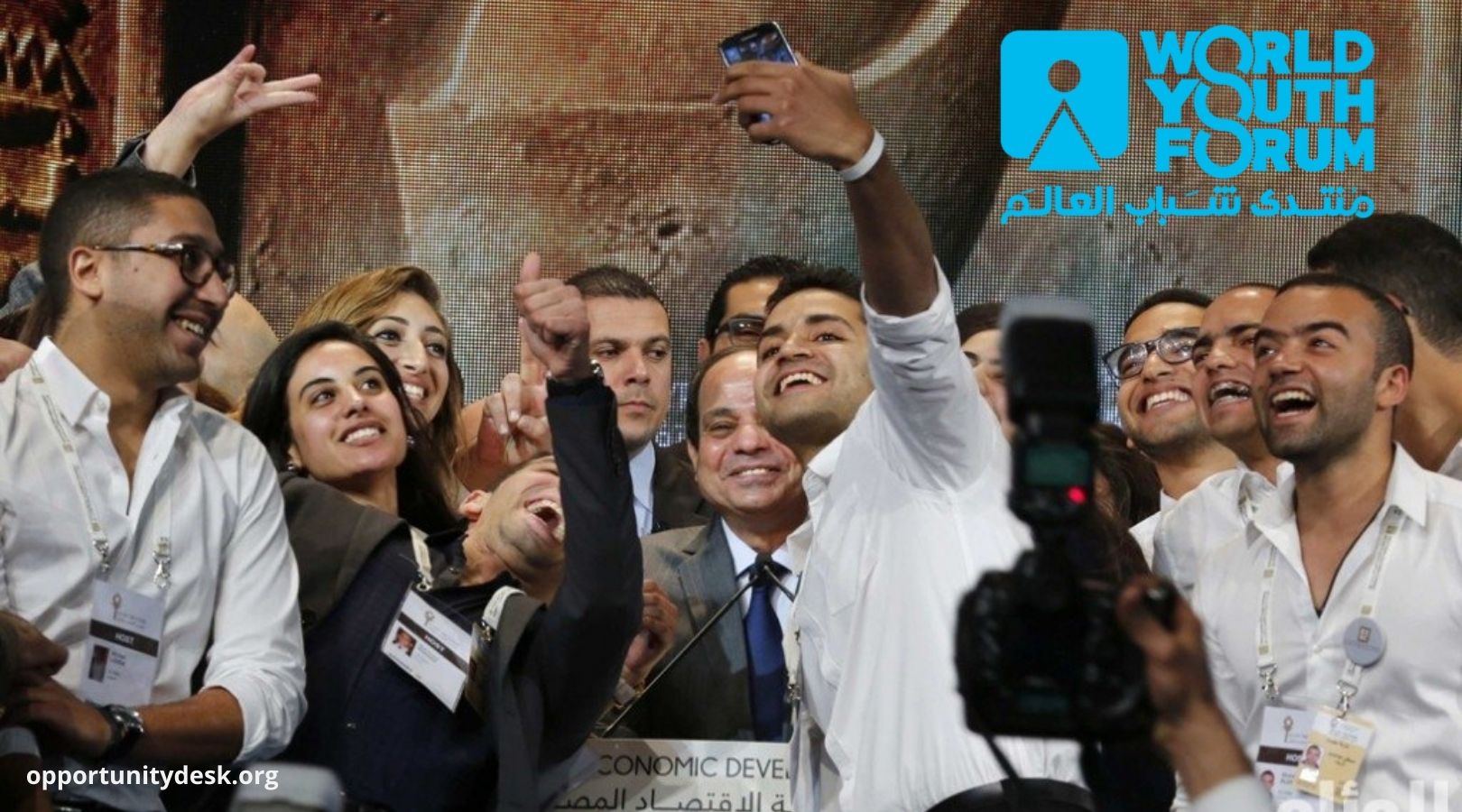 World Youth Forum 2022 for Youth Leaders (Fully-funded to Egypt)
Deadline: December 15, 2021
The fourth edition of the World Youth Forum is finally back and open for applications. World Youth Forum is a platform that sends a message of peace, prosperity, harmony and progress to the entire world built by promising youth. It engages youth from around the globe in an enriching set-up, allowing them to exchange views and recommend initiatives to decision-makers and influential figures.
If you are keen on meeting youth from around the world and on exchanging ideas on topics pertaining to youth and on being heard from decision and policy makers, then it is your chance to register in the "Fourth Edition of the World Youth Forum," which will take place from the 10th -13th of January 2022, in Sharm El Sheikh, Egypt. The WYF'21 will discuss and tackle topics of utmost importance to the global youth community, guided by Peace, aspiring for Development, through Creativity.
Benefits
Round trip ticket from your nearest EgyptAir hub, are FULLY FUNDED by World Youth Forum, including the domestic flights within Egypt.

You will have to choose your suitable dates of arrival and departure
Choose your nearest hub
Wait for the confirmed date of your flight
Receive your E-Ticket

Accommodation during the event is provided
Eligibility
World Youth Forum is open to all youth of all nations that believe in their power of making changes and aim to become influential within their communities. If you are interested, please apply as per the instructions.
Dedicated promising youth with real passion to solve problem and come up with initiatives for a better world.
Young leaders who have personal, professional and educational experience related to the event-discussed topics.
All nationalities are welcome to apply, however, please note that some events will be restricted only to specific regions given the topic discussed.
Application
Step 1: Fill in your basic Information
Step 2: Verify Your Email
Step 3: Complete your profile
Once your account is validated and are selected for participation you will:
Step 1: Receive your E-Invitation
Step 2: Choose your desired flight dates
Step 3: Receive your E-Ticket
Step 4: Apply for Visa
Step 5: Receive your Accommodation details
Watch "Road to WYF" video explaining the registration process.
For more information, visit World Youth Forum.