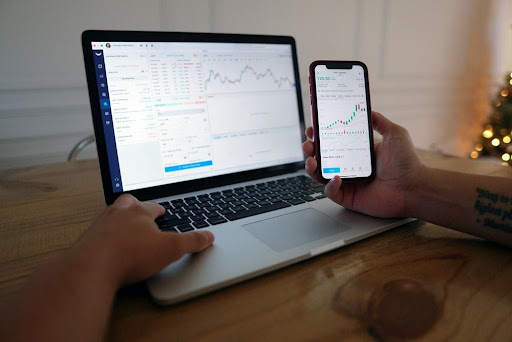 Steps to Becoming a Stockbroker
Stockbrokers purchase and sell stock to benefit the financial health of their brokerage and clients. These are people who trade commodities, derivatives, and foreign currencies. A stockbroker acts like an agent in that they buy and sell stocks for, and acts in accordance with the best interest of the client. They communicate with their clients to determine the securities that best fit their financial objectives and current investment portfolio.
What do Stockbrokers do?
In most firms, stockbrokers' roles include frequent, extensive market and economic research. They use this information to provide advice to current clients on their investment choices, and also prospecting for new clients for whom they can invest in the market.
Apart from staying updated on financial news that may impact their trading activity, stockbrokers need to possess certain knowledge and skills to succeed. These skills include public funds investing, strategic & tactical ideas, and market knowledge.
Steps to becoming a stockbroker
Earn a Bachelor's Degree – a stockbroker should have a business-related degree covering topics like financial modelling, investment & portfolio management, risk management, corporate finance, and financial markets & institutions. Most brokerage firms provide on-the-job training. They learn sales strategies and prepare to earn their licenses to work as a stockbroker. 
Earning a Master of Business Administration – an MBA may not be a requirement for most stock brokerage firms. It is however useful for those seeking competitive positions with higher salaries. 
Gain Professional Experience – completing an internship with a stock brokerage firm gives students invaluable experience making them more attractive for jobs after graduation.
Pass Required Qualification Exams – while not a requirement for most entry-level jobs, Chartered Financial Analyst (CFA) can make a candidate more visible to competitive employers. One is required to complete all 3 levels to get certified. Each jurisdiction has 'series' exams to allow representatives to perform certain functions for their brokerage. Level I covers fundamentals of financial analysis. Level II covers the valuation of assets and the proper application of investment tools. Level III covers all the content areas along with assessing the ability to plan and manage portfolios. 
How Much Do Stockbrokers Earn
Experience ranked as the biggest factor impacting a stockbroker's salary. Seasoned professionals will earn more than the average broker. In 2017, the Bureau of Labour statistics (BLS) estimated that the lowest 10% of stock brokers earned less than $33,060 while the highest 10% earned over $208,000. As stockbrokers gain experience, a larger portion of their compensation comes from commission on the sales they complete. 
Future Opportunities for Stockbrokers
According to BLS, the expected rate of job growth for stockbrokers is 6%. 23,300 new jobs will be created from 2016 to 2026. A large part of a stockbroker's job is sales. The more the sales, the bigger the clients they are allowed to interact with. An ambitious stockbroker will start working with individuals, small businesses, large corporations, and finally portfolio managers. Those who continue to succeed in their positions are eventually offered partnerships in their brokerage.
The job security for a stockbroker is closely tied to the health of the financial industry. Consolidation of the financial services industry, as well as increased automation of certain stock purchases, will slow down the hiring prospects.
Stock Brokerage has strong growth potential and can be financially rewarding for those able to master the key skills of the trade. TradingGuide provides guidance from established professionals with a strong professional network. If you are willing to learn more about how to become a stockbroker, visit the link above and start your journey today.    
Finding a job as a Stockbroker
This is mostly done through networking. The people one meets can be a good source of information about job openings in the future. Some business school network alumni are another good way of networking with people.
For more articles, visit OD Blog.