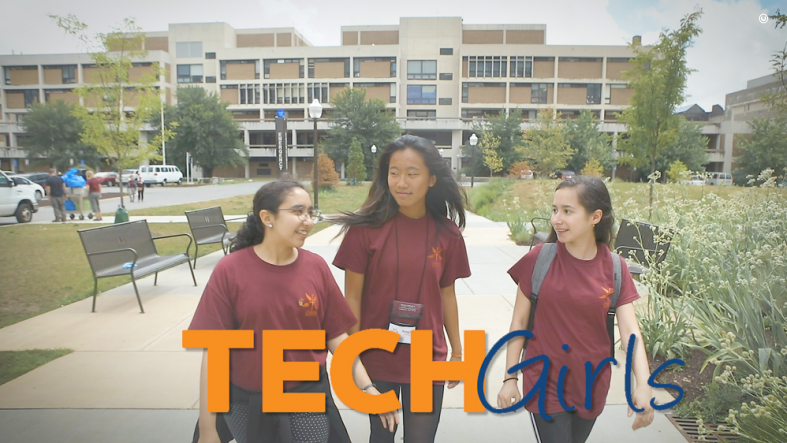 Apply for TechGirls Exchange Program 2022 (Fully-funded to the United States)
Deadline: January 15, 2022
The U.S. Department of State is accepting applications for the 2022 TechGirls Exchange Program are now open. The TechGirls program is a four-week (July 8 – August 3, 2022) summer exchange designed to empower and support young women (ages 15-17) to pursue higher education and careers in STEM fields through hands-on skills development.
TechGirls – TechGirls is an Initiative of the U.S. Department of State's Bureau of Educational and Cultural Affairs. TechGirls is an international summer exchange program designed to empower and inspire young women from around the world to pursue careers in science and technology.
The TechGirls program is modeled after TechWomen, a mentoring program that pairs international participants with American female leaders in technology fields. Echoing the overall goals of the TechWomen program, the TechGirls program supports development in the field of technology. It helps young women to reach their full potential in the technology industry.
The program builds on the United States' global commitment to advance the rights of women and girls worldwide and promote STEM education. It also fosters sustained connections/networks and mutual understanding among the youth of the United States and participating countries around the globe.
The centrepiece of the summer 2022 program is an intensive technology camp hosted by Virginia Tech University. Participants will then be split into six smaller cohorts, each traveling to a different U.S. city for a seven-day community immersion program. 
Benefits
The TechGirls program covers the following costs:
Visa Fee
Roundtrip international airfare from participant home country to the United States
Housing during program

Double occupancy dormitory accommodations

Meals during program

Breakfast, lunch, and dinner

Local transportation to group program events
Cultural events organized by Legacy International
Emergency health insurance
Eligibility
Applicants are from one of the following eligible countries:

Sub-Saharan Africa (AF) – Cameroon, Kenya, Nigeria, Rwanda, and South Africa

East Asia and Pacific (EAP) – Cambodia, Fiji, Indonesia, Mongolia, Taiwan, and Vietnam

Middle East and North Africa (NEA) – Algeria, Egypt, Jordan, Lebanon, Morocco, Palestinian Territories, and Tunisia

South and Central Asia (SCA) – Kazakhstan, Kyrgyzstan, Pakistan, Tajikistan, and Uzbekistan

Western Hemisphere (WHA) – Argentina, Bolivia, Brazil, Costa Rica, Honduras, and Suriname

Europe and Eurasia (EUR) – Albania, Cyprus, Greece, Kosovo, Montenegro, and Turkey

Are between the ages of 15 and 17 at the start of the exchange July 7th, 2022;
Have demonstrated advanced skills and a serious interest in technology, engineering, and/or math in their academic studies;
Intend to pursue higher education and/or careers in technology;
Have strong English language skills;
Exhibit maturity, flexibility, and open-mindedness;
Will attend at least one additional semester of secondary school upon their return to their home country; and
Are committed to completing a community-based project upon their return home.
Preference will be given to those who have limited or no prior experience in the United States. You are not eligible if you have travelled to the United States in the last three years as part of any other ECA exchange program.
Application
The 2022 TechGirls application will close at 12:00PM EST on January 15, 2022. Semifinalists will be contacted via email on/around March 1 for the next stage of interviews. Final decisions will be made in early April. All applicants will be notified of the results of their application.
For more information, visit TechGirls.