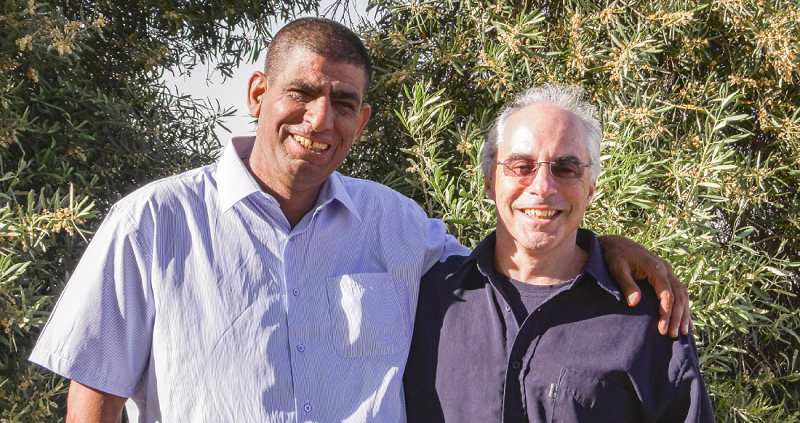 IIE Victor J. Goldberg Prize for Peace in the Middle East 2022 (Up to $10,000)
Deadline: February 8, 2022
Nominations are open for the Institute of International Education (IIE) Victor J. Goldberg Prize for Peace in the Middle East 2022. IIE awards the IIE Prize annually to recognize outstanding work being conducted jointly by two individuals, one Arab and one Israeli, working together to advance the cause of peace in the Middle East.
The goals of the Prize are to:
Advance the cause of peace in the Middle East
Reward those who are courageous and committed to work to overcome the religious, cultural, ethnic and political issues which divide the region
Break down barriers of hate towards "the other"
Recognize innovation
Inspire others working at the grassroots level, and demonstrate that their efforts are worthy of wider recognition
Prize
The two individuals whose work is judged to be most successful in bringing people together and meeting the goals of the Prize share a US$10,000 prize.
Eligibility
Nominees must be one Muslim Arab and one Jewish Israeli working together on a joint project to further peace in the Middle East
Nomination
The following supporting materials are required:
Biography/Curriculum Vitae for each nominee:

Include any additional organizations with which each nominee is affiliated, works, has membership, is on the board, etc.

Narrative Project Description (No more than three pages total.) Describe the following:

Goals of the project and whom it serves.
Clearly describe each nominees' leadership role in the project.
Achievements of the project to date.
Challenges overcome by the project.

Any existing evlaluation of the project – if available
Two letter of reference
The nomination form, together with all supporting materials, should be e-mailed directly to [email protected] You will receive a confirmation email receipt once your nomination has been submitted.
Click here to download the nomination form
For more information, visit IIE Victor J. Goldberg Prize.