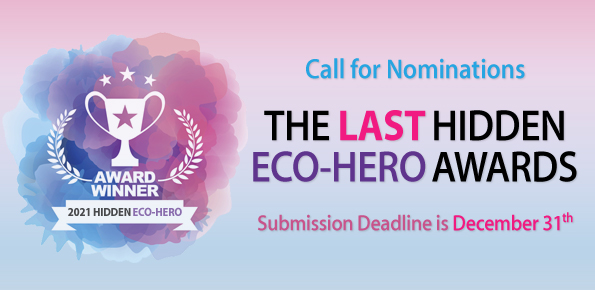 TUNZA Eco-generation Hidden Eco-Hero Awards 2021
Deadline: December 31, 2021
Nominations are invited for the TUNZA Eco-generation Hidden Eco-Hero Awards 2021. The concept of the HIDDEN ECO-HERO is finding and awarding Hidden Eco-hero and heroin around you and through your social networks.
Hidden Eco-hero can be anyone who is really passionate about protecting the environment and constantly making substantial efforts towards mother Earth. They look forward to receiving applications from environmental enthusiasts from all over the world!
Benefits
ONE Hidden Eco-hero shall be given the 2021 Hidden Eco-hero Awards Certificate and one galaxy watch 4 classic 46mm.
ONE Recommender of the Hero shall be given one galaxy buds pro. The colors of the prizes cannot be selected.
The Hidden Eco-hero will have the honor of being featured on Social Media Channels of Eco-generation (Facebook and Newsletter).
Eligibility
There will be no age limit for both the Hidden Eco-hero and Nominator.
The nominee must have NOT been covered by any media including TV and newspaper.
All contents in the Nomination form must be true and correct, otherwise nomination will be cancelled.
Application
Step 1: Download the Nomination form
Step 2: Fill out the form completely and thoroughly. You can discuss the details with your Hidden Eco-hero candidates to fill out the form. 
Step 3: Submit the completed form to Tunza Eco-generation website before December 31, 2021. You can submit the Nomination form here.
Step 4: Participate in the vote on Facebook and Tunza Eco-generation website.
For more information, visit Hidden Eco-Hero Awards.