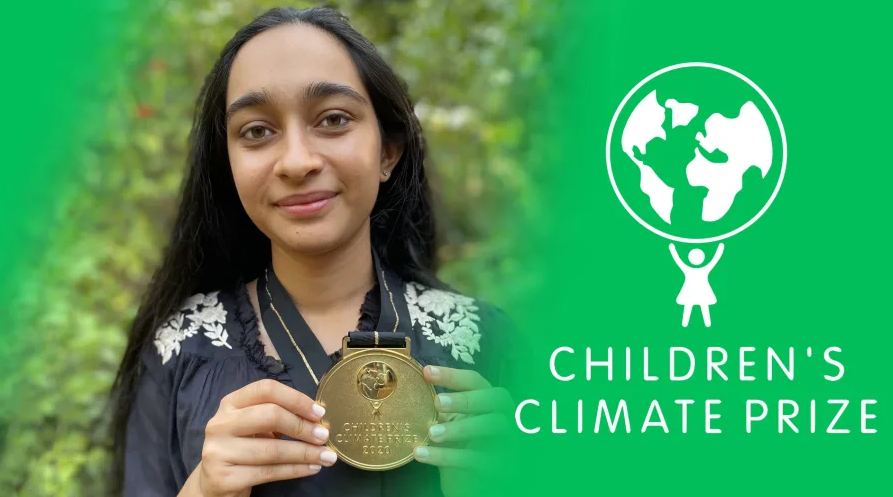 Children's Climate Prize 2022 (SEK 100,000)
Deadline: May 15, 2022
Nominations are invited for the Children's Climate Prize 2022. The Children's Climate Prize is an international prize annually awarded to young people taking actions to bring sustainable solutions for our planet. The prize celebrates and shed light on young innovators, entrepreneurs, changemakers and conservators in order to spread hope and inspire.
About the Prize
In November 2015, Telge Energi, the Swedish frontrunner in renewable energy, took initiative in elevating children's voices, as their future was being discussed without them present. Therefore, the Children's Climate Conference was created in preparation for the World Climate Summit, COP21, in Paris. Sixty-four children from 22 countries traveled to Sweden to participate.
Among them, representatives from different indigenous people as well as children who had already been affected by climate change, were present. COP21 was the last chance for world leaders to come to an agreement on common guidelines and promises for meeting climate change objectives, and the children wanted to be involved. Together, the children created a list of actions and requirements, which they considered necessary for creating positive, sustainable development for the world and future generations. Against all odds, the children were invited to partake in the World Climate Summit in Paris. This was unprecedented.
The children presented their requirements and communiqué during a press conference made up of representatives from all over the world, the top manager for the UN's Climate Change Convention, Christiana Figueres, and the UN's General Secretary Envoy, Ahmad Alhendawi. After this experience, Telge Energi decided to annually award a young person who has exemplified extraordinary efforts to improve their own future and that of future generations. Thus, the Children's Climate Prize was born.
Prize
The winners of the Prize are celebrated at a gala event in Stockholm, Sweden. They receive a diploma, medal and prize money of SEK 100,000 to continue developing their projects. 
Eligibility
The Prize is awarded to a young person between the age of 12-17 who has taken actions to bring sustainable solutions for our planet.
The Prize can be awarded to an individual, group or organization.
Family, friends, teachers or others related parties can nominate. You can also nominate yourself.
Criteria
They accept nominations from all over the world. You are welcome to nominate if you or anyone you know have done any of the following:
​A project / initiative
An invention or machine / gadget
A person / organization that works actively with climate issues, the environment, nature or animals in any way
​It may be a new, ongoing or completed project / initiative with a clear environmental and climate focus.
Nomination
Nominate yourself or a candidate before May 15, 2022. No late nomination will be accepted.
For more information, see FAQ and visit Children's Climate Prize.