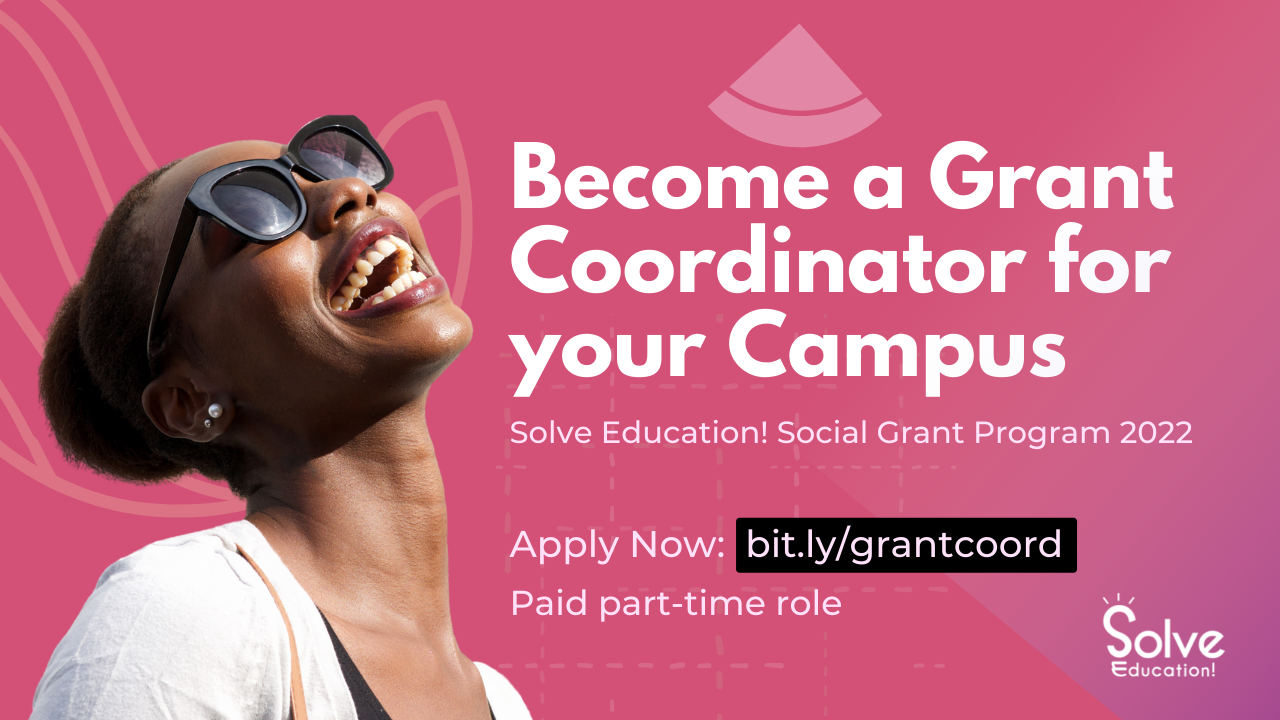 Solve Education! is seeking Social Grant Campus Coordinators in Nigeria (Paid part-time job opportunity)
Deadline: February 28, 2022
Solve Education! is inviting young Nigerians to become Social Grant Coordinators for their campuses. Solve Education! is a tech non-profit that is empowering marginalized children and youths to empower themselves by gamifying learning for lifelong benefits.
Through the Social Grant, Solve Education! pays undergraduates to build soft skills. Solve Education! seeks student leaders who are able to coordinate and establish the Social Grant Program on their campuses.
Lack of soft skills among young Nigerian graduates is largely responsible for their unemployability. Moreover, 65% of employers surveyed said self-confidence and interpersonal skills are often lacking in graduate recruits. Solve Education! launched a Social Grant to fund Nigerian undergraduates to acquire soft skills through a social voting mechanic on its telegram AI chatbot platform, Ed the learning bot.
Responsibilities of a SE! Campus Grant Coordinator
Find beneficiaries for Solve Education!'s social grant program on your campus
Find at least 20 students from your campus per week, to compete in each week's social grant contest
Establish general and subteam polls for the "Solve Education! Social Grant" program on your campus
Establish a community for the "Solve Education! Social Grant" on their campus
Organize at least 2 campus awareness events per month for the social grant
Benefits
Paid part-time job opportunity which culminates in work experience for selected candidates
The above part-time contact position is paid at N40,000 per month.
Selected candidates will have access to premium agile tools 
This position attracts performance bonuses to highly performing candidates
This part-time job provides an excellent networking opportunity for selected candidates
Eligibility
To be eligible for this paid part-time job position, the applicant must:
Be a student in a Nigerian higher institution, e.g. University, Polytechnic or Technical Colleges
Not be in their final year of study 
Have excellent people management and coordination skills
Be passionate about the Social Grant's mission
Have a can-do attitude and excellent determination
Application
You will need to answer the following questions upload the following documents
What does growing a community mean to you?
What plans do you have to find 20 students that will contest in the weekly Social Grant from your campus?
Student or Library ID card
For more information, visit Solve Education!