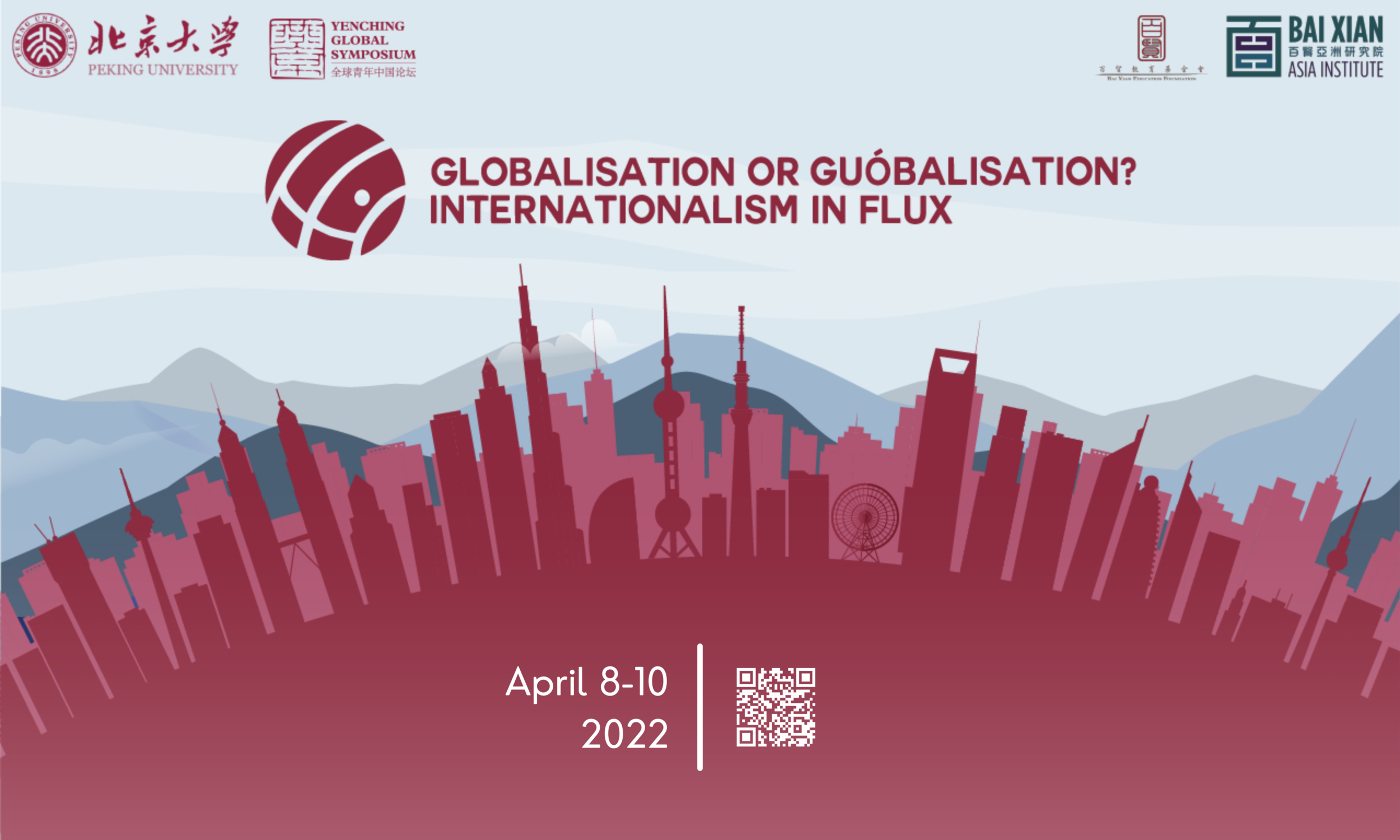 Yenching Global Symposium 2022 for Young Professionals and Graduate students (Fully-funded)
Deadline: January 31, 2022
Calling all young professionals and graduate students! Applications are now open for the Yenching Global Symposium 2022. The Yenching Global Symposium (YGS) is the annual flagship event organised by the Yenching Academy that brings together people from different disciplines with a common interest: China.
It is hosted by the Yenching Academy at Peking University, Beijing, China. This year, however, it will be held online between April 8th-10th, 2022 due to the travel restrictions imposed across the world in response to the Covid-19 pandemic. The symposium would include a variety of events each day; comprising of social and academic events, collaborative initiatives and discussions.
This year, the three-day event will take place in April 2022 and will comprise engaging speakers and interactive events on the topic of "Globalisation or Guóbalisation? Internationalism in Flux". This conference will feature prominent international scholars and leading young professionals from a wide range of fields and will provide a forum for constructive dialogue on salient issues pertaining to China and the world.
Benefits
If you are selected as a delegate, the Yenching Global Symposium will cover all expenses related to the online event. Special assistance will be provided for participants with special needs.
They offer ambitious graduate students and young professionals from around the world the opportunity to:
Engage in a constructive dialogue on issues concerning China and the world.
Interact with a diverse body of global scholars from leading universities.
Be inspired by speakers from renowned universities, enterprises and international organizations.
Learn from practitioners experienced in a wide range of fields including art, history, culture, international relations, politics, and business.
Share your experiences while collaborating with fellow delegates to construct frameworks for action on China's most challenging issues and build long-lasting relationships with a community of change-makers.
The Symposium is a platform for connecting leaders that are passionate about China across various disciplines. It will help you interact with inspiring, like-minded peers as well as leading experts who share your interest in China. These interactions will be facilitated by Peking University, China's top university.
As a delegate, you will have the opportunity to share your experiences while collaborating with others to generate fruitful exchange and construct frameworks for action on China's most challenging issues.
Eligibility
Applications are welcome from applicants with strong leadership potential and a readiness to participate in nuanced, interdisciplinary discussions on questions surrounding China and our theme for the year, 'Globalisation or Guóbalisation? Internationalism in Flux' if they meet the following criteria:
Born after January 1, 1991;
Possesses a minimum of a Bachelor's degree in any field at the time of application;
Will commit themselves for the entirety of the symposium, April 8-10, 2022;
Is proficient in English; and,
Has never attended any of the previous Yenching Global Symposiums or Yenching Social Innovation Forums.
Involvement in China-related activities: academic, voluntary, professional, or extra-curricular is a bonus, however we also encourage applicants from diverse backgrounds to apply as long as they display a strong interest in our Symposium theme and in understanding China.
Application
They require you to submit a CV and the completed online application form. Please see the full application page for complete details.
For more information, visit Yenching Website.