Welcome to March!
Our Young Person of the Month is Darlington Mafa from Zimbabwe! Darlington Mafa is the Founder of RimaAfrika Zimbabwe, a community based livelihoods support non – profit dedicated to sustainable regenerative agriculture.
Read his amazing story below and be inspired!
DARLINGTON MAFA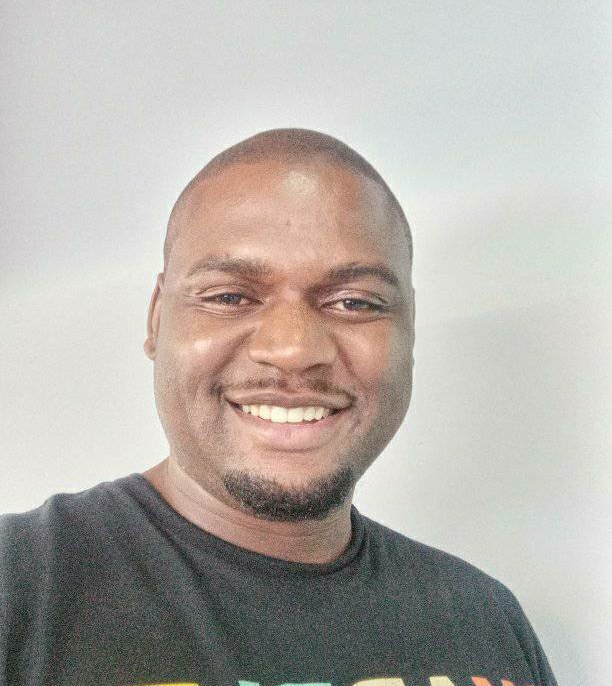 Darlington Mafa is the Founder of RimaAfrika Zimbabwe, a community based livelihoods support non – profit dedicated to sustainable regenerative agriculture.
According to Darlington, Zimbabwe is largely a developing rural economy with more than 70% of its population living in and around rural setups despite even the recent urbanisation. The majority of the people are engaged at different levels, in subsistence communal agriculture for income and food security. Their production systems are hoe and plough based on limited technology and access to adequate climate change information.
It is against this background that Darlington started a community climate and agricultural interventions in 2019 as a way to give back to his humble upbringing and as a way to share capacity, skills and knowledge with the marginalized young people in rural areas of Zimbabwe to help them better their incomes and adapt to the changing climate by adopting organic alternatives of food production and diversifying into previously untapped avenues such as fish farming and apiculture.
This is the reason why Darlington formed RimaAfrica Trust Zimbabwe, to volunteer information and skills to the marginalized communities on improving their food security and income status. RimaAfrica Zimbabwe is a non – profit volunteer in community agriculture and offers free trainings on organic fertilizers production, mushroom production, apiculture and fish farming. They are a politically neutral body with keen interests in community agriculture.
In Manicaland Zimbabwe, they have worked in cohorts with rural communities, traditional leaders, government extension agents and other NGOs to make more impact in communities.
Darlington was inspired by the climate and agricultural initiatives started by other African youth such as the Rural Farmers Hub of Nigeria, to try and do as best as he could to make his undergraduate studies in Agricultural Economics and Development more impactful to grassroot communities.
Darlington also draws his inspiration from the mantra of solving African problems with ingenious African solutions that build on existing capacity and abilities of the African people. Ubuntu and the African spirit of sharing also have a bearing on the bulk of his work especially in disbursing free inputs to communities to enable them start community gardening initiatives that help their dietary, nutritional and income needs.
On Their Successes
Darlington says, in their 3 years of operations, one of their key achievements is increasing communities capacity to understand, interpret, mitigate and adapt to climate change in a way that guarantees food , income and nutritional security.
In 2021, they were selected as one of Zimbabwe's leading 10 social ventures by Impacthub. Their nutrition gardens have empowered about 100 youth and women in Manicaland Zimbabwe who have started community gardens that they initiated and supported. They have also worked with about 20 vendors in Sakubva Mutare to make their own produce for the market instead of hoarding from middlemen and other dealers.
Currently, they are working with Accountability Lab Zimbabwe to improve openness and access to information on National Agricultural Programming and Climate Change for the rural communities in their country.
Their free advisory service have to date helped 20 startups in mushroom production between Harare and Mutare and their fish farming advisory has a subscription of about 15 farmers nationwide.
In the near future, they intend to venture into low – cost technology initiatives to democratize access to climate change information to marginalized communities and reduce risks of disaster in Zimbabwe and Mozambique. They want to help communities in these countries in disaster preparedness through open source technology such as modest satellites and water level alerts. This is something that they are currently working on with a local tech startup called Blitztech Electronics Zimbabwe. This, darlington says, will also translate into more work on delivering low cost modern technologies to assist marginalized rural farmers adapt to climate change and produce food in more Climate smart ways.
On Their Obstacles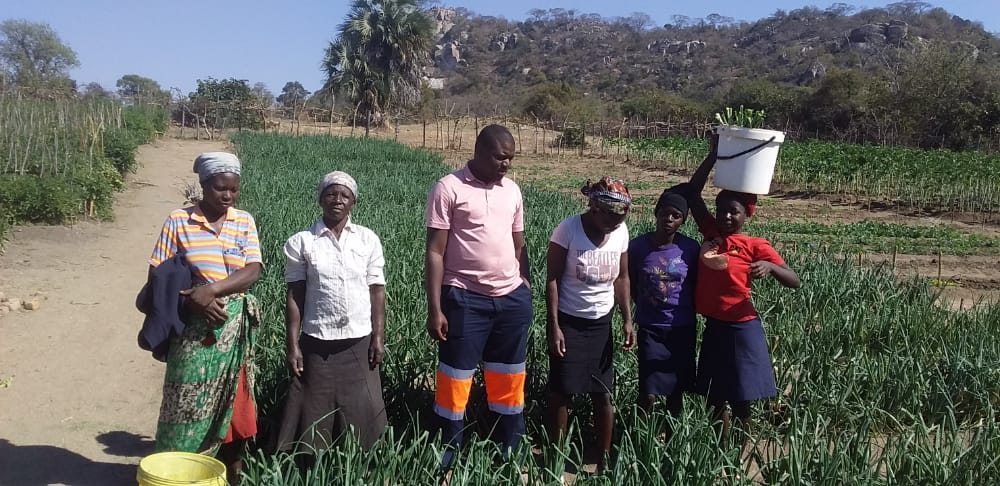 Some of the obstacles Darlington has faced in his work include funding challenges as they are a self funding body with a consultancy service that finances their community initiatives. This has slowed down their work and also had them recruiting a limited number of volunteers in their programmes. Their reach, darlington says, has also been affected by this and he hopes to grow and scale their programs to a higher level.
Another key obstacle are the legislative changes in Zimbabwe that are likely to affect the existence of small Community based Initiatives and Organisations are also an imminent threat to their very existence. If the proposed Private Voluntary Organisations Bill passes this year, they and hundreds of other civic bodies are likely to be affected adversely. They are praying for amendments and more friendly regulations from their national government.
His Words of Advice to the Youth
"I advice the youth in Africa to take initiative and help each other out of the challenges that exist in our societies. The African youth today are threatened by a conscious inclination towards drug abuse, alcoholism and a dangerous dose of YOLO. Let's get back to our roots, reinvest in our Ubuntu and the African way of love, sacrifice for family, unity, peace building and joint development. These are the only panacea to our current predicament."

"I urge Young people to occupy their space in decision making in a modest way and to try and dialogue with the older generations and teach them a thing or two about technology, our changing times and newer approaches to problem solving without fear and prejudice. Outside that let's be inclusive, tolerant, progressive and eager to learn new things each day and preserve the beauty of the African Continent."
Learn more about RimaAfrika Zimbabawe on Twitter!
Who will be the next Young Person of the Month?
You can be the next Opportunity Desk Young Person of the Month! All you have to do is get a friend to recommend your work or fill out the nomination form here. We want to use the platform to recognize and celebrate the efforts of amazing young people around the world. Oh! And you must be an active Opportunity Desk member, either as a fan, reader, or subscriber! Share!