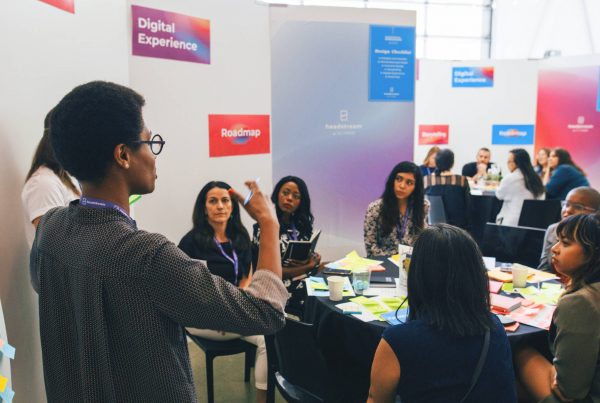 Headstream Accelerator 2022 for Entrepreneurs in the U.S. ($40,000 stipend)
Deadline: May 8, 2022
Applications are open for the Headstream Accelerator 2022. The Headstream Accelerator is an opportunity to become part of a movement dedicated to building inclusive technologies for young people.
Headstream is at the forefront of supporting entrepreneurs with digital solutions that transform the ways ed-tech, digital health, and social tech sectors prioritize the wellbeing of young people.
As part of the Accelerator, Headstream pairs entrepreneurs with a youth advisory board to help develop meaningful relationships to build better products that serve the needs of young people and empower them to be agents of change in the future. Headstream's youth community is excited about entrepreneurship, social technologies, mental health, and working with innovators to promote youth wellbeing.
Benefits
Headstream Accelerator benefits include:
$40,000 stipend to support your participation in the Accelerator
Participation in a 5-month virtual program with a customized curriculum
Customized youth & professional advisory boards
Use of Headstream's impact measurement tools
Access to a global network of 100+ funders and partners
A multi-day in-person closing event
Eligibility
Open to entrepreneurs, startup founders, and innovators building enriching, empowering, supportive, and meaningful digital technologies for young people.
Applicable innovations include social tech, ed-tech, and digital health innovations.
Your solution should be market-based and not solely dependent on donations or grants.
Eligible Innovations must be past the ideation stage and, at a minimum, have a functional prototype
Solutions that are market-ready or established will benefit the most from the Accelerator.
They are particularly interested in innovations targeting teenagers, but solutions for slightly younger or older markets are eligible.
Expectations
All innovators are expected to fully participate in all the cohort calls, events, and activities during the program.
The innovator is able to commit 3-5 hours a week during the duration of the program (this includes a one-hour check-in with your Headstream guide and bi-weekly cohort calls).
As part of the program, Headstream will pair innovators with a youth advisory board to develop meaningful relationships to build better products that serve the needs of young people. It is the responsibility of the innovator to come prepared with activities and ideas to capture and incorporate youth feedback into their innovation.
Application
For more information, visit Headstream Accelerator.