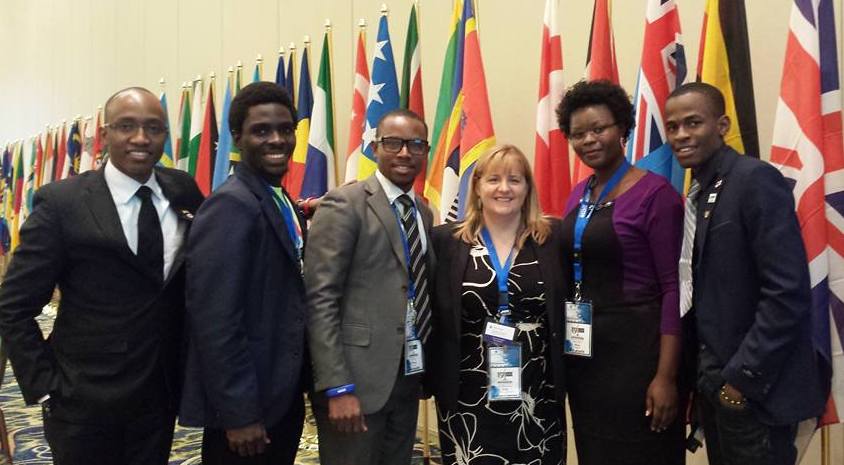 Apply to join the Executive Team of the Commonwealth Students' Association
Deadline: May 14, 2022
The Commonwealth Students' Association (CSA) is accepting applications for 9 high-profile, voluntary positions on its executive team for the year 2022 – 2024. They are inviting applications from suitably qualified individuals who are passionate about promoting and protecting the rights of students and are aligned with the principles across the Commonwealth.
About
The Commonwealth Students' Association (CSA) unifies and represents the needs and aspirations of national student councils and other student organisations in the Commonwealth. They empower the students of the Commonwealth to influence change in education, contribute to their societies, amplify the student voice through the collaboration between student leaders and educational stakeholders. They aim to create an environment for student bodies and student movements to build their respective and collective capacities, to express and advocate freely.
The Commonwealth Secretariat recognises the role of young people as equal partners in protecting and promoting these rights and values. The Secretariat has invested in networks and associations to promote young people's meaningful participation and engagement in decisions and policy-making in the past 40 years through the Commonwealth Youth Programme.
No. of Positions: 9 Executive Positions
Term: June 2022-June 2024 (2 years)
Executive Positions
Chairperson
Vice Chairperson Communication and Research
Vice-Chairperson, Democracy and Participation
Vice-Chairpersons, Advocacy and Partnerships
Africa Regional Representative
Asia Regional Representative
Caribbean Regional Representative
Europe and Americas Regional Representative
Pacific Regional Representative
Eligibility
Applicants must:
Be born between 15 May 1993 to 14 May 2004;
Be a citizen of a Commonwealth member country;
Have a strong commitment to Commonwealth values and the CSA's vision and mission
Have experience with student or youth-led initiatives, projects or organisations focused on human rights and democracy; 
Be available to commit 10-15 voluntary hours per week to CSA network activities;
Be able to have connectivity etc to work remotely;
Have leadership experience to build a diverse and effective sub-committee
Leadership experience should be minimum regional level and a minimum of 2 years of regional experience leading youth and or student organisations and groups 
Skills Required
In addition to skills required specifically for each position, all applicants must be able to demonstrate evidence of excellent:
Leadership skills
Effective Communication skills
Understanding of education policy, student needs, advocacy, equality, diversity and inclusion.
Networking Capacity
Time management and ability to meet deadlines under pressure
Emotional and Cultural Intelligence
Ability to work with a diverse team
Ability to work remotely and across different time zones.
Application
Files / Documents to upload include:
CV – reflecting suitability (max 2 pages)
2 year work plan for the specific position applied (max 3 pages)
Work sample / Showcase on previous work completed by you, related to specific position applied. (max 2 pages)
1 Letter of Attestation. To be a scanned copy on an official letterhead. Letter must include Name, Email, Contact details and signature of the personnel from Government/Ministry/Member of Parliament.
1 Letter of Nomination. Letter must be a nomination letter from a recognised student or youth-led organisation/Pan-National Student Union/International student-led or youth-led organisation that you have served/is serving in. Letter must also include full contact details and reference for checks.
Copy of your passport / National ID
For more information, visit Commonwealth Students' Association.