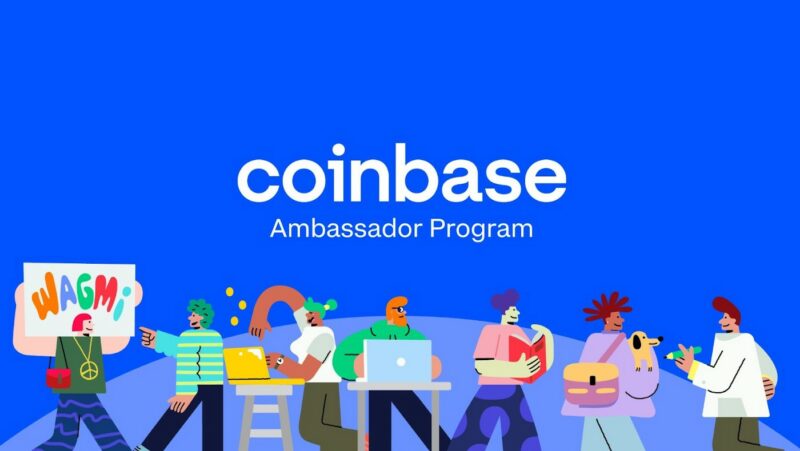 Coinbase Community Ambassador Program (CAP) – Summer 2022
Deadline: May 23, 2022
Apply now for the Coinbase Community Ambassador Program (CAP) – Summer 2022. If you live and breathe crypto or you're simply crypto-curious and want to gain more exposure to the industry, this is the perfect opportunity.
The Coinbase Community Ambassador Program (CAP) enables you to gain experience in the exciting crypto industry, with opportunities to educate yourself on top crypto trends, and to make an impact on Coinbase and the crypto ecosystem at large. Coinbase's mission is to increase economic freedom in the world, and to help accomplish this they want to onboard a large and diverse group of people aligned on this common goal.
CAP's Summer 2022 cohort will recruit ambassadors to support the following areas/teams at Coinbase:
Developer Relations
Crypto Research & Content
NFT Research & Analysis
International Growth
Coinbase Ventures
Responsibilities
You will be assigned to one of five Coinbase teams based on your skills and interests. Your primary responsibility will be to support your assigned Coinbase team's goals. They encourage you to be self-motivated and dedicated to producing measurable results while exploring the world of crypto. Duties may include both online and in-person components, such as:
Generate periodic research reports, articles, or bite-sized analysis on emerging trends, community sentiment and grassroots activities
Embed into crypto communities, participating and building relationships in community hot-spots throughout Discord, Telegram, Twitter, and elsewhere
Attend in-person meetups or crypto industry conferences as needed
Weekly and ad-hoc tasks assigned by your assigned Coinbase team
Track your weekly progress and report to your assigned team
Average commitment of 10–20 hours per week
Benefits
Community Ambassadors work remotely as part-time contractors and will have access to the following benefits:
Hourly wage.
Opportunities to build relationships with the Coinbase team, your cohort and the crypto community.
Opportunities to influence Coinbase initiatives.
Career development opportunities.
Coinbase gear.
Unique Coinbase Ambassador NFT badge.
Full-time or internship opportunities at Coinbase.
Eligibility
University students, graduate degree students, full-time professionals and crypto community members, who are 18 years old or older, are encouraged to apply.
Because CAP supports numerous Coinbase teams, they are looking for ambassadors with diverse skill sets, including:
Familiarity with the crypto industry and blockchain technology;
Experience using dapps;
Passionate about crypto and insatiably curious;
Available to work 10–20 hours per week;
Experience and skills in any of the following categories:

Venture research & reporting
Content creation,
NFT research
Online community management — Discord/Telegram
Event planning & logistics operations
Collecting crypto community signals, trends, & insights
Translations — into APAC or LATAM local languages
Technical skills such as programming, smart contracts, and product testing
Creative design — videos, images, memes etc.
Application
The next Coinbase Community Ambassador Program will take place June through August 2022.
If selected, you will have a call with the Coinbase team to ensure their goals and expectations are aligned. If you advance past the initial interview, the onboarding process will begin and more details will be shared at that time. The application deadline is May 23, 2022.
For more information, visit Coinbase.