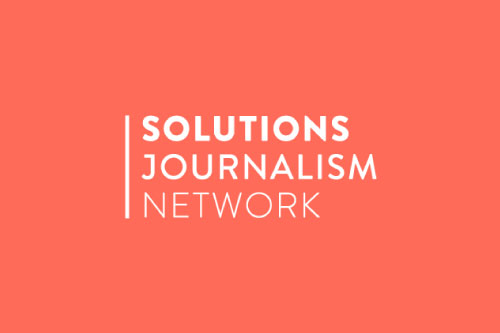 Solutions Journalism Network Fellowship 2022 – Climate Change Cohort ($3,000 stipend)
Deadline: May 31, 2022
Applications are open for the Solutions Journalism Network Fellowship 2022 – Climate Change Cohort. The Solutions Journalism Network is recruiting individual journalists with a demonstrated interest in covering climate or the environment to join a Climate Change Cohort, running from July 2022 to July 2023.
SJN's mission is to transform journalism so that all people have access to news that helps them envision and build a more equitable and sustainable world. Writing about solutions makes journalists more effective and successful in their mission to share information that spurs readers/viewers/listeners to action.
Benefits
As a cohort member you will
Receive training to frame, research and write rigorous stories about climate change solutions, using SJN's four-pillar approach, which means a piece needs to include:

Response: Focuses on a response to a social problem — and on how that response has worked, or why it hasn't
Insight: Shows what can be learned from a response and why it matters to a newsroom's audience
Evidence: Provides data or qualitative results that indicate effectiveness (or lack thereof)
Limitations: Places responses in context; doesn't shy away from revealing shortcomings

Delve into the important work of bringing an equity lens to your story selection, research and writing.
Meet and learn from other talented journalists from around the country and joining a growing network of climate change reporters in SJN's network of more than 20,000 journalists worldwide.
Stipend
The fellowship, which comes with a $3,000 stipend, is remote and monthly meetings will be conducted via Zoom.
Eligibility
Open to journalists in the U.S.;
Both freelance journalists and those affiliated with any news outlet or publication can apply. Journalists can publish their work through their affiliated organization, or through an outlet with which they have an ongoing freelance relationship.
Requirements
Produce 3-4 stories on climate change solutions during the course of the fellowship.
Collaborate with their partner, Public News Service, on audio versions of your stories.
Attend one online session each month with the full cohort during the year-long fellowship, as well as occasional smaller theme-based virtual gatherings.
Sit for an interview about your experience at the end of the fellowship to contribute your ideas/feedback to the final grant report.
Share what you learn about reporting on solutions with your peers (formally or informally).
Contribute (with credit) to a Resource Guide SJN will publish for other journalists interested in covering climate change solutions.
Selection Criteria
A portfolio of work that demonstrates storytelling skill (2-3 samples for which you can provide links).
Demonstrated commitment to environmental or climate reporting.
Willingness to engage in regular reporting on this topic from a solutions lens.
Demonstrated service to historically marginalized communities/ newsrooms led by and serving people of color. 
Provide 2-3 ideas of solution stories you would like to explore.
Application
The application should be completed by May 31, at 4 pm Central Time. Shortlisted candidates will be interviewed in the final application stage. They will announce the cohort on June 30 and the kick-off meeting will occur the week of July 25.
For more information, visit Solutions Journalism Network.