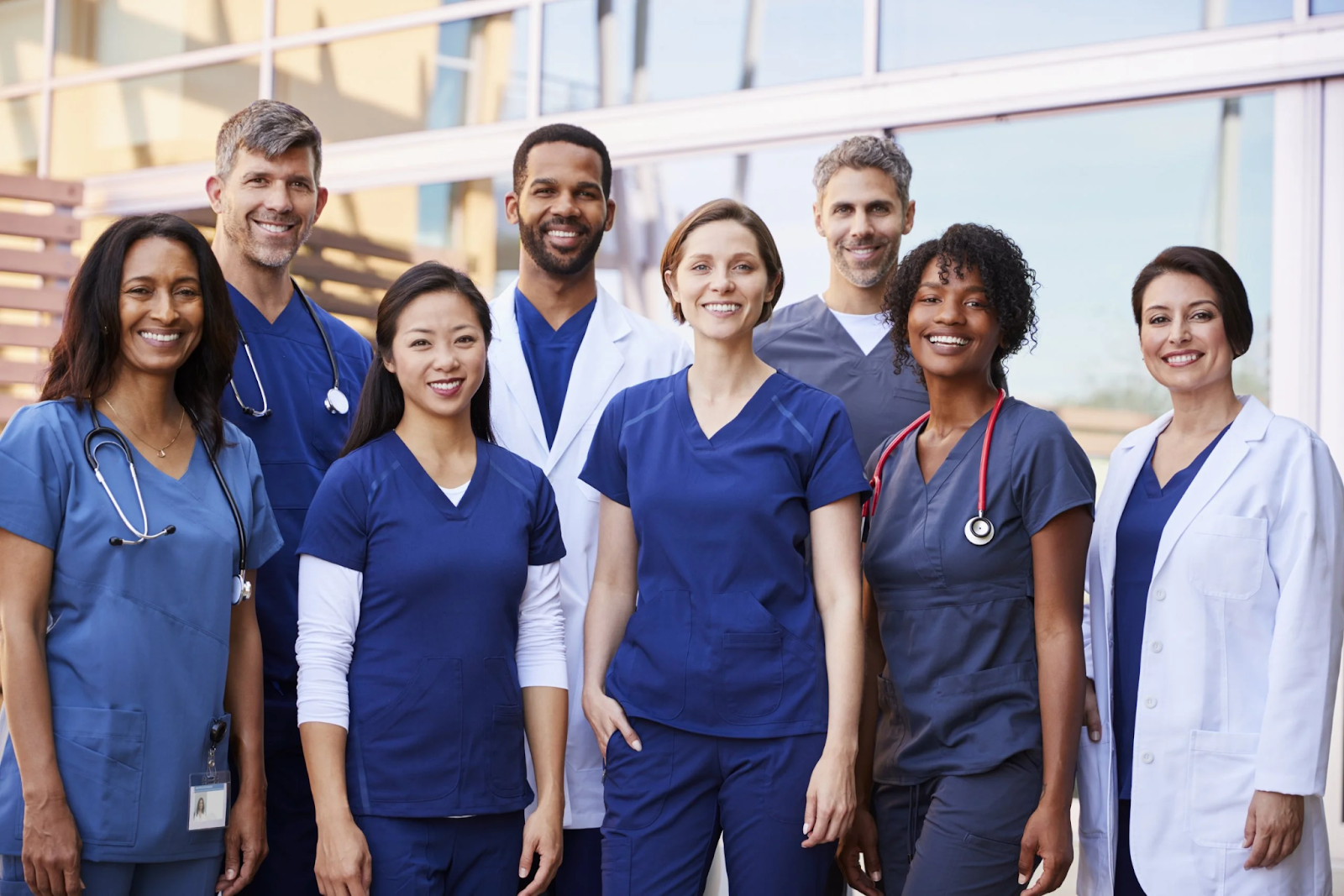 Common Nursing Career Progressions and Ways to Advance Your Career
Nursing can be a fulfilling career, especially for individuals who enjoy providing care and improving the lives of others. If you choose to become a nurse, one thing is sure; you will have plenty of options for how you can specialize in your nursing career. While this is excellent news for anyone who enjoys variety and flexibility, it can be overwhelming to narrow down your options.
You may have several questions for each new career path: what education level is needed? How do I get started? The list is endless. Below, we explore the most popular nursing specialties and guide you on how to advance your career.
Nurse Managers are in charge of the nursing staff in a hospital or clinic; they are mainly tasked with administrative and managerial duties. Some of the roles of a nurse manager include overseeing patient care, setting work schedules, coordinating meetings, making personnel decisions, and making management and budgetary decisions. As a nurse manager, you are in a leadership position, so you need to be well conversant with the unit you are in charge of. Years of accumulated experience are necessary; that will help you pass on some of your knowledge to up-and-coming nurses.
As a senior nursing role, the nursing career path to becoming a nurse manager is relatively lengthy. First, you want to earn a BSN and pass the NCLEX-RN licensure exam. Next, you need to build your nursing experience in a specific field. Some employers prefer candidates with an MSN, but practical experience can counterbalance if you have less formal education.
Intensive /Critical Care Unit Nurse
Critical care nurses or intensive care nurses provide care to critically ill patients with complex and life-threatening conditions. In this role, you will maintain the life support systems of critically ill patients and perform intensive medical interventions. Therefore, you need to be very keen to notice any fluctuations in a patient's status and use critical thinking in determining the best course of action. Usually, this position has a smaller patient load, but you will always be occupied since their conditions are severe.
Neonatal Intensive Care Unit Nurse
Neonatal nurses are trained to care for newborns with health problems during the first days or weeks after birth. These babies may be born prematurely or may have an infection, cardiac irregularities, infection, physical defects, or any other problem that requires them to spend time in the neonatal intensive care unit. As you can imagine, taking care of newborns can be emotionally taxing and quite rewarding. No mother or family wants to see their newborn in a critical state, but helping their infant recover can be fulfilling.
A nurse educator is passionate about inspiring, teaching, and mentoring the up-and-coming generation of nurses. Nurse educators ensure that graduating nurse are well-equipped considering the ever-evolving demands of today's dynamic healthcare system. You require an advanced degree, either a masters or a doctoral, for this role. Nurse educators instruct aspiring nurses in practical settings like hospitals and clinics or educational settings like universities.
Way to advance your nursing career
There are different ways to advance your professional career as a nurse. For example:
After completing your diploma program or associate's degree, you can practice nursing, but earning a bachelor's degree gives you an upper hand. If you seek higher roles or promotions, further education and earning a higher degree are essential. A higher degree not only supplements your resume for promotions but can also come with better pay.
Specializing in a particular nursing field helps you advance your career; a specialized nurse has further refined their skills and enhanced their performance. Thus, they are more qualified for advanced positions within their area of specialization, creating new opportunities to progress.
Take on more responsibilities
If you aim for a promotion, taking on additional roles besides your usual functions shows that you can do more than your current responsibilities. It also allows you to build the skills you need to qualify for an advanced position in the facility.
Apply to another employer
Internal promotions are an excellent way to advance your nursing career, but sometimes your employer may not have an opening. If you are not progressing with your current employers, consider applying to another employer to find the career progression you want.
For more articles, visit OD Blog.