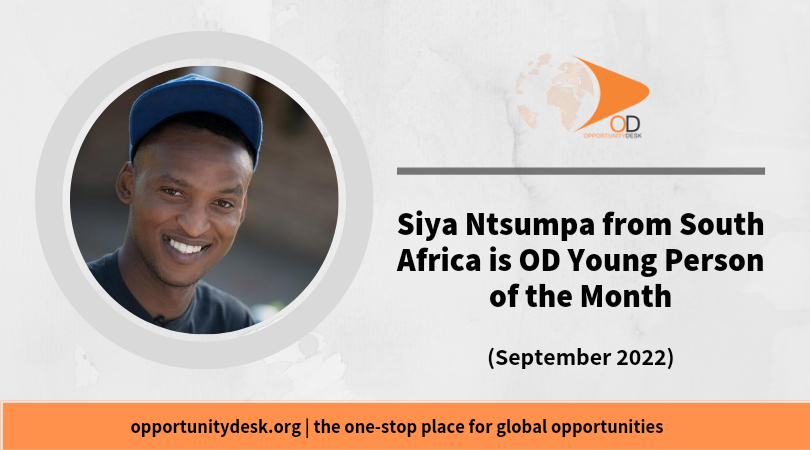 Siya Ntsumpa from South Africa is OD Young Person of the Month for September 2022
Our young person for the month is Siya Ntsumpa from South Africa. Ntsumpa is an award winning writer and youth leader who runs a thriving non-profit organization in South Africa.
Read his amazing story below and be inspired!
SIYA NTSUMPA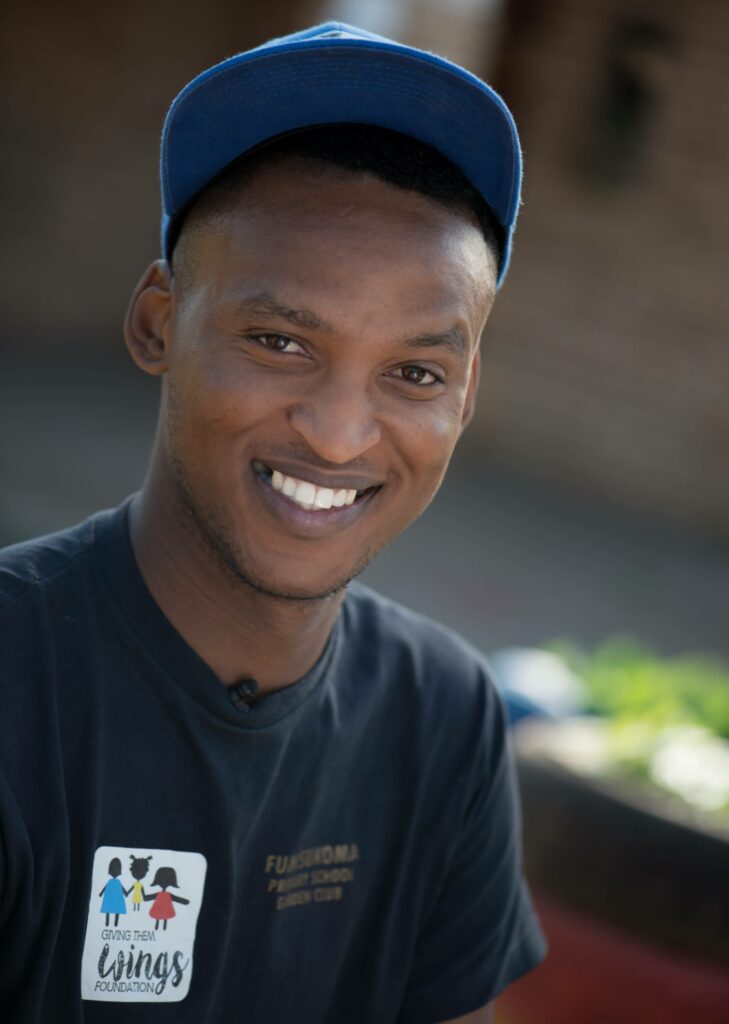 Siya Ntsumpa is the founder and CEO of the Giving Them Wings Foundation. He has built what has become one of the most influential nonprofit organizations in South Africa, which influences schools and drives sustainable living projects in disadvantaged communities across South Africa. He is a nationally recognized environmentalist and author. He oversees a grassroots organization that adopted 11 schools and 2 clinics in South Africa where food security and recycling projects have been established.
On How He Began
Siya started out as a volunteer in a disadvantaged primary school where he witnessed the crippling conditions of poverty and a failed waste management infrastructure that impacted school children daily. He established a small food garden and a recycling program with a small group of learners at the school. With each harvest, school children were able to take fresh organic vegetables home and most of the vegetables were used in the school's feed program. The recycling too became a success, plastic and other recyclables were collected and sold to recyclers generating a notable income for the school. As the project grew, he realised he needed help and did some research on how to grow his work and possibly replicate it in other schools in the community. With just R300 (30 dollars) he started the Giving Them Wings Foundation, a purpose driven non-profit company that develops sustainable living projects such as food gardens and environmental education and recycling in South African schools. After just 8 years the organization has ballooned to be one of the most influential environmental organizations in South Africa.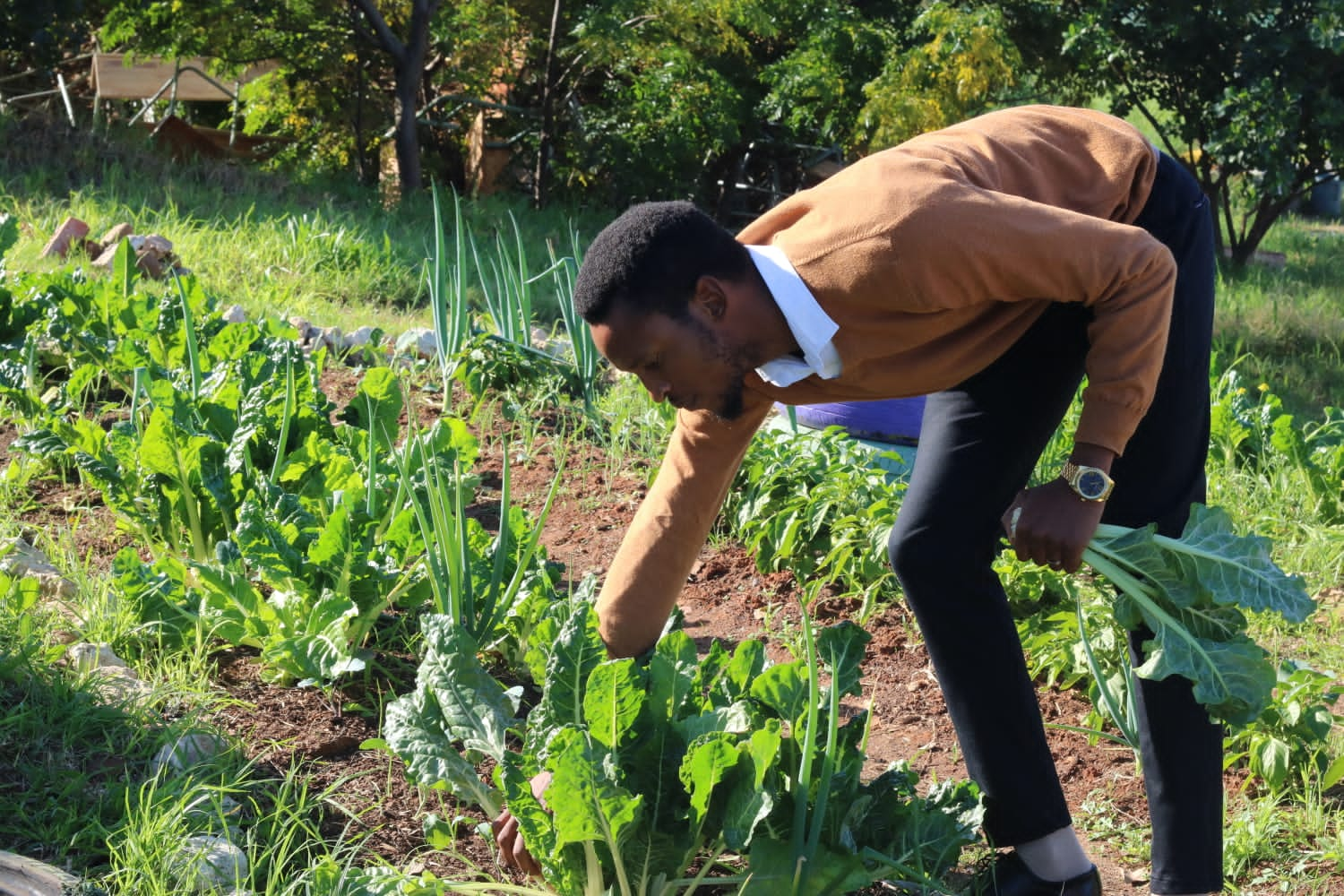 On His Successes

Siya Ntsumpa has mentored over 1000 school children on environmental awareness and driving learner led activities where school children can identify themselves as ambassadors who participate in beach clean-ups and community awareness campaigns. Currently his organization adopts 13 schools where over 20,000 school children benefit from organic vegetables grown at school and 1 clinic where indigent TB patients also receive vegetables. Ntsumpa has received numerous accolades for his work both nationally and internationally including the following:
iF Social Impact Prize Winner 2021WESSA National Youth Award Winner 2021
Finalist Eastern Cape Youth Awards 2021 Civil Society Category
Top 5 Finalist Isuzu & Algoa FM Green Hero Competition 2020
PETCO SA AWARDS 2020 Winner: Environmental Education and Awareness Initiative Category
ASSUPOL Museum of Heroes Inductee 2020
3rd Place South African Youth Awards 2018 Environment Category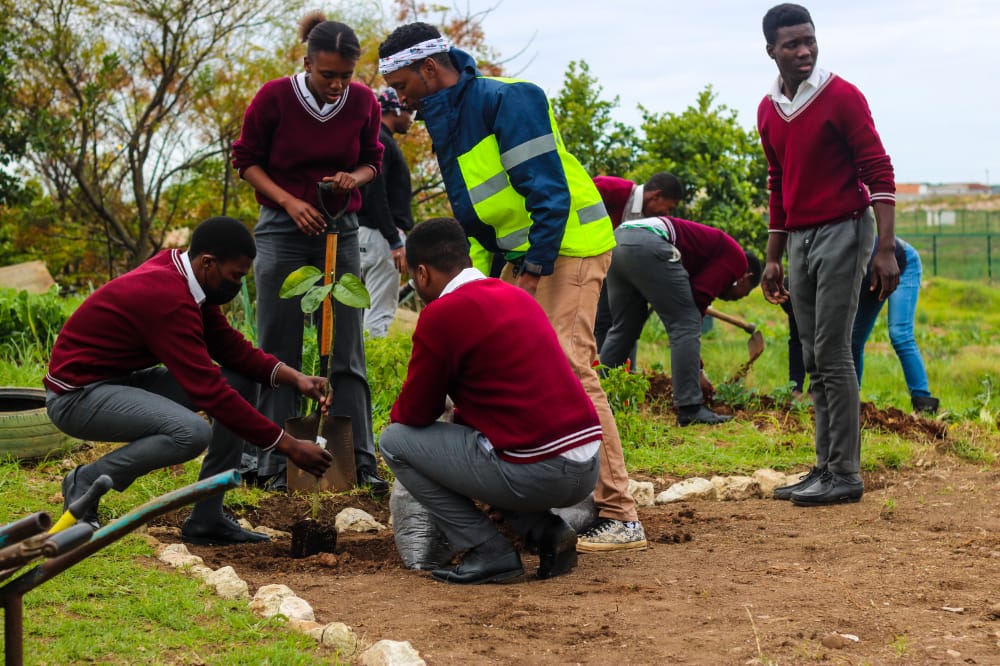 On His Challenges
Consistent and long-term funding has been the biggest obstacle for Ntsumpa and his team, but they've been able to survive through partnerships and collaborations with like-minded organizations.
His Words of Advice For The Youth
Focus on what's important to you. This work will take a lot out of you, so make sure you are in love with the mission and the vision you wish to achieve. Also, hard works pays, and it speaks volumes for you in the long run. Not everyone will see the value in your vision, and that's okay. Keep going.
Who will be the next Young Person of the Month?
You can be the next Opportunity Desk Young Person of the Month! All you have to do is get a friend to recommend your work or fill out the nomination form here. We want to use the platform to recognize and celebrate the efforts of amazing young people around the world. Oh! And you must be an active Opportunity Desk member, either as a fan, reader, or subscriber! Share!