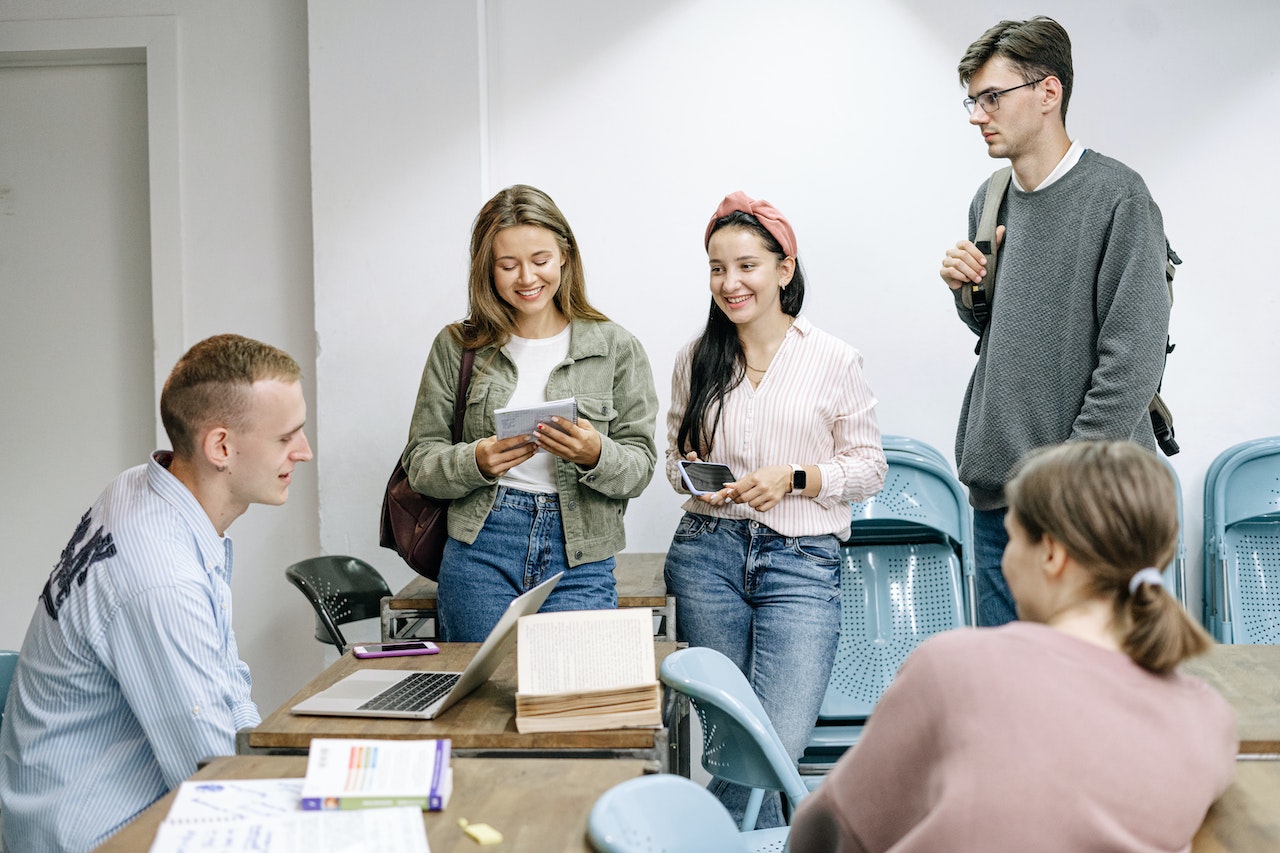 Best Fully funded Language Exchange Program in 2022
The term "scholarship" is enticing. It draws all aspirational kids since they have a lot of aspirations and objectives, but minimal resources. When you apply for a fellowship, you are exhibiting an interest in being recognized for your achievements in the future. That is precisely what fully financed fellowships accomplish.
So, below are the 10 leading fully funded scholarships that will help you get started on the overseas study trip and add some shine to your lifestyle.
Fulbright scholarships (US)
The Fulbright Foreign Student Program is a prominent education program for degree holders interested in pursuing a Master's or Ph.D. degree in the United States. The award usually covers fees, flights, a housing allowance, and medical coverage, among other things. The Fulbright program covers the cost of the studies for the term of the program.
Fullbright programs offer research and study from 155 countries throughout the world in a variety of subjects! It is primarily intended to improve interpersonal awareness and reduce cultural barriers among Americans and individuals from other nations.
It's a fascinating program for foreign individuals with a Bachelor's degree or similar qualifications. Because the fellowship is funded by the US government, it fully pays for the whole program.
LPI Summer Internship in the United States 2022
The LIP Internship in the United States would take place in Houston and is open to all foreign students from just about any country. The fellowship will last for ten weeks.
Physical or natural science, engineering, computer science, or mathematics degrees are favored, however, all eligible students will be evaluated. This indicates that the fields listed above are preferred but not required. So, if you've had a diverse education profile, register. The Lunar and Planetary Institute Internship is offering this fully funded fellowship in the United States.
Hubert H. Humphrey Fellowship Program
The Hubert H. Humphrey Fellowship Program offers talented mid-level workers 10 months of career enhancement and non-degree grad education in the United States.
U.S. embassies and Fulbright Commissions select associates depending on their career progression and proven dedication to social sector. The associates are divided into categories based on their respective fields at institutions in the United States that provide highly advanced research and education courses.
The cutoff date tends to vary by home nation. Feel free to check the Humphrey Fellowship Program webpage of the Institute of International Education (IIE) for additional details.
SUSI 2022 Summer Exchange Program United States
Summer Exchange Program in the United States of America (SUSI 2022). The SUSI 2022 Student Leadership Program is open to all boys and girls. It is not necessary to take the IELTS or TOEFL tests. SUSI is a 6-week summer exchange program in the United States that is funded entirely.
All overseas students are eligible to participate in the SUSI Student Leader Program. The initiative is promoted by the United States Embassy in your country. The SUSI Exchange Program's goal is to foster equal appreciation among individuals from many nations and the United States. Learners from all educational fields are qualified to participate.
In the United States, this is likewise a fully-funded exchange program. This fully financed 27-day leadership program aims to improve employment chances for young and ambitious females from all over the globe.
RIPS Summer Internship in the United States
RIPS is a fully-funded work placement program in the United States for exceptional foreign learners who want to engage in collaboration on real tasks while spending their summertime in Los Angeles. The REU program lasts nine weeks.
All costs are covered in this program. Individuals who've been currently engaged in an undergraduate college or who have just completed an undergraduate degree are qualified to register for the foreign job program. By the timeframe, all documentation should be submitted. Additional information about the RIPS Summer Internship may be found below.
Community Engagement Exchange Program in USA
CEE Program 2022-23 in the United States is accepting applications from participants from over 100 nations. Applicants should be both men and women. In the stage of registration and acceptance, the Aptitude test exam is not needed. Various subjects are covered in the show.
The program's centerpiece is a 27-day trip to the United States, organized in collaboration with Virginia Tech University. Modifications in schedule might well be necessary relying on international COVID circumstances and flight restrictions. TechGirls attend technological devices and internet Bootcamp before traveling to one of the preceding locations for workplace training, homestays, and volunteer work activities (Austin, Chicago, Cincinnati, Denver, Detroit, Portland, or Seattle). As students come back to teach their colleagues and build society initiatives, the TechGirls program has a compounding impact.
TechGirls includes 40 hours of lessons at a Tech Camp with the collaborator, the Center for Enhancement in Engineering Diversity, as well as skill-development courses and contacts with America's most inventive technology vendors.
Language Learning for Language Exchange
Language Exchange is a program that brings together individuals who communicate in various languages yet share common interests. One week, the companions gather in a nice, easygoing setting to practice their languages and know more about each other 's cultures.
Learning a new language might increase your chances of getting a fully-funded Language exchange scholarship.
Leaving all the things aside, many people applying for jobs overseas find that knowing the language spoken in the place is the most important step. For example, if you are seeking a fully-funded language exchange scholarship at a Korean university, you may be required to understand Korean fluently.
If you don't speak French fluently, you can be requested to learn how to introduce yourself in Korean. Ling App will be very useful for this reason, as it will help you learn the language of the country you are going to in a simple and exciting method, regardless of whatever region you are enrolling in. You can download the app not an apply right away so that the chance of you going to a prestigious language exchange program might increase.
For more articles, visit OD Blog.