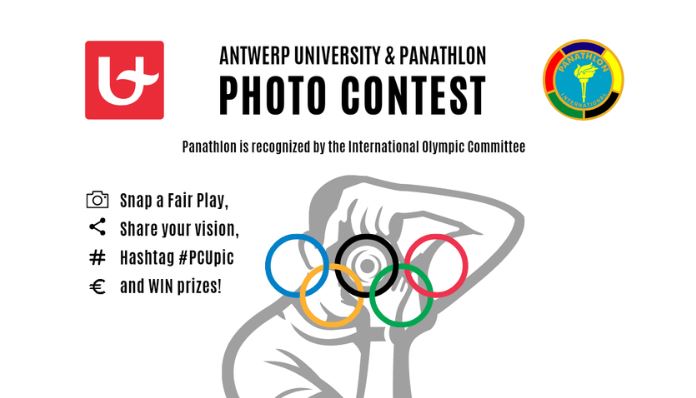 Antwerp University & Panathlon Photo Contest 2022
Deadline: December 31, 2022
Applications for the Antwerp University & Panathlon Photo Contest 2022 are open. The Antwerp University & Panathlon Photo Contest is a yearly contest where students, athletes, university professionals, hobby photographers and even professional photographers are invited to make photos related to fair play in university sport.
The theme of the Contest is: "Fair Play in University Sports". Photography should be artistic and related to the theme of the Contest.
Prizes
The winning photographer will be honored with the Alain Verschoren Photo Contest Award. The award is named after Prof. Dr. Alain Verschoren, the first Chairman of the PCU Drawing and Photo Contests Selection Commissions, who passed away unexpectedly in 2020. He initiated the idea of the contests in 2016 as rector of the University of Antwerp.
First place: Alain Verschoren Award and €500
Second place: €200
Third place: €100
Eligibility
Entering the contest is free and open for students, athletes, university professionals, hobby photographers and professional photographers.
All techniques are permitted and entries from any digital cameras, including smartphones, are accepted.
There is no limit to the number of individual images each artist may submit. The image needs to be taken in the contest year.
Selection
In January the PCU Committee selects the best 10 photos which will be exhibited during the Photo Contest expositions. The Photo Contest Selection Commission appoints within these 10 photos the best, second best and third best photo. Decisions within the Selection Commission are taken by majority. In case no decision can be taken, the vote of the President of the Selection Commission is decisive. The photographers of the 3 best photos are rewarded financially.
Application
You can submit your photo by filling out the registration form online or by posting your picture on Facebook or Instagram with the hashtag #PCUpic.
For more information, visit PCUpic.