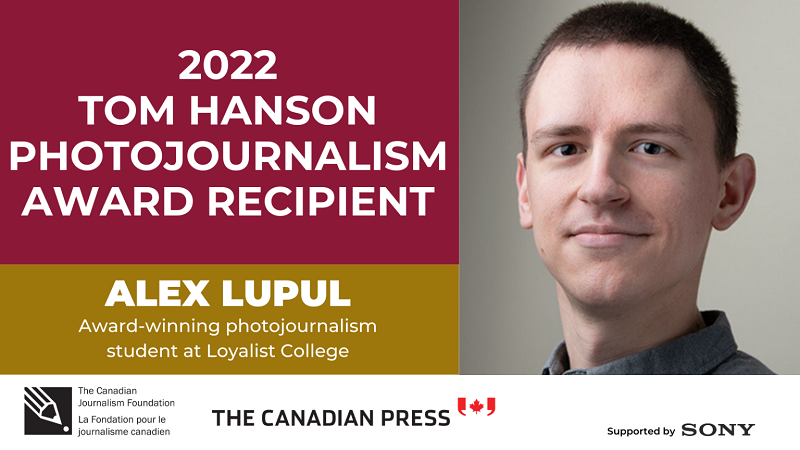 Tom Hanson Photojournalism Award 2023 for Canadians
Deadline: January 20, 2023
Applications are now open for the Tom Hanson Photojournalism Award 2023. The Hanson Award is administered by The Canadian Journalism Foundation and offers a six-week paid internship at The Canadian Press head office in Toronto for a photojournalist in the early stages of his or her career.
The annual internship is designed to give a photographer trying to break into the business the chance to perform on the national stage. The six-week internship will take place sometime between April and September, the exact time of the placement to be worked out between the successful applicant and The Canadian Press.
Cost
The winning applicant will be paid a salary equivalent of the start rate for photographers at The Canadian Press. Award winners will be expected to cover their own travel and accommodation costs.
Eligibility
Applicants will be accepted from Canadian photojournalists with less than five years experience. This can include students, freelance photographers or photographers currently employed at regional or non-daily publications.
While still photography is main focus of this internship, the successful applicant will also be given some video assignments during the six-week program.
The successful applicant must be willing to work at the head office of The Canadian Press in Toronto during the internship.
Successful applicants must have their own basic camera gear. Long lenses and video cameras will be supplied by The Canadian Press when necessary.
The Canadian Press will retain copyright of any images gathered during the internship. However, the successful applicant will be able to use their images for portfolio and other personal uses. The Canadian Journalism Foundation can also use the images for promotional purposes related to the Tom Hanson Award.
By submitting a portfolio, the successful applicant permits the use of their images by The Canadian Journalism Foundation and The Canadian Press on social media to promote the next cycle of the award.
Successful applicants will write a summary of their experience and prepare a photo/multimedia gallery of their best work upon completion of their internship, to be used by the Canadian Journalism Foundation and The Canadian Press to further promote the Tom Hanson Photojournalism Award.
Application
Submit a detailed proposal of no more than 1,000 words on how you would use this internship to expand your experience as a photojournalist. The Hanson Award is geared toward photographers looking to break into daily photojournalism on the national or international stage, so applicants should focus on how the internship would help them accomplish this goal.
Submit a portfolio of at least 12 and no more than 25 photos.
Each photo must be captioned. It may also include a brief background explanation on how the photo was captured.
Applicants may also submit a multimedia presentation that includes video.
Include your resume. Applicants may also submit a letter of recommendation from a current employer or teacher, although this is not mandatory.
For more information, visit Tom Hanson Photojournalism Award.