Our OD Young Person of the Month is Anne Obize from Nigeria. Anne Obize also known as MacAnne, is an Exceptional Master of Ceremonies trained and certified by Talkademy, a premier institute for master of ceremonies, and has worked with several brands such TEDx Sulieja, TEDx Gwarinpa, Africa Women Summit Kigali, Office of the National Security Adviser (ONSA), National Youth Peace Summit amongst others. She is a Transformational Speaker, Author, Brand Communication Strategist, and Personal Development Coach. She is currently the lead strategist at "The Talk with MacAnne Consult," a media and personal development firm focused on helping individuals and organizations gain clarity and visibility for increased impact, influence and income.
Read her amazing story below and be inspired.
ANNE OBIZE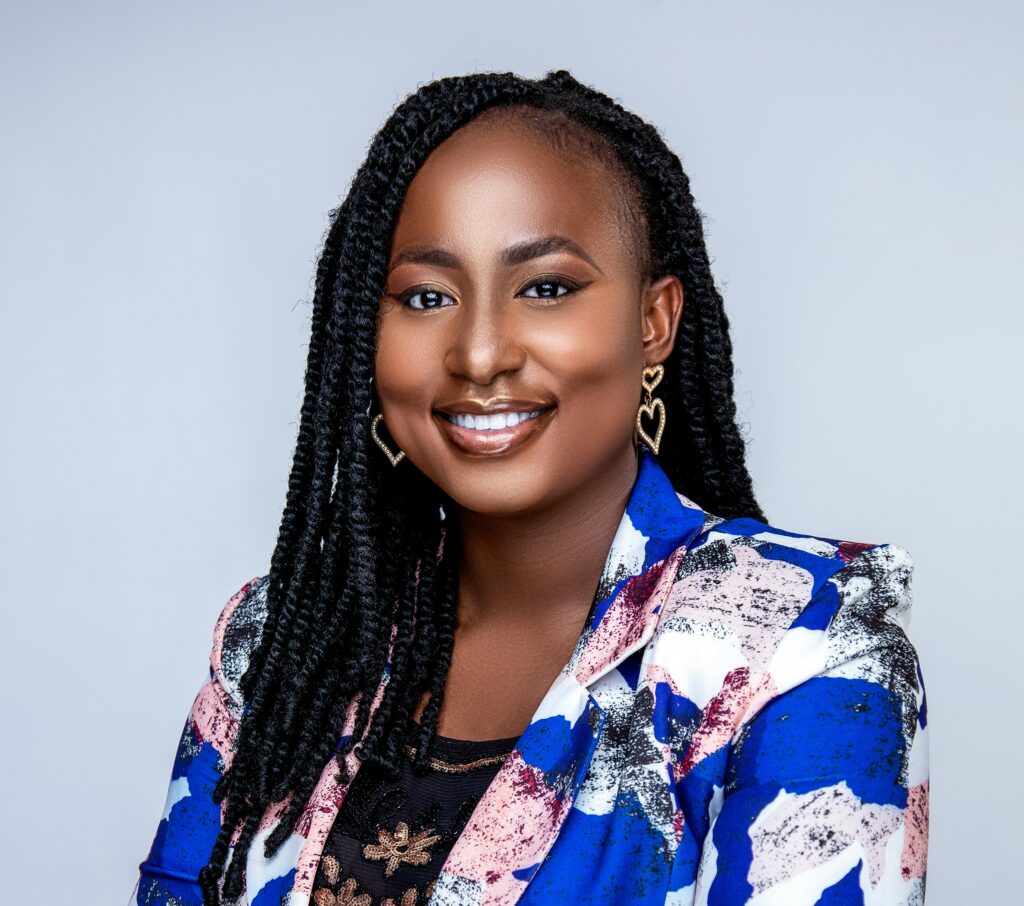 Anne Obize is the founder of "Teens Connect Africa" a social enterprise that is connecting teenagers to mentorship, resources, and opportunities to develop their potential and become productive members of society. She is also the author of three mind-altering books, including "Emerge: The Rising of A Star," "Flip the Switch: How to Move from Confusion to Clarity," "Beyond the Classroom," and others that are yet to be published.
Anne is a recipient of the 2022 Super women under 30 award in personal development, A #Top10 Ashoka Changemaker finalist, A 2022 Top 12 Opportunity Desk Global Changemaker finalist, 2020 nominee for the 25 Under 25 Awards and a Global Youth Ambassador to TheirWorld London (2020-2022).
On How She Began
Anne grew up in Zuba community, an environment where 7 out of 10 teenagers stand the risk of dropping out of high school, joining a cult group, becoming pregnant, or being involved in social vices. This is a result of poverty, lack of exposure, access to mentorship and positive engagement. She narrowly escaped these vices because at 14, she transferred to a new high school outside the community and joined the Student for the Advancement of Global Entrepreneurship (SAGE) Club. The club exposed high school students to problem solving, developing community impact projects in line with the then UN millennium development and competing in local and global competitions. In 2012, she became the president and led her team to winning the SAGE global world cup in San Francisco under the Social enterprise business category.
Anne later got admission into the university but whenever she returned home for holiday, she was disturbed by this ugly trend of social vices which was affecting more teenagers in her community and decided to contribute her quota by proffering solutions to the discovered problems. Initially, she started a yearly outreach called the "The Hangout with MacAnne", but by the 3rd edition of the Hangout in 2019, she realized that a yearly outreach wouldn't provide the desired transformation in teenagers.
In 2020, Anne founded Teens Connect Africa, a social enterprise utilizing informal and non-formal education strategies to provide mentorship opportunities for teenagers in underserved communities to develop their talent and become productive members of society.  She believes that if adolescents can be abducted and mentored to become terrorists and violent extremists who disrupt peace, then with the right mentorship and opportunity, they could also become productive, proactive adolescents and contribute immensely to the community and national development.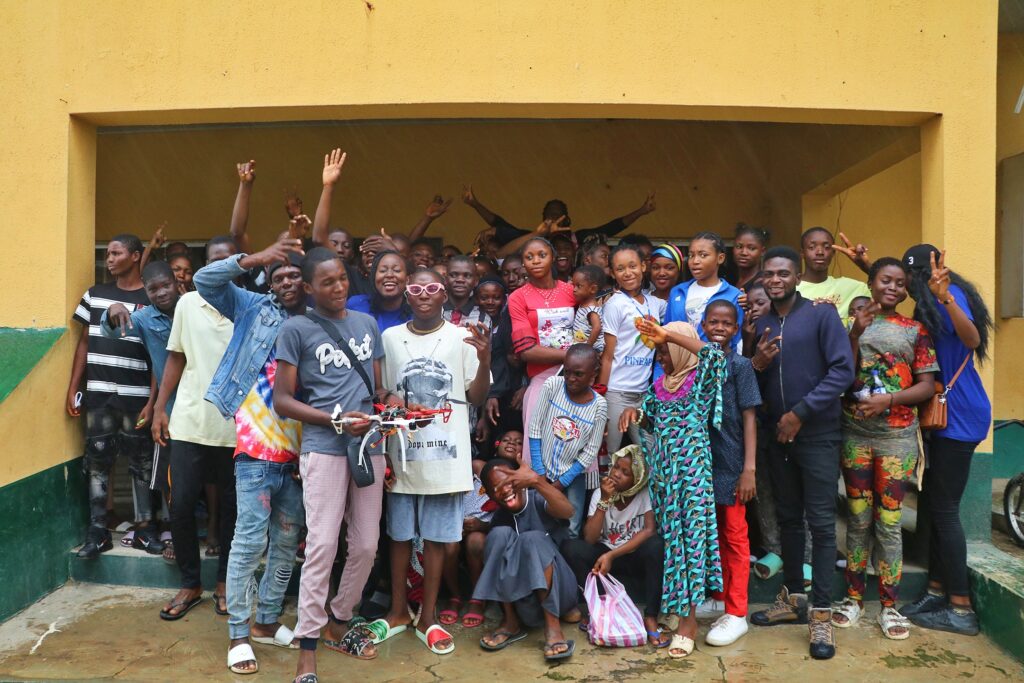 On Her Successes
Through Teens Connect Africa, Anne has successfully reached out to over 1200 teenagers in Zuba community and connected them to mentors, talent clubs and activities that will positively engage them. She and her team have implemented two editions of the Talent Development Project with an impact reach of Over 270 teenagers and also created Five (5) talent clubs as a means to positively engage the teens. Through "projects Keep Zuba Clean" they have indirectly impacted over 4000 inhabitants of the community. They have also collaborated with organizations such as Inspire World International Foundation and Women Who Win Africa to implement other impactful projects in the community.
On Her Challenges And Future Plans
Anne recalls that starting out was quite challenging for her because she didn't have adequate resources and manpower to launch the monthly mentorship meeting. Every meeting required rent, light refreshments, and other petty expenses but she started regardless and so far, they are growing, and building a team of passionate volunteers. Occasionally, they receive support from partners and grants to scale and expand their impact and this helps. As they continue on their journey, they also remain open to exploring collaborative opportunities with like-minded organizations that share the vision for empowering young adults and transforming lives.
At Teen Connect Africa, they are still  consistent with the monthly mentorship meeting while currently working on Talent Development and Skill Acquisition Project (TDSAP) thanks to funding from Global Changemakers. The Talent Development and Skill Acquisition Project is a 3 months intensive talent mentorship and skill acquisition program designed for 25 young adults in Zuba community to acquire entrepreneurial skills like fashion designing, hair dressing, barbing, confectionaries and also enhance their creative talent in the areas of singing, dancing, and acting.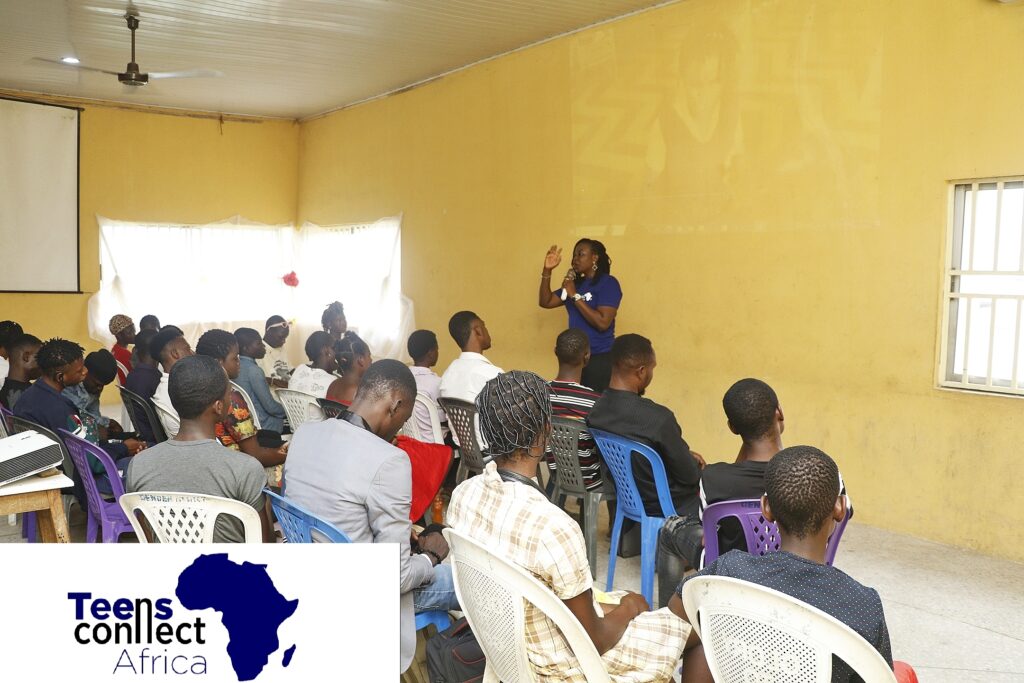 Her Words of Advice For The Youth
You are not too young to start making an impact, there is always a smaller version of the bigger ideas and visions in your heart so start where you are, with what you have for what you have is enough! Enjoy your process! We're not going to be young forever. Maximize every opportunity, show up and deliver to the best of your ability, if you fail, accept it as feedback, but put your eyes on the vision and keep moving!
You can connect with Anne on LinkedIn, Facebook and Instagram. Also check out her organization, Teen Connect Africa on Facebook and Instagram.
Who will be the next OD Young Person of the Month?
You can be the next Opportunity Desk Young Person of the Month! All you have to do is get a friend to recommend your work or fill out the nomination form here. We want to use the platform to recognize and celebrate the efforts of amazing young people around the world. Oh! And you must be an active Opportunity Desk member, either as a fan, reader, or subscriber! Share!