Participate!
BBC HARDtalk will be in Ethiopia for a special programme with the US Secretary of State John Kerry. He will answer questions put to him by a live audience of young people from all over Africa. And he will take questions sent in by BBC viewers and listeners from around the world. HARDtalk's Zeinab Badawi will host this special event in Ethiopia's capital, Addis Ababa on Sunday, 26 May 2013.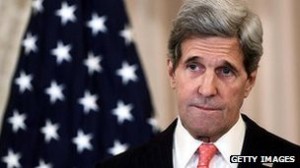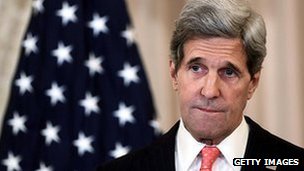 Mr Kerry's trip to Africa comes as the African Union celebrates 50 years. The week-long trip also takes Mr Kerry to the Middle East. He is hoping to help find solutions for both the Syrian and Palestinian-Israeli conflicts.
The special HARDtalk programme will be broadcast on BBC World, News Channel and BBC Two on Tuesday 28 May and on World Service Radio on Wednesday 29 May 2013.
This is your chance to ask the US Secretary of State your question about Africa, United States foreign policy and about his country's relationship with the rest of the world.
Tweet your question incorporating the hashtag #hardtalk #youthconnect or email your question to [email protected] by Saturday, 25 May 2013.
The US Secretary of State, John Kerry will be holding a Youth Connect event in Ethiopia on Sunday. They are looking for questions from across Africa. If you have questions, you can submit them to the BBC through twitter with #hardtalk and #youthconnect. You will be able to watch the event on Tuesday (details listed below). This is Secretary Kerry's second Youth Connect. The first was in Berlin. We are hoping that everyone will enjoy these. – From State Department
More details about the Programme here.