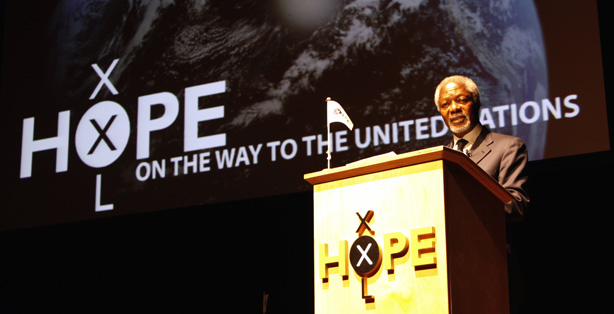 HOPE XXL Triple-A Conference 2014 at The Hague, Netherlands
Deadline: February 16, 2014
HOPE XXL is now accepting applications for the Triple-A Summit. Are you from Asia-Pacific, Africa or the Americas? Apply now for the HOPE XXL Triple-A Conference. The event brings together young people from across the world to enhance international dialogue and develop young people's vision on the future. This four-day conference will take place in The Hague, The Netherlands, from 28 – 31 May 2014.
The event is set to inspire participants with renowned speakers and an amazing program in The Hague, the International City of Peace and Justice, and to develop young people's vision on the future as the final step before the HOPE XXL Global Summit.
Eligibility
Young people worldwide are invited to apply for the HOPE XXL Triple-A Summit. You must however fit into the following criteria:
You are aged 18-29 years
You are from one of the Conference's regions: Africa, Asia-Pacific or North or South America
You are willing and able to cover your own visa and/or travel costs
You are motivated to contribute to the event and to develop young people's vision on the future
Selection of participants takes place based on motivation, relevant experience, academic background and group composition. Convince them of the reason why you should be accepted into the conference.
Participation costs/Benefits
Participation is free of charge and includes the program, accommodation and meals. Participants are responsible for all of their own travel expenses including travel to and from The Hague. Participants are also responsible for arranging their visa and any related expenses.
For more information, click here.