Happy New Month!
Exactly one year ago, Opportunity Desk launched the Young Person of the Month (#YPOM) platform to identify and celebrate outstanding young people around the world. Now in its second year, we are very pleased to announce the Opportunity Desk Young Person of the Month for April 2014, Sara Nana Yeboah from Ghana. She is many things in one – a Wife, a Nurse, Social Entrepreneur, Writer, Speaker and Music Director. Although she has been through rough times – when she wore only one uniform to school, slept hungry and sacrificed her university education because of financial difficulty – Sara continued to strive for Excellence, now the sky is only her springboard.
Read this interesting feature and be inspired!
SARA NANA YEBOAH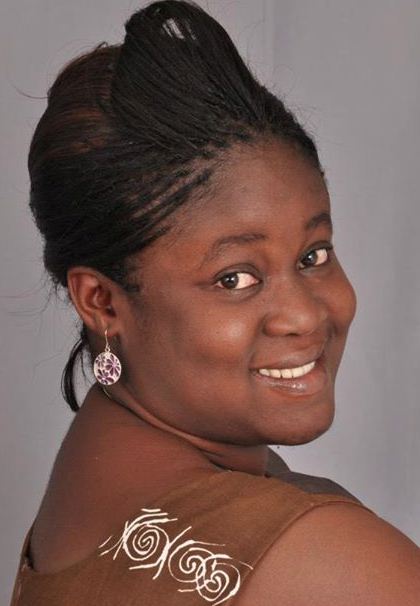 Sara is a just turned 27 year old lady from Ghana. She is a Wife, a Nurse at Ridge Hospital (Accra-Ghana), CEO and Founder of Sangy Nursing Services, a Social Entrepreneur, Writer, Speaker and Music Director. As a child, she always wanted to change the status quo, and she is proud to say she is on course. Obeying her parents in the Lord was the best thing she did even though she wasn't so happy about their choice of her being a nurse instead of being a medical doctor, but she is glad she listened.
Growing up, she wanted to be a Medical Doctor or a lawyer but due to financial challenges and her dad belief in her to be an outstanding care giver she went to Sunyani Nurses Training College in the Brong Ahafo region in Ghana where she qualified as a Registered General Nurse.
After school she applied and won a contract to work with International SOS-Newmont Golden Ridge   as a nurse. She became happier and thankful to her parents for making her choose the right career.
How she started her career and Venture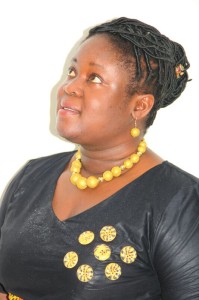 After completion of nursing school, Sara identified lots of problems faced by the poor and the needy in her community and the country in general; notable among them was inadequate access to quality health care. In January 2009 she begun a pilot health education/promotion and health screening program in Sunyani, which was awesome and gave her the drive not to relent.
So after moving to Accra in 2011, she registered and founded Sangy Nursing Services (SNS), a general health organization, to offer medical Screening and Health education programs across the country and continent to reduce ignorance on common health conditions and unnecessary deaths among the general public and to take quality health care and promotion techniques to the door steps of the ordinary Ghanaian. SNS is established to provide general nursing care for the aged, the youth, kids, children with special needs and the general public.
She has never had funding whatsoever; she started building her company with Ghc60.00 ($30), subsequently her monthly salary and sometimes support from my dear husband Mr. Godfrey Yeboah, Making her story completely amazing. In all these there was one thing for sure; that there will be light at the end of the tunnel.
Sangy Nursing Services, since its inception has worked across the length and breadth of this nation forming formidable partnerships to achieve a common goal.
Her Experiences
Life is not a bed of roses, the more you strive for Excellence, the better you become. Sara has been through the rough times – the times when she wore only one uniform to school from primary 4 to primary 6, sometimes she would go to sleep hungry because her family could not afford. She sacrificed her university education on financial difficulty grounds so her younger siblings could also access quality education.
Achievements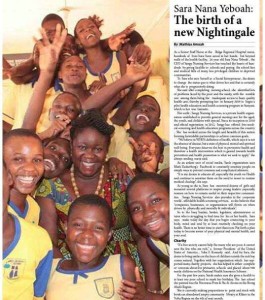 Sara believes in the notion that one's achievements should go a long way to touch society positively so in the past year (2013), Sangy Nursing Services signed over 600 kids unto the national health Insurance Scheme, paid hospital bills for the poor etc as our corporate social responsibility.
Personally as a Social Entrepreneur, she has helped in the completion of some public schools by donating bags of cement and in some cases sand. I have also helped in the painting of Class rooms, Schools and a Daycare Center, libraries and paid medical bills and school fees etc all with her salary.
Awards and Recognition
Sara Nana was named 'Entrepreneur of the Month of November 2013' by Cecilsons Africa. Sara has been interviewed on various media platforms including eTV's Awake, Womenpreneurs program, VOA UK radio Program for African Entrepreneurs  and Radio Nash Russia.
She has been a major speaker at many youth conferences including YEPFe 40.0 Summit in Budumburam (February 2014), African Entrepreneurial Academy Official Launch (March 2014) and the Accra Youth Summit- (March 2014). She was a delegate at the 2013 African Youth Economic Forum in Ghana and the 2013 Presidential Youth Dialogue Flagstaff House- Accra Ghana.
On what inspires her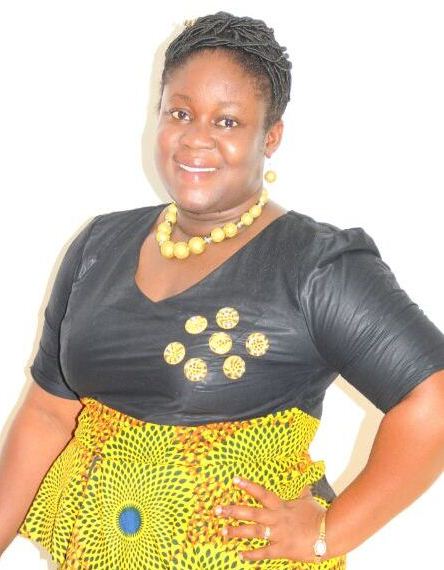 Her greatest inspiration comes from God and the fact that service to God is service to humanity. Her second inspiration comes from her dear husband who is her biggest fan, motivator, critic and best friend, urging her on even when the going gets tough, his favorite quote 'Go for Gold baby' keeps her going.
Most importantly the 'God bless you' and the smile she sees on the faces of her clients and patients is her sweetest inspiration.
Final words for the Youth
Mrs. Yeboah tells Opportunity Desk,
"I believe that there is no one route to success. No matter how long it takes with perseverance and strong passion the light at the end of the tunnel will soon appear. For Young Entrepreneurs out there remember that a good name is better that riches, build up a strong brand don't settle for mediocrity. Be well branded."
For more information about Sara Nana Yeboah, visit her website at http://www.sarananayeboah.com and connect with her on  Facebook here: https://www.facebook.com/saranana.yeboahdiamond.
Please visit YPOM April 2014 to view the Live Facebook Chat with Sara
———————————————————————————————————————————
Who will be the Next Young Person of the Month?
You can be the next Opportunity Desk Young Person of the Month! All you have to do is get a friend to recommend your work or fill out our nomination form here. We want to use the platform to recognize and celebrate the efforts of amazing young people around the world. O! Did I forget to add – that you must be an active Opportunity Desk member, either as a fan, reader or subscriber? Yes!
Don't miss any updates in the future. Join Opportunity Desk on 12,000+Facebook, 2,100+Twitter, 17,000+Group or Subscribe via Email below!
The Sky is Sara's Springboard.