Happy New Month from all of us at Opportunity Desk.
We are pleased to announce that Barkha Mossae from Mauritius is the Young Person of the Month for June 2014. From an outsider's perspective, Barkha is the ultimate workaholic, devoting her life to her work. This is however, not the case. As a member of the diplomatic service of Mauritius, 24-year old Barkha is totally in love with what she does and takes every day as a learning opportunity. With an active interest in sustainable development, Barkha is also heavily involved with the Global Shapers Community of the World Economic Forum, and has just completed one year as Curator of the Port Louis Hub of the Global Shapers Community.
You will find this feature extremely captivating. Read on and be inspired…
BARKHA MOSSAE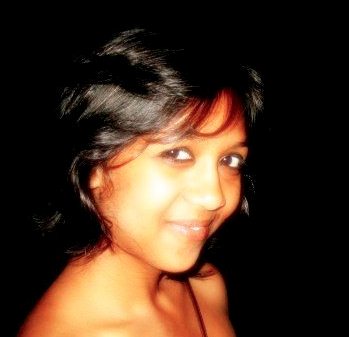 Oceans. Sustainable development. International relations. Food.
If you meet Barkha, it is very likely that these words will occur recurrently in the course of your conversation with her. A 24-year old Mauritian, she is devoted to her job as a diplomat, and to her aim of promoting sustainable development. Her experience as an inhabitant of a paradise Small Island Developing State (SIDS) has alerted her to how fragile earth's balance is, and how important it is for youth in particular to get actively involved in protecting the earth.
After winning the prestigious State of Mauritius Scholarship in 2007, Barkha went on to study Politics and International Relations at the University of Manchester. During her time in Manchester, she co-founded the Francophone Society, received a Manchester Leadership Gold Award, but most importantly, acquired some serious life lessons from the homeless people of Manchester through the Street Support/Outreach project:
Find happiness in small things
Stop judging people
There are things which we can't control: strategy is all about working around those obstacles
Following graduation, Barkha has been advocating for sustainable development in various high profile platforms, including at the One Young World Summit in Pittsburgh in 2012: Watch here.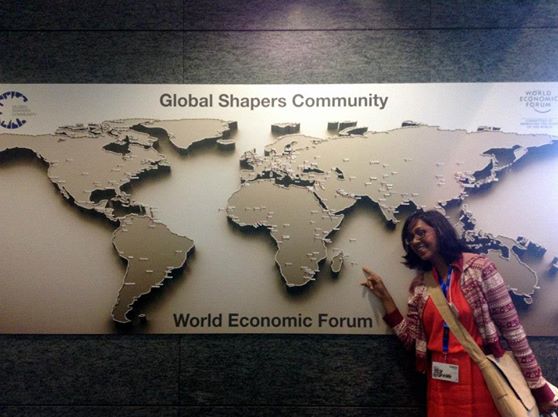 Having participated in meetings such as the UNEP Governing Council, the Rio+20 Conference and the 4th Preparatory Meeting on the Post-2015 UN Development Agenda in Bali, Barkha believes that young people have an important input to international policy-making processes.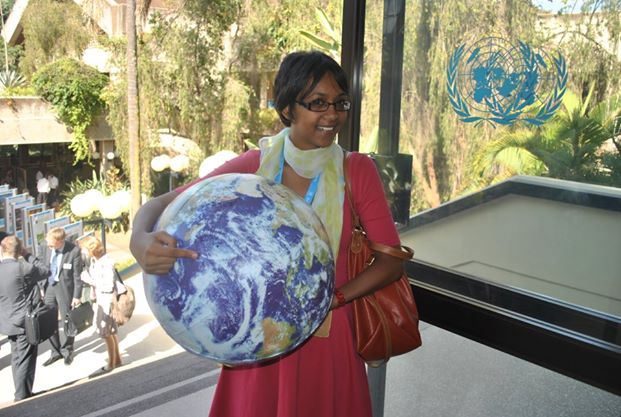 In addition to her work, Barkha is an active member of the Global Shapers Community of the World Economic Forum (WEF), and is the outgoing Curator of the Port Louis Hub of the GSC. Barkha was among 50 youth who attended the Annual Meeting of the WEF in Davos in 2013, where she experienced brainstorming and idea-sharing at the highest level.
How she started her career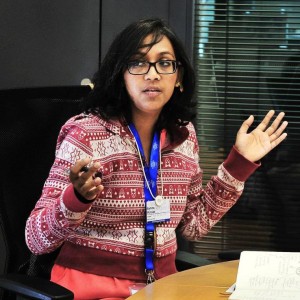 After graduating from the University of Manchester in Politics and International Relations, Barkha found herself gloriously unemployed for a grand total of 9 months. Which was not to say she was inactive. In retrospective, Barkha qualifies those 9 months as "the most character-building and enriching" of her life and firmly believes they were the foundation to her professional success to date.
Without letting the lack of structure and income deter her, she became actively involved in advocacy for youth-led sustainable development, in particular through the UNCSD Major Group of Children and Youth where she promoted a capacity-building initiative to encourage more youth across the world to participate in the preparatory process to the Rio+20 Conference on Sustainable Development.
Following this conference, she joined the Ministry of Foreign Affairs of Mauritius as an intern under the Service to Mauritius scheme where she developed an interest in the geopolitics of the Indian Ocean. She formally joined the diplomatic service last year, and is currently looking at various components of environmental diplomacy including climate change, ocean governance and issues pertaining to Small Island Developing States (SIDS).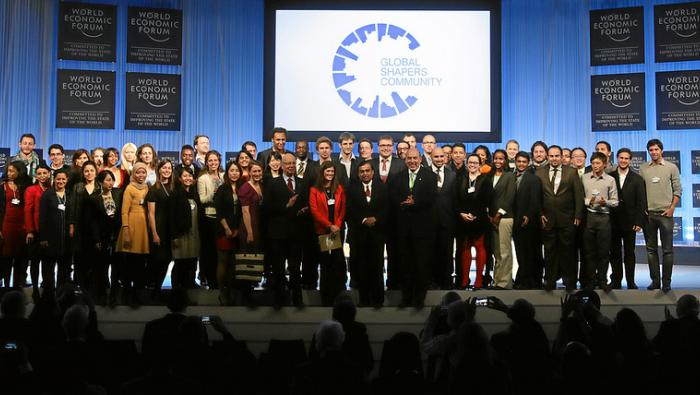 On what inspires her
Barkha believes that inspiration can be found at every step, as long as one believes in the power of their ambition. At present, she draws her inspiration from two sources: the sea, which is the epitome of eternal beauty, strength and adventure; and from the quotes of one of her idols, Dag Hammarskjold – the 2nd UN Secretary General who was not only an accomplished diplomat but a profoundly ethical and spiritual figure.
Final words for youth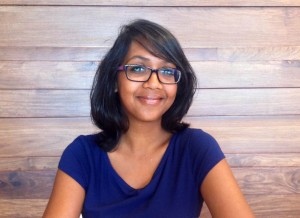 Whether we want it or not, we are living in a world where consumerism forces itself on us, and creates choices for us – take for example those of us who have a laptop, an iPad, a phone and an iPod (mea culpa). Although we have a tendency to blame previous generations for their impact on the earth, it's time we took a hard look on our own impact – from the food we eat, to the amount of electricity we use, to the clothes we wear, to our choices of seemingly innocuous daily items. Our trash ends up in the ocean; what we do has a ripple effect.
The excuse that 'my contribution won't make a difference' is outdated and flawed. Youth are powerful. And what's more, we are connected. Each of us needs to be aware of what's around us (where our stuff is coming from and where it's going), act, and act now.
For more information about Barkha, visit her blog, Eco-Barkha and connect with her via LinkedIn
and Facebook.
Please visit YPOM June 2014 to view the Live Facebook Chat with Barkha.
———————————————————————————————————————————
Who will be the Next Young Person of the Month?
You can be the next Opportunity Desk Young Person of the Month! All you have to do is get a friend to recommend your work or fill out our nomination form here. We want to use the platform to recognize and celebrate the efforts of amazing young people around the world. O! Did I forget to add – that you must be an active Opportunity Desk member, either as a fan, reader or subscriber? Yes!
Don't miss any updates in the future. Join Opportunity Desk on 15,000+Facebook, 2500+Twitter, 18,000+Group or Subscribe via Email below!