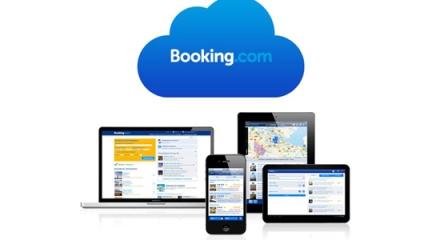 Bookings.com is hiring an iOS Developer – Amsterdam, Netherlands
Deadline: Ongoing
Booking.com invites highly skilled developers to join its international mobile team in the vivid city of Amsterdam. Booking.com is a world leader in booking accommodations online. Its aim is to help all business and leisure travellers, whatever their budget, to easily discover, book, and enjoy the world's best places to stay. Each day, over 750,000 room nights are reserved on Booking.com.
Its website and apps attract visitors from both the leisure and business sectors worldwide. Successful candidate  will develop, design and maintain our Booking.com iPad and iPhone apps.These apps have  been downloaded over 20 million times all over the world
Benefits
competitive salary plus bonus, with possibilities for further career opportunities within its company
Relocation package bonuses to aid smooth transition to working and living Amsterdam
Eligibility
This position is open to worldwide candidates.
Job Responsibilities
Maintain and enhance our iOS application
Translate requirements and mock-ups into fully functioning features
Develop new and existing iOS applications features
Provide estimates on development cycles
Implement conversion experiments (A/B tests)
Partner with designers to help define and implement User Interface improvements
Work with team members on server-side integration
Minimum Requirements
3+ years iOS application development using iOS SDK
Knowledge of Cocoa, Objective-C and Xcode
Knowledge of Object Oriented concepts and a strong passion for software development
5+ years of experience as a developer
Strong interaction and design sense
Self-motivated to explore new technologies, applications and environments
Excellent attention to detail
Self-starter, highly motivated, team-player
Fully comfortable working in English, both in writing and spoken
Willing/Able to relocate to Amsterdam
Additional Requirements
Experience with Apple Approval & Distribution Process, Ad Hoc & Enterprise Distribution
SQL knowledge and/or willingness to learn
An approved store App
Experience working with A/B testing
You are passionate about open source and contribute
You're not afraid to solve deep technical challenges of a whole new level at a huge scale
You have an intrinsic curiosity in technological innovations and you are always on top of the latest trends
Application
Apply online here
For more information, visit Booking.com or contact  [email protected]