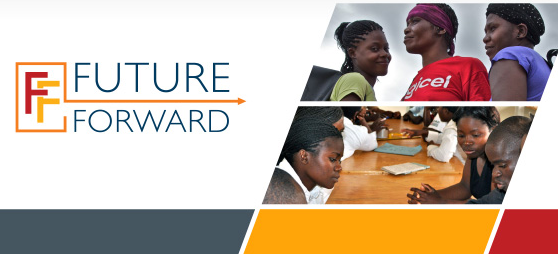 The 5 Young 2015 Future Forward Challenge Winners
When Ashoka and the MasterCard Foundation put out a call for innovations that make a difference for young people in Africa, we published it but they had no idea what they would find.  When the challenge closed, there were 195 incredible entries from 25 countries across Africa. These entries represent the emerging generation of young social entrepreneurs: creative, pragmatic, and committed to improving young people¹s opportunities for employment across the continent.
What Winners Receive
The winners will receive $1,500 USD in unrestricted funding as well as an all-expenses-paid trip to the Ashoka Globalizer Summit in South Africa where they will receive training, support, and visibility critical to their growth and to realizing the full impact of their social innovations.
In addition to the challenge prizes, entrants in this challenge will:
Join a community and network of like-minded peers that are working to increase employment opportunities for young people in Africa. Participating in the challenge gives you the opportunity to forge relationships with, and gain visibility, among like-minded innovators, impact partners, sector experts, and potential investors.
Receive constructive feedback about your work and how you present it in your entry.
Explore other innovations in the field, so you learn more about what others are doing, and how your work fits into the sector.
Meet the Winners
The process of selecting the winners was extremely competitive. Please join us in celebrating the five who were selected by their panel of expert judges:
1. GiftedMom – Bamenda and Buea, Cameroon

2. Tiwale Community Based Organization – Lilongwe, Malawi
3. KadAfrica – Kyenjojo, Uganda
4. AEPT-Détenus et Entrepreneuriat – Ouagadougou, Burkina Faso
5. Twim Academy – Ibadan, Nigeria
You can learn a little more about the group of winners in this article on Forbes.com.