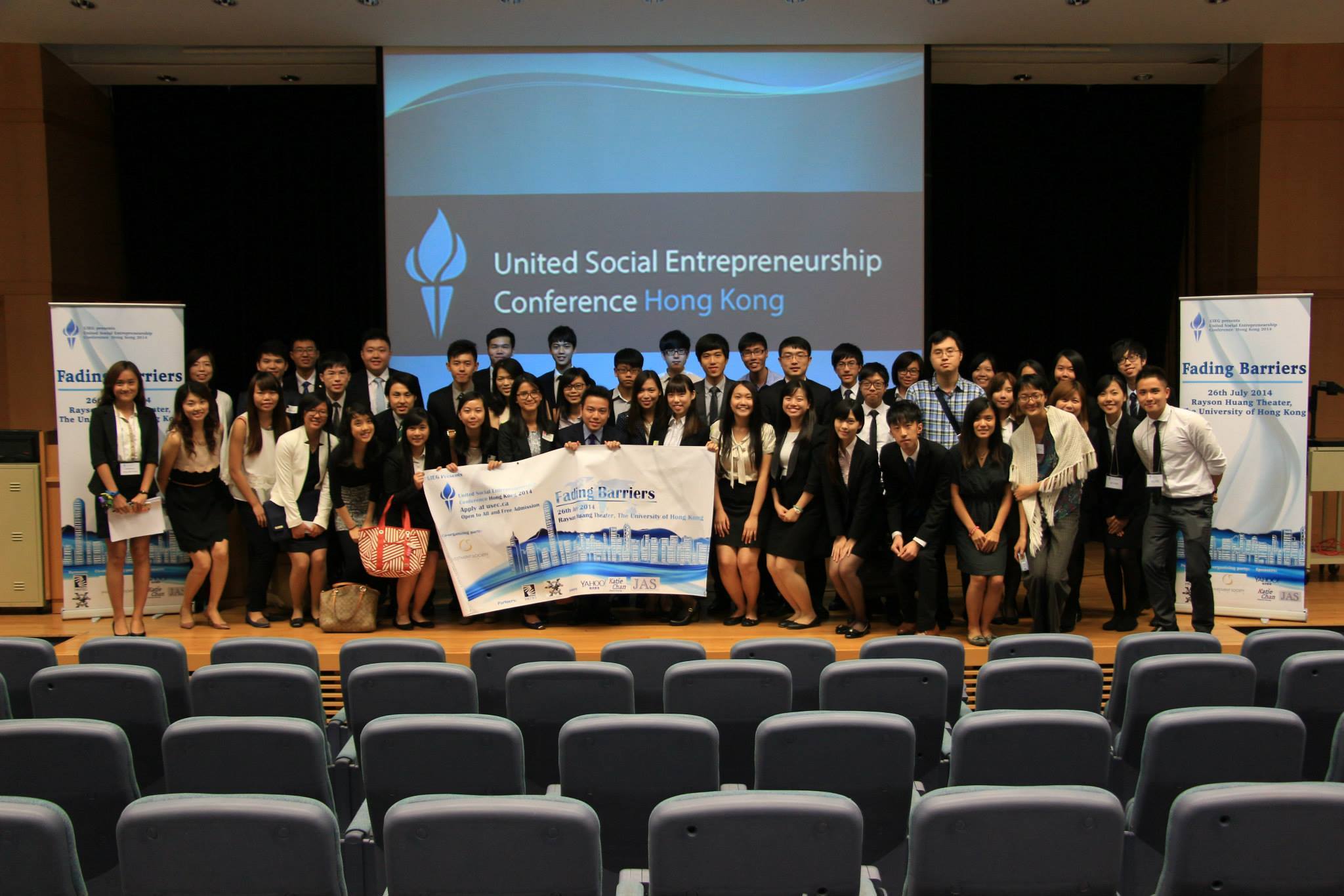 Apply to attend the United Social Entrepreneurship Conference – Hong Kong 2015
Deadline: April 1, 2015
Applications are now invited from students worldwide for the United Social Entrepreneurship Conference 2015. The United Social Entrepreneurship Conference Hong Kong (USECHK) is an international student-run nonprofit organization in Hong Kong.
USECHK 2015 brings together Asia's successful guests from business, non-profits, government as well as grass-root community to share their stories of creating impact. By intensive networking, mutual- mentoring and practical skills sessions, delegates and guests can gain diverse and new insights on the latest global social trend, business analytics and public sector skills.
The 2015 conference will take place from 19th – 22nd June, 2015 at the Hong Kong Polytechnic University. A total of 450 Delegates is expected.
Annually held in Hong Kong, USECHK intends to achieve 3 goals :
Cultivate community-mutual exchanges on global social environment
Connect cross-community,collaborative networks of actions
Nurture students through business-practical & educational insights
Key Sessions:
Social Business Case Competition
Social Innovation Lab
Business Modeling Workshop
Office Hours
USEC Convention
Benefits
network of 500+ social innovators from around the globe
insights of latest trends and innovative solutions to pressing global challenges
practical skills for developing project capacity and sustaining social innovation
Eligibility
Delegates must be:
18 – 35 years of age OR Studying in an institution of higher education (highschool student or undergraduate or postgraduate)
Demonstrate strong interest & passion on social entrepreneurship, public good, entrepreneurship and international relations
Preference is given to delegates already with ideas on social innovation project or started their projects
Scholarship Information
Opportunity Desk is proud to partner with the organizers of the USEC Hong Kong to offer amazing discounts. If you mention us as a referral, you will get HKD 200 off discount, on top of their (super) early bird discounts, which will then be HKD 700 the lowest.
For more information, visit United Social Entrepreneurship Conference Official Website.