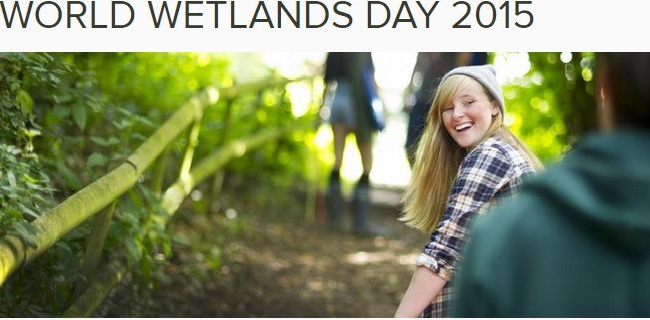 World Wetland Day Youth Photo Contest 2015 – Win a free Flight to a Wetland Location
Deadline: March 2, 2015
Entries are now invited for the World Wetland Day Youth Photo Contest. Take a picture in a wetland location between 2 February and 2 March 2015 and submit for a chance to win!
February 2nd of each year is World Wetlands Day (WWD). This day marks the date of the adoption of the Convention on Wetlands on 2 February 1971, in the Iranian city of Ramsar on the shores of the Caspian Sea. The theme for this year's WWD is "wetlands for our future".
Each year since 1997, the Ramsar Secretariat has provided materials so that government agencies, non-governmental organizations, conservation organizations, and groups of citizens can help raise public awareness about the importance and value of wetlands.
Eligibility
The photo contest is open to 15-24 year olds.
Prizes
A free flight to a wetland location anywhere in the world.
5 tickets for the evian championship in September 2016.
Photo Contest Conditions
The photograph must be taken in a wetland and must relate to wetland use, conservation, wise use, plants and wildlife found in wetlands, or illustrate the importance of wetlands for our future.
The photograph must be in digital format. Only photographs submitted online will be eligible. No print or film submissions will be accepted for entry into this Contest.
All digital files must be in JPEG or JPG format, and with a maximum size of 5MB.
The photograph, in its entirety, must be a single work of original material taken by the Photographer.
All Entries must be submitted and received by 2 March 2015 at 12.00 Midnight CET.
There is limit of three photographs per person.
Entry Process
Each entry consists of:
i. an online Entry Form duly filled and submitted; and
ii. one or more photographs (there is limit of three photographs per person);hereafter the "Entry(ies)".
Submit/upload your wetland photo here
The Ramsar Convention Secretariat will set up a panel to judge the photo entries and select the winning photo. The criteria for the contest are:
1) Public votes 25%;
(2) Technical quality 25%;
(3) Artistic quality 25%;
(4) Illustration of photo contest theme 25%.
For more information, visit World Wetlands Day