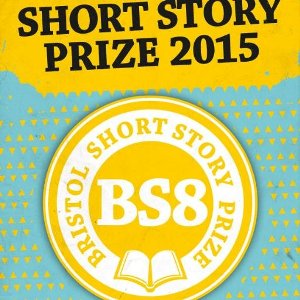 2015 Bristol Short Story Prize
Deadline: April 30, 2015
Entries are now being accepted for the 2015 Bristol Short Stories Prize. This Prize is open to every published or unpublished author anywhere in the world as long as you're at least 16 years or older.  The aims of this award includes
To publish a brilliant short story anthology every year full of fresh and original stories, and to get it stocked in as many bookshops as possible. This includes high street chains, independent shops and online booksellers.
To inspire and encourage writers.
To discover and promote previously unpublished writers.
To provide an opportunity for writers to get published.
To share our enthusiasm for short stories in as many ways and with as many people as possible.
To establish ShortStoryVille as a vibrant and exciting festival showcasing the diverse and dynamic world of short stories.
To establish Bristol as a short story centre.
To raise the profile, support and raise funds for Bristol Review of Books magazine.
Prizes
First Prize-£1000 plus £150 Waterstone's Gift Card,
Second Prize-£700 plus £100 Waterstone's Gift Card,
Third Prize -£400 plus £100 Waterstone's Gift Card.
Each of the 17 remaining shortlisted finalists will receive £100.
The top 3 prize-winners will be displayed on the website within one week after the awards ceremony.
Prizes will be awarded at the 2015 Bristol Short Story Prize Awards Ceremony in October 2015 and will be sent to any of the 20 finalists who are unable to attend the awards ceremony.
Eligibility Criteria
Entrants must be over 16 years old on the closing date, 30th April 2015.
There is no geographical restriction on entry
The maximum length of submissions is 4,000 words (does not include title),there is no minimum length. Stories can be on any theme or subject and are welcome in any style including graphic, verse or genre-based (Crime, Science Fiction, Fantasy, Historical, Romance, Children's etc..) .
All entries should be in English.
Authors may enter as many stories as they like. There is an entry fee of £8 for each story submitted
How to Enter
Please send postal entry/entries to:

Bristol Short Story Prize, Unit 5.16, Paintworks, Bath Road Bristol BS4 3EH
Each postal submission must be accompanied by a signed entry form confirming an entrant has read the rules of the 2015 Bristol Short Story Prize and accepts the rules of the 2015 Bristol Short Story Prize.
Submit entries online here.
Payment for online entries should be made via the website.  Payment for postal entries should be made by cheque. Cheque payments must be in pounds sterling and cheques should be made payable to 'Bristol Short Story Prize Ltd.'.
For more information, visit Bristol Prize or e-mail [email protected]