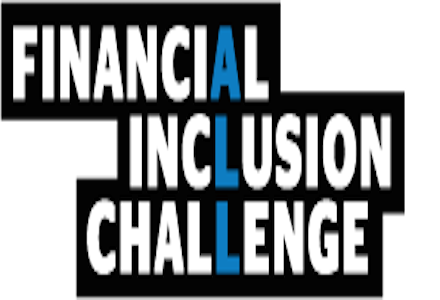 Wall Street Journal Financial Inclusion Challenge 2015
Deadline: May 15, 2015
The Wall Street Journal is delighted to announce The Financial Inclusion Challenge. All non-profit and for-profit enterprises around the world are invited to submit short video proposals that showcase their solutions to the problems of financial inclusion, with a focus on addressing the difficulties affecting individuals' ability to join and stay in the financial mainstream in the Asia-Pacific region.
Eligibility
Open to non-profit and for-profit enterprises
These solutions must be innovative, sustainable, scalable and impactful, and help to increase access to financial programs, products and services for people who have been excluded from them in the past
Entry Categories
technology;
education;
operational effectiveness.
Prizes
There will be 1 winner for each category and an overall winner
Winners will be invited to attend the award ceremony in Hong Kong (expenses will be covered by the organizers)
Winners may receive grants.
How to Enter Challenge
Create Your Video Proposal: Please submit a video proposal of no more than two minutes that showcases how your financial program, product or service has helped to solve problems affecting people's wherewithal to join the financial mainstream in the Asia-Pacific region.
Save Your File: Export your video file as an .mp4 with these settings:
Codec: h.264 |Constant bitrate (CBR): 4000Kbps / 4Mbps |Frame size: 1920*1080 |Frame rate: native|
Filename:FINC_FirstnameLastname_DateDDMM for example: FINC_DowJones_2015.mp4
Complete Application form
Send Appllication: Upload your application materials to https://www.wetransfer.com/ and enter 

[email protected]

 as the recipient email address. Once the upload is complete, send a separate confirmation email to the same address. Please mark clearly in the subject line of your email and the message box of your wetransfer.com submission: "TFIC Application."
For more information , visit WSJ