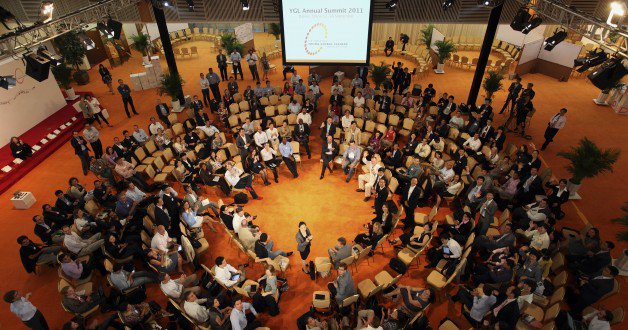 Nominate a Young Global Leader for World Economic Forum 2016
Deadline: May 31 2015
The World Economic Forum of Young Global Leaders (YGL) is now accepting nominations to identify and select the most exceptional leaders 40 years of age or younger to join the 2016 class of YGL. The Forum of Young Global Leaders is a unique, multistakeholder community of more than 900 exceptional young leaders. Bold, brave, action-oriented and entrepreneurial, these individuals commit both their time and talent to make the world a better place.
Every year, thousands of candidates from around the world are proposed and assessed according to rigorous selection criteria. Only the very best candidates are selected and all efforts are extended to create a truly representative body. Reflecting the diversity of stakeholders, the Young Global Leaders include leaders from politics, business, civil society, academia, and arts and culture across seven geographic regions. Together, they form a unique community that can dramatically affect the lives of future generations and craft innovative responses to address global and regional challenges.
About the Forum of Young Global Leaders
Set up as an independent, not-for-profit foundation under the Swiss government, the Forum of Young Global Leaders is an integral part of the World Economic Forum and part of the larger New Champions community. The community is made up of leaders from all walks of life, from every region of the world and every stakeholder group in society.
Throughout their six year tenure, YGLs are fully involved in the Forum's meetings, initiatives and research and interact with the Forum's wider multistakeholder community. YGLs have a powerful role in determining the community's activities. They are governed by a foundation board of 14 respected leaders and are managed by a dynamic team of young professionals based in Geneva and China.
The Forum of Young Global Leaders has three objectives:
Collaboration: to build a diverse global community of peers who engage in networks and processes that look for forward-looking and innovative solutions to the problems faced by humankind
Learning: to transform the next generation of leaders through personal experiences that build knowledge and engender better understanding of global, regional and industry agendas
Action: to positively impact global challenges by engaging YGLs in initiatives and workstreams related to specific challenges they have identified
Selection Criteria
He/she is 39 years of age or younger at the time of selection (to be eligible for the nomination and selection process of the Class of 2016, the candidate must have been born on or after 1 January 1977).
He/she has a recognized record of extraordinary achievement and a proven track record of substantial leadership experience. Typically, this means 5-15 years of outstanding professional work experience and a clear indication of playing a substantial leadership role for the rest of his or her career.
He/she has demonstrated a commitment to serve society at large through exceptional contributions, and have a global perspective.
He/she must have an impeccable record in the public eye and good standing in his/her community, as well as show great self-awareness and a desire for learning.
Candidates from the business sector must be responsible for the full operation of a qualifying corporation or division and must hold one of the following titles: President, Chairman of the Board, Chief Executive Officer, Managing Director, Managing Partner or Publisher, or equivalent of any of the above. If the company is a Member or Partner of the World Economic Forum, the candidate requires the approval of the CEO or Chairman of the Board of the respective company.
Companies, organizations and entities can only nominate one candidate from the qualifying company every two years.
Kindly note that self-nominations are not accepted.
Timeline for Nominations & Selection
31 May: Close of Nomination Period
Summer: The World Economic Forum shortlists candidates for further review
Fall: The shortlisted candidates are reviewed by Heidrick & Struggles, recognised as one of the world's leading executive search and leadership consulting firms
Winter: Selection Committee reviews the top candidates & selects 100 to 250 candidates to be honoured as Young Global Leaders
At the outset of subsequent year: The New Class of YGLs are informed of their selection as Young Global Leaders*
March of subsequent year:  Press Announcement of the New Class of YGLs
**The deadline to submit nominations for the class of 2016 is May 31 2015**
Please click here, to submit a nomination for the YGL Community.
*Please note that because of the large number of nominations received, the World Economic Forum only contacts successful candidates regarding their selection to the Forum of Young Global Leaders.
For more information, visit the Forum of Young Global Leaders.