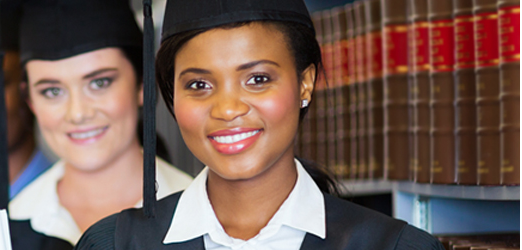 African Leaders of Tomorrow Scholarship Program 2015 to Study in Canada
Deadline: April 26, 2015
Applications are now open for the 2015 African Leaders of Tomorrow (ALT) Scholarship for programs of study starting in September 2015. The ALT Scholarship Program commemorates the late Nelson Mandela's commitment to social justice and equity by supporting young African professionals to become leaders in public policy and administration. Scholarships will be granted to young African women and men to pursue a Master's degree in public administration, public policy or public finance in Canada. Scholarships will be awarded based on merit to young professionals from a range of sub-Saharan countries.
The Canadian Bureau for International Education (CBIE) in collaboration with The Institute of Public Administration of Canada (IPAC) will implement the ALT Scholarship Program with the objective of contributing to a strong and effective public sector in sub-Saharan Africa.  Special consideration will be given to equitable representation across the continent and to the advancement of women leaders.
This program is undertaken with the financial support of the Government of Canada through the Department of Foreign Affairs, Trade and Development (DFATD), and The MasterCard Foundation.
Programs of Study
The ALT scholarship allows studies in a Master degree program in public administration, public policy or public finance only and for a maximum period of two years (24 months). There are no other programs of study that will be eligible.
Scholarship Value
The ALT scholarship includes:
International airfare
Tuitions
Monthly living allocations and instalment allocation
Fixed allocation to cover purchase of books and attend conferences in Canada
Health insurance coverage
Fees for study permit
Eligibility
The current competition is open for citizens of Senegal and South Africa. The deadline to apply is April 26, 2015 for study programs starting in September 2015.
Candidates must meet all the eligibility requirements:
Be a citizen and resident of Senegal or South Africa (we can include a note about 2015 and 2016 competition).
Be between 22 and 35 years old
Have completed a first academic degree with a minimum average of B
Have two to five years of work experience in the public sector, civil society sector or research and academic institutions in Africa
Be fluent in  French or English
Meet all the academic requirements of the program of study of choice
Eligibility restrictions
Candidates who have obtained Canadian citizenship, who are permanent residents or who have applied for permanent residency in Canada are not eligible.
Candidates who are already enrolled in a degree or any program of study at a Canadian university are not eligible.
Selection Criteria
Eligible candidates with complete files will be assessed against the following criteria by a national selection committee.
Academic merit;
Professional experience;
Relevance and merit of the case study;
Recommendation letters;
Demonstrated leadership capacity;
Potential contribution to public administration and public policy upon the candidate's return to his/her home country.
In awarding the scholarships, considerations will be given to gender equity and equitable representation from across sub-Saharan Africa.
Required Documents
Candidates are required to fill out an electronic application form and submit the following documents to be eligible:
A CV or resume
Official transcripts (with official translation if the transcripts are not in English or French)
An abstract for a case study
A 500 to 750 word letter of intent to explain why they want to study in public administration and how they will use the training upon their return to their country.
Three reference letters (two academic and one professional). If the candidate is currently employed, we recommend that one support letter from their employer.
A copy or their passport or national identity document
A copy of the application form for a passport if the candidate does not have a valid passport
A copy of the result of the language test if appropriate (TOEFL, Alliance française)
NOTE: There will be additional competitions in the future. The next one is scheduled to be launched in August 2015 for study programs starting in September 2016. It will be open to citizens from most countries in sub-Saharan Africa.
2015 Competition (for program of study starting in September 2015): the deadline to apply is April 26, and only citizens from South Africa and Senegal will be eligible.
2016 Competition (for program of study starting in September 2016) will be launched in August 2015 and will be open to citizens from most countries in sub-Saharan Africa.
For more information, visit 2015 ALT Scholarship Program.