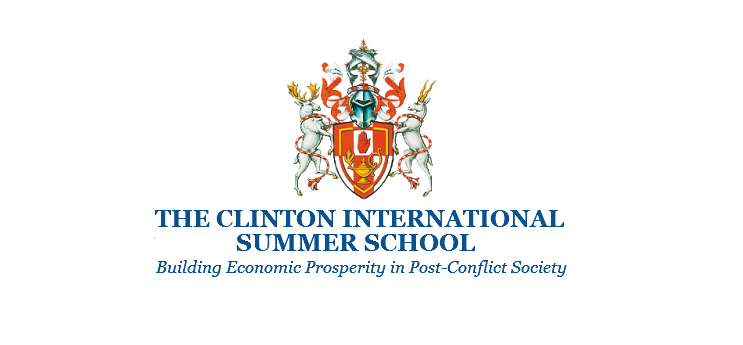 Apply to attend the Clinton International Summer School 2015 – Ulster University, UK (funded)
Deadline: April 24, 2015
The Clinton International Summer School invites accomplished university students from undeserved communities around the world to apply for its 2015 summer program taking place from June 22-26, 2015. The 2015 Clinton International Summer School, in partnership with the INCORE Summer School at Ulster University is a one-week intensive scholarship program for university students from post-conflict and developing regions.
The curriculum is designed to promote entrepreneurship, leadership and community engagement and prepare the students to advance positive change and economic development in their home communities.  The program provides the participants with a unique opportunity to experience first-hand Northern Ireland's historical conflict and that region's continuing road to reconciliation, peace and prosperity.
Covered Costs/Benefits
One week program of instruction at Ulster University, Magee Campus
Travel Costs covered up to $1,000
Lodging at Magee
Dinners at Magee and allowance for other meals
Field trips to Derry, Giants Causeway
Tour of Belfast and one night in Corrymeela
Note: Insurance (personal health and travel) and Visas costs are not covered by the program
Eligibility
Students who meet the following eligibility requirements are invited to apply:
Undergraduate and graduate students, between the ages of 20-26
Leadership capacity
A technology plan that would benefit their home community
Highly recommended by university or community organization
Experience with ethnic or religious conflict or with high poverty rate
Fluent English skills
Application
For more information, visit Clinton International School.