Deadline: May 30, 2015
Are you a mover, shaker or changemaker? Enter the World Merit Photo Contest for your chance to attend the World Merit's Annual Gathering (WMAGINE) and the Nexus Global Youth Summit. World Merit is a platform for young and collaborative global citizens trying to make a positive impact in the world. We connect your talent to opportunity.
The Nexus Global Youth Summit will take place from July 22-25, 2015 at the United Nations Headquarters in New York City. Founded in 2011, Nexus is an international network of more than 2500+ young investors, social entrepreneurs and allies who work to increase and improve philanthropy and social impact investing. The network collaborates to advance the potential of next generation leadership across nations and sectors as well as to bridge communities of wealth and social entrepreneurship for dialogue, education and group problem solving.
Eligibility
Open to movers, shakers and changemakers worldwide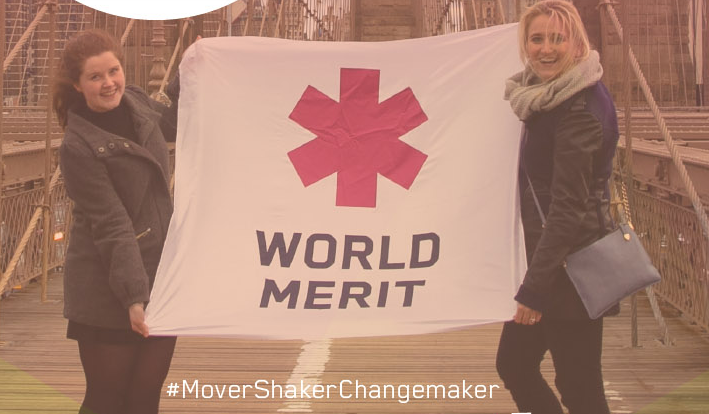 About the Competition – How to Enter
Take a picture of you holding 

this sign

, stating you are a Mover, Shaker, Changemaker. Tip: Be original and be creative to increase your votes. Click here to download the sign.
When May ends, the top 10 with the most votes will be interviewed to schedule in a short interview, measuring merit and the 'Mover, Shaker, Changemaker' mindset. Two will be selected and be given the prize in the first week of June.
NOTES:
To fully enter, it is obligatory that you pledge to be a Mover, Shaker, Changemaker. They want to reward those people that truly want to make a change and are living up to this promise. Click here to sign and pledge. If you are in the top 10 but have not pledged, you will not be interviewed.
Dates for the trip may vary slightly. Depending on the country of residence of the winner and their personal preferences, they will book tickets for around 18-25 July.
More information about the Nexus Global Youth Summit.
For more information, visit World Merit Photo Contest page on Facebook.