Your life, your opportunity! Happy New Month!
We're pleased to introduce I Wayan Alit Sudarsana from Indonesia as the Opportunity Desk Young Person of the Month for July 2015. Alit, 23 years, is the founder of Little Circle Foundation (LCF) and the CEO of Hanacaraka Language Center. He is a recipient of several scholarship, grant and fellowship programmes, which have supported his academics, projects and leadership development. Alit has worked on various life-changing projects and has led in many capacities.
His story will surely spark up something in you!
IWAYAN ALIT SURDASANA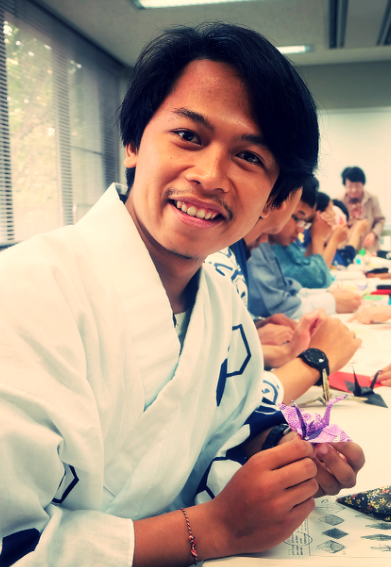 Born on March 22nd, 1992. Alit lives in a small village called Tangkup Anyar in Bali, Indonesia. His is the CEO of Hanacaraka Language Center and the founder of Little Circle Foundation (LCF), a non-profit orgranization focused on improving the quality general and lega educaiton, people empowerment, climate change and building tolerance in Indonesia.
He finished his law degree at Udayana University, Bali in 2015. He was a Fulbright Scholar at Department of Political Science University of Utah, Salt Lake City, USA and currently holds the the Southeast Asia Global Undergraduate Leader (SEAGULL) scholarship by Singapore Management University.
Since he was a little kid, his parents always told him the importance of education – that one should seek for any learning opportunity and that one should not quit learning even if they have passed all education level available. At that time, Alit did not really understand what his parents were talking about until he entered junior high school and noticed that most of his brilliant childhood friends were not going to junior high school.
One day, he realized that they were not continuing their school because of economic reasons, they were forced to work at farms or construction sites. From that time, he developed passion to help Balinese and Indonesian students who also face economic problem to go to school.
Bearing in mind that it is obviously not an easy job to do and understanding that corruption (as a result of bad legal system as well as poor legal enforcement) is one of the main reasons why Indonesia and many other developing countries still have a poor education, Alit founded the Little Circle Foundation (LCF) in 2013, a foundation that focuses on improving the quality of general and legal education in Bali and Indonesia.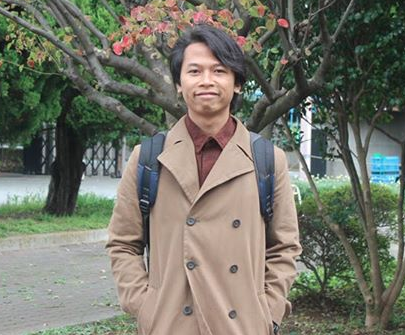 In Bali, there are around 1186 students annually who cannot continue their study to the next level, most of them are elementary school students. Today, LCF has more than 300 students in Bali, Indonesia. They teach elementary to senior high students in Bali along with several other programs such as conducting legal and computer training for teachers in Bali, campaigning copy right laws while promoting the use of open source software (Linux, Ubuntu), developing their legal clinic program, LCF Scholarship, youth camp on climate change and many other programs to encourage young people to take part in the betterment of Indonesia and the World.
On his achievements and interests
"My passion to make a change has also motivated me to pursue my studies in the legal field" says Alit. Ever since he entered law school, he has applied for many scholarships to better pursue his studies as well as to help his family support his studies. He won the Fulbright (Global Ugrad) scholarship at University of Utah, USA and was awarded Twincle Fellowship to study at Chiba University, Japan in 2014. He was also a Putera Sampoerna Foundation Scholar at Faculty of Law, Udayana University, Denpasar, Bali, Indonesia was recently awarded the prestigious Southeast Asia Global Undergraduate Leader (SEAGULL) scholarship by Singapore Management University.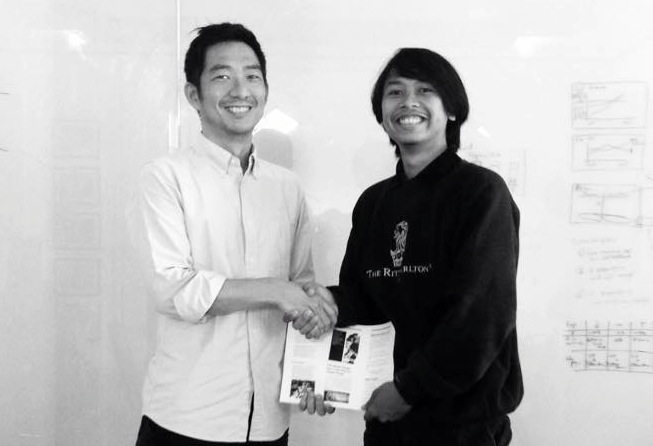 In 2015, he was selected as one of the 50 Global Youth Leaders to participate in Global Youth Advocacy Workshop on Global Citizenship Education (GCED) organized by, UNESCO, the UN Secretary General's Initiative on Education, Asia Pacific Center of Education for International Understanding, and Mahatma Gandhi Institute of Education for Peace and Sustainable Development in Busan, Republic of Korea. He was also selected to participate in UNAOC-EF Summer School in New York.
Currently, Alit and LCF are working with Planet Indonesia to hold a youth camp on climate change – interestingly, this youth camp project has just won a grant from the US Alumni Engagement Innovation Fund Competition. At the same time, he is also preparing for his Master of Law programme in the Netherlands with the StuNed scholarship. As a law student, Alit has also been active in many student clubs as president and advisor, seminars, workshops, etc. He was the president of Indonesian Moot Court Association, supervising moot court clubs from 31 universities all round Indonesia. When he was a student at University of Utah, he started and organized a Model United Nations club and became the head delegate to its first Model United Nations conference at Cornell University, USA.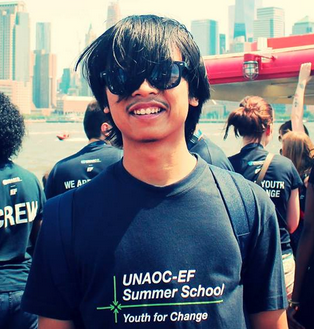 "Now, don't get me wrong. I am not a nerd (although I would love to be one). In fact I have a very interesting hobby. My hobby is making new hobbies. Some of my hobbies usually have something to do with languages, music, photography, psychology, basketball, soccer, skateboard, apps, video tutoring, writing, technology, politics and law." Alit tells Opportunity Desk. He wrote a book about Linux operating system in 2009 and write regularly on his personal web site. He is a multilingual speaker, he speaks Balinese, Indonesian, English, French and currently studying Spanish and Japanese. He also a volunteer at Jackson Elementary school in Salt Lake City, Utah, USA.
Final Words for Youth
If there is one thing I could say to the other youth out there, it would be that, "Life is not merely about winning and achieving, life is an endless effort of learning, sharing, and caring. Keep looking for those opportunities, just like what my parent said when I was a little kid. Your life, your opportunity!"
For more information about I Wayan Alit, visit KakangWeb; contact him via LinkedIn, and w.sudarsana(at)gmail.com. 
———————————————————————————————————————————
Who will be the Next Young Person of the Month?
You can be the next Opportunity Desk Young Person of the Month! All you have to do is get a friend to recommend your work or fill out the nomination form here. We want to use the platform to recognize and celebrate the efforts of amazing young people around the world. O! And you must be an active Opportunity Desk member, either as a fan, reader or subscriber!
Don't miss any updates in the future. Join Opportunity Desk on 36,000+Facebook, 5,700+Twitter, 39000+Group or Subscribe via Email below!