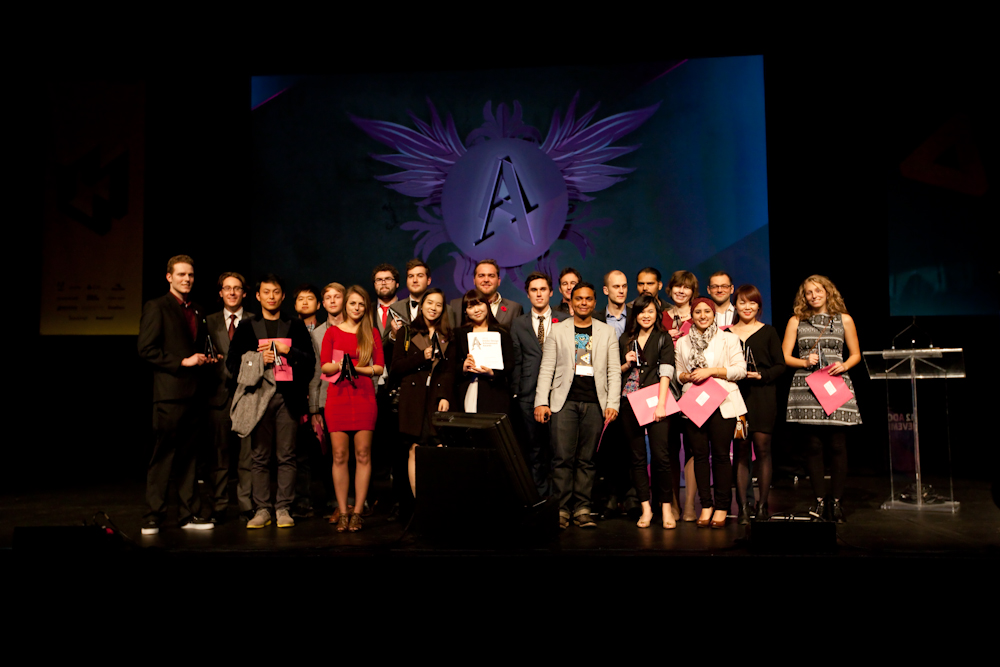 Adobe Design Achievements Awards 2016
Deadline: April 17, 2016 (Early-Bird Submission)
Entries are invited for the Adobe Design Achievements Awards 2016. The ADAA is a global digital media competition for student creators. Connected to industry professionals, academic leaders, and top brands, the ADAA aims to launch the next generation of student careers.
Entries will be judged based on:
Project originality and creative excellence;
Effectiveness in meeting a communication objective;
Demonstrating skills in applying Adobe products towards these ends.
Categories
The 14 categories are divided into three segments depending on the purpose of the work:
Fine Arts – for its own sake;
Commercial – for a client (fictional or real);
Social Impact – for a social or environmental cause.
Benefits and Prizes
ADAA entry offers the chance for mentorship, detailed feedback, career bootcamps, internships, and the big prize for the winners — an unforgettable trip to San Diego to attend Adobe MAX 2016.
Eligibility
Participants must be over the age of 18 and a student enrolled in an accredited institution of higher education.
Adobe tools must have contributed to the creation of the entry.
Individuals residing in the following countries, states, and territories are excluded: Brazil, Northern Ireland, the Province of Quebec, and the Indian state of Tamil Nadu.
For group entries, everyone who worked on the entry must be listed on the entry form and meet the eligibility requirements. One of these people must be designated on the entry form as lead team member.
Employees, independent contractors, officers, and directors of Sponsor; its affiliates, subsidiaries, advertising, promotion, and fulfillment agencies, and legal advisors; the judging panel; and the immediate family members and persons living in the same household of such persons are not eligible to participate in the Contest.
All federal, state, provincial, autonomous, and local laws and regulations apply
Entries that contain nudity or content that is pornographic in nature, violent, lewd, or sexually explicit, in Sponsor's sole discretion, will be disqualified.
For a full list of eligibility criteria refer to the official rules.
Application Process
To apply, create an account.
For more information, visit ADAA 2016.