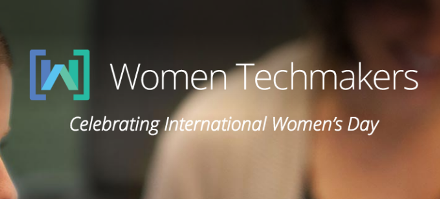 Women Techmakers Global Event Series & International Women's Day 2016
Deadline: Varies with location!
Women Techmakers is hosting a global event series to celebrate the 2016 International Women's Day! These events are hosted by Google Developer Groups at non google venues across the world.
Google supports and celebrates women in technology through numerous initiatives including Small Business Supplier Diversity and Accelerate with Google programs, the Google Cultural Institute, our Women@ employee resource group and more. International Women's Day is an important moment to recognize how women have influenced the tech industry and beyond.
Who can attend?
All genders and backgrounds are encouraged to apply! Note that attendance is limited to 18+
Support
Google will not be providing transportation or accommodation assistance for any of the events . However, stipends to supplement childcare costs may be provided in some locations. Please email women-techmakers@google.com with your summit location in the subject line for more details.
How to Apply
Submit applications to whichever summit location you plan to attend. Note, some locations are currently closed. You can find the list of summit locations and corresponding applications here.
For logistical questions reach out to women-techmakers@google.com. All other inquires should be sent to press@gooogle.com.
For more information, visit Women Techmakers.