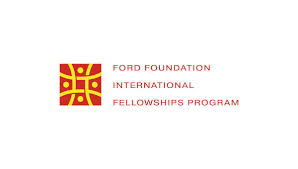 Ford Foundation International Fellowship Program
Deadline: April 15, 2016
Columbia University Libraries is pleased to announce a research awards program in support of the soon to be opened Ford Foundation International Fellowships Program (IFP) Archive. The Ford IFP Archive and the associated research awards program form part of a comprehensive IFP Knowledge Management Project designed to document the history of the IFP fellowship and its future impacts.
Research awardees will have both the digital and analog IFP archive at their disposal, a resource that totals nearly five hundred linear feet of documents and more than 350,000 born-digital files (i.e., files that were originally created in digital format), and which includes both the records of the central secretariat office and of the partner offices from twenty-two countries.
Fellowship
Three $5,000 awards each (domestic applicants) and three $7,000 awards each (overseas applicants) will be made this spring.
During the summer of 2016 awardees will spend time working in the Ford IFP Archive at Columbia University's Rare Book & Manuscript Library.
Each awardee will present his or her project's preliminary findings at a symposium to be held on Thursday, September 8, 2016 at Columbia University's Faculty House.
Eligibility
Open to scholars, philanthropic administrators, and other researchers whose work either focuses on the IFP program specifically or on issues of social justice, higher education and community building generally, and who are able to demonstrate that their work will benefit from sustained immersion in the extensive archive of the IFP program.
Selection Process
A selection committee comprised of former IFP partners, IIE representatives, and Columbia University librarians and archivists will evaluate applications based on the following criteria:
Originality of proposed research project and the potential for contribution to the field.
The extent to which prolonged work in the Ford IFP archive is needed to complete the project's objectives.
Perceived long-term impact of the study on scholarship, education policy, and/or achieving social justice.
Application Process
To apply for a research award, send the following materials as a single pdf file to [email protected] Winners will be notified in late April 2016.
A three-page proposal outlining the purpose of the research project and how the Ford IFP archive will enable its successful completion. The proposal should include a research plan, including a timeline that leads up to the Thursday, September 8 symposium at Columbia University. Applicants should make reference to the Ford IFP Archive website and/or materials described in the online finding aid to the archive.
A précis curriculum vitae totaling no more than two pages;
Two letters of support.
Please Note: Applications and all correspondence with recipients during the awards period will be in English. Unfortunately, IIE does not currently have the capacity to accept applications in other languages. However, alumni may choose to conduct their activities in any language. Applicants should have some experience working with primary sources in a research library and /or archive environment.
For more information, visit Ford International Program.