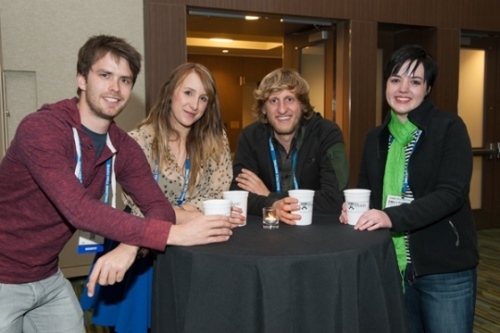 Edmond M. Dewan Young Scientist Scholarship
Deadline: April 15, 2016
Applications are now being accepted by the American Geophysical Union for the Dr. Edmond M. Dewan Young Scientist Scholarship for Atmospheric Sciences and Space Physics. This scholarship targets graduate students studying atmospheric science and space physics. Its purpose is to encourage graduate level students to work on problems in the areas of atmospheric science and space physics.
The American Geophysical Union galvanizes a community of Earth and space scientists that collaboratively advances and communicates science and its power to ensure a sustainable future.
Scholarship
The recipient will receive a $1,000 academic scholarship made possible by the Edmond M. Dewan Young Scientist Scholarship Fund and an award certificate. The recipient will also be recognized in Eos magazine and at the Student Breakfast at AGU's Fall Meeting.
Recipients do not automatically receive a Student Travel Grant for AGU's Fall Meeting. Please visit the Fall Meeting site to apply directly for a travel grant.
Eligibility
Current AGU student member;
Enrolled in a graduate student at time of application;
Minimum cumulative GPA of 3.4 or equivalent;
Must be studying topics related to atmospheric sciences and space physics.
Application Process
The following are required for a complete application:

Project Narrative: Description of project (theoretical or applied research) including statement of purpose, method, and impact;
Personal Statement: Description of why applicant has chosen to pursue this project and what he/she hopes to accomplish;
Recommendation Letter: Brief statement by faculty advisor about the project
Recipient will be required to write a 500-word blog post describing their work and how the Dewan Scholarship will help them achieve their goals. Posts could be selected to appear on the AGU blog GeoSpace or a similar venue.
For more information, visit Dewan Young Scientists Scholarship.