Welcome to the Month of May!
We are pleased to introduce our Young Person of the Month, Charles Lipenga from Malawi. Charles is a 27-year old award-winning author, architect & philanthropist creating revolutionary changes in Africa. He is the co-founder of Maestros Leadership Company, an organization that engages people in mind transforming training and organizations for a brighter and successful future. His company has provided 1000 scholarships to needy students in Malawi.
Read more about his work and achievements and be inspired!
CHARLES LIPENGA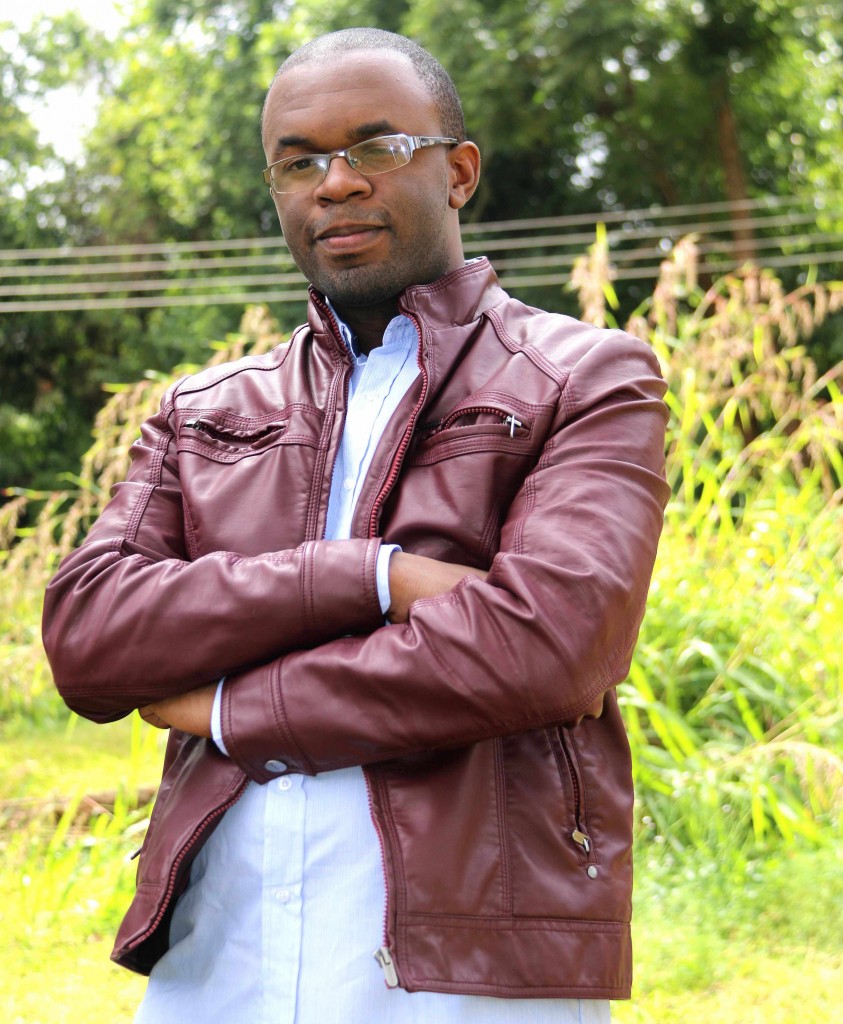 Charles Lipenga is a 27-year-old born and raised Malawian, graduate Architect from the University of Malawi. He is the Co-founder and Chairman of the award winning '2015 Best Malawian Achievers Award – Best Leadership Company' known as Maestros Leadership Company that is in the business of engaging people in mind transforming training and organizations for a brighter and successful future. Creating revolutionary changes in Africa by making knowledge and information accessible by everyone and getting them involved in life changing projects.
To date, the company he co-founded "Maestros Leadership Company" has provided academic scholarships to more than 1,000 needy high school students across Malawi. Charles aims to grow the reach of his organization across Africa and the world.
On how he started his Venture
Growing up in the so called "The poorest nation" – Malawi, Charles refused to leave it to fate to decide his future or the future of the generations to come, he chose to take a stand and become an advocate of change and a pillar of hope to the youth. Wait, but how did it all start?
In grade 5, at the age of 9, Charles came across the concept of THE UNITED NATIONS, and it was his first time to see Sir Kofi Annan (on TV) who was the UN Secretary General at the time. With his naïve understanding, he told his mother, "I want to be the President of all Nations just like Kofi Annan." As a 9-year-old boy, he believed his impact and influence would grow and go beyond his nation.
In 2007, Charles was admitted at the University of Malawi studying Architecture. He saw a need in Blantyre city and started a project of investing knowledge and development tools to 31 street kids using his allowance money. He was feeding them, sending them back to school and empowering them with trainings. In time, the number grew to 144 children, when he developed a housing scheme of housing 3 children per home within the city of Blantyre.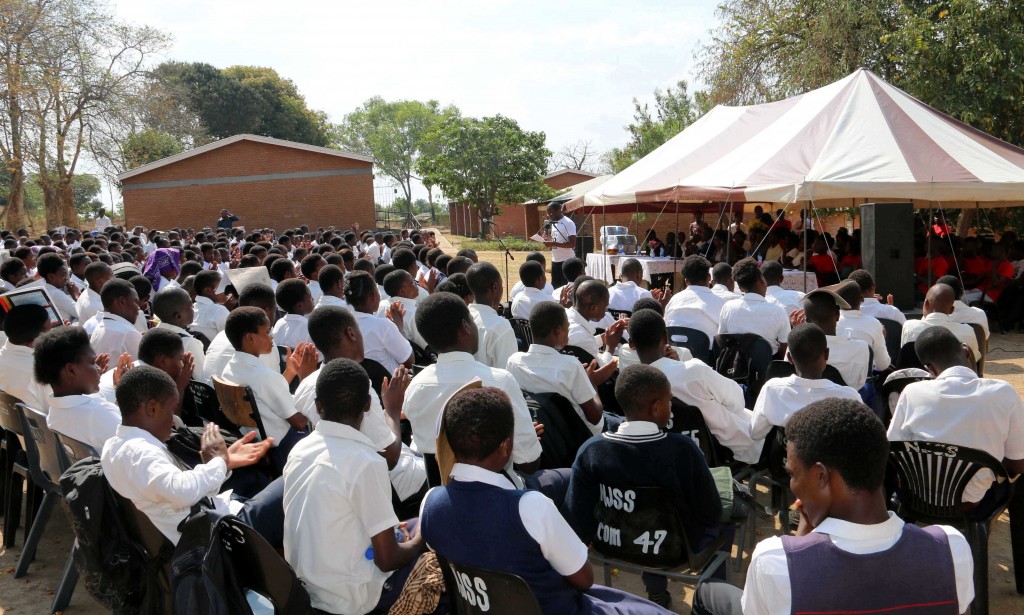 In 2009, his outstanding leadership and intellectual skills got him a part time job at the same University while he was still a student, as a student lecturer; that helped him even more to be financially stable as a young man striving to help on a humanitarian path. In the same year, Charles having been nominated as the Ambassador of the University of Malawi, it got him a scholarship for a study tour sponsored by UNESCO to participate in the Khami Heritage Restoration Project in Bulawayo, Zimbabwe.
After graduating as an Architect and with the training from UNESCO, he spent the whole of 2011 volunteering for NGOs, mainly building vocational training schools across Malawi.
Fast forward, in 2012 he competed in the African competition for Young professional architects organized by African Union of Architects. 2013 he was awarded as the best Young Professional African Architect. In all this, he strongly believed that he could do so much more, with Evalister Chaka (business partner), he co-founded Maestros Leadership Company, a social enterprise that uses cross-compensation business model to create revolutionary changes in Africa.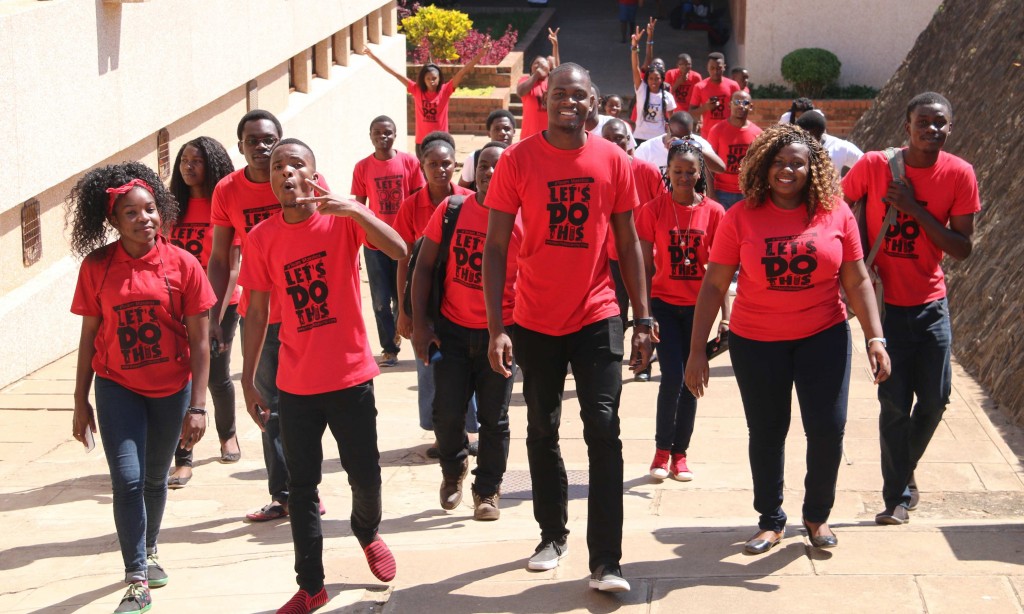 Today, through the different campaigns established, Charles and his company is promoting quality education, reaching out to girls with sanitary towels, raising a team of 7000+ highly motivated young people in 22 countries across the globe, impacting lives of more than 50 000 people with leadership development programs. Charles has worked with youth leaders from 195 countries in advocating positive changes throughout the world mainly focusing on Global Business, Human Rights, Peace & Security, Leadership & Government, Environment, Employability and Education. He is working on youth employment protects reaching out to more than 15 million people.
Achievements
Charles is the National Youth Ambassador of the Dutch initiative known as Building Bridges. The first project reached out to over 15 million people, was discussed in the UN Security Council. Charles received ownership over the Building Bridges project and identifies local youth entrepreneurs, organizes events, and leads other youth ambassadors in creating solutions to foster youth employment.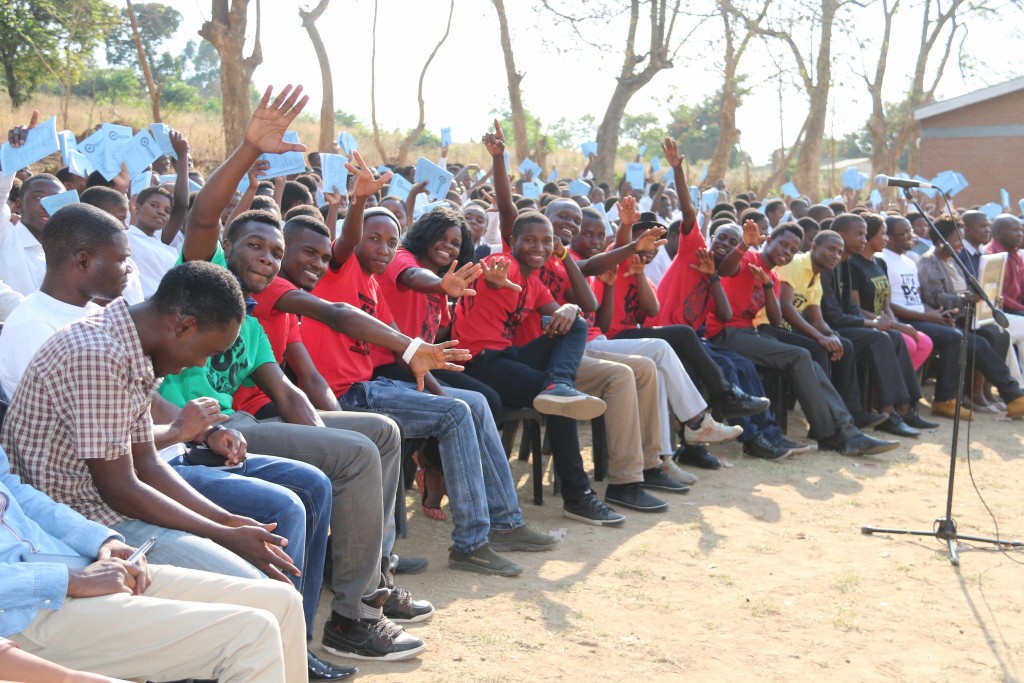 He is the 2014 Future Africa Leaders Award winner for his exemplary contribution in education and youth in Malawi. A YALI (Young African Leaders Initiative) and Mandela Washington fellow for providing leadership development trainings and activities to a wide range of Africans from high school students, college students, to professionals at leading companies. He strives to equip the youth to be catalysts of change for a better Africa.
2015 Drivers of Change nominee under Southern Africa Trust for creating solutions for youth unemployment on a mission to eradicate poverty. He is also the Ambassador of Tomorrow People Org. from Serbia bringing innovations, creating opportunities and developing counties in education. In 2015, He was awarded The Youth Personality of the Year by Royalty Inspire due to his enthralling character in inspiring thousands of youths across Africa to join an active movement of development and change. Also Awarded the 2015-2016 Future Forward ASHOKA Change-maker as the best Young African Leader in The Future of Work in Africa: Innovations in Youth Employment Category sponsored by MasterCard Foundation.
In 2015, he was awarded the OFID scholarship in Thailand as the active and impactful One Young World Ambassador, hosting annual gatherings of over 1,500 of the brightest young minds, from more than 190 countries. Creating opportunities to make lasting connections and advocate positive changes throughout the world.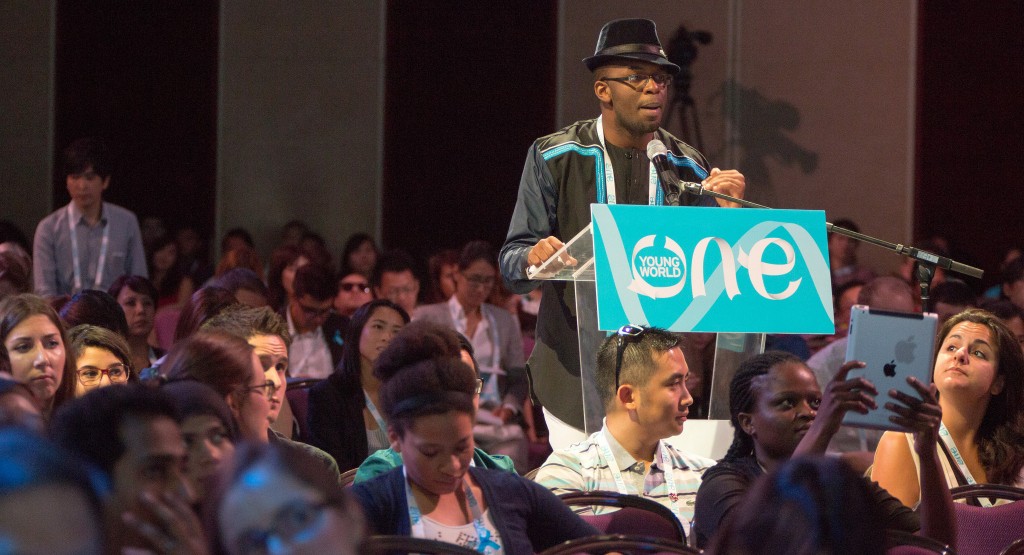 Charles is also the National Youth Ambassador for The Malawi Community of Practice (MCoP) which was derived from the Africa Community of Practice (AfCoP) which is a coalition of Results Practitioners. AfCoP was established as an initiative of the African Development Bank as part of adherence to the ideals of Paris Declaration on Aid Effectiveness.
What Inspired and Inspires Charles
Living a life full of purpose inspires me every single day. The bible urges us to be more diligent in our works for a purpose. I see myself as the one to provide for the urgent need of others, I am daily inspired to live a productive life, to add value to the lives of people around me, to have something to show for at the end.
"Our people have to learn to be diligent in their work so that all necessities are met (especially among the needy) and they don't end up with nothing to show for their lives." – Titus 3:14 MSG
Final Words for Youth
Charles tells Opportunity Desk:
I would like to quote Jim Rohn when he said, "Learn how to separate the majors and the minors. A lot of people don't do well simply because they major in minor things."

There is a bigger picture out there, yet many young people are so much entangled with non-beneficial activities and habits that won't get them anywhere (productive). I am not lucky, I spend my time investing in myself with free platforms as Opportunity Desk, to be in a position to contribute and add value to the world, so that I can connect and win with them.

Don't miss the bigger picture. Today, make a decision to work with others and make a change, choose to become relevant; deliver rare and valuable results. Work on becoming not having. For the successful implementation of the Sustainable Development Goals (SDG's), I believe it is key that young people no longer remain passive beneficiaries but become equal and effective partners for development. Together we can do so much more, that is where the LET'S DO THIS campaign comes from, as a Maestro, I believe in the principle that "It is our responsibility."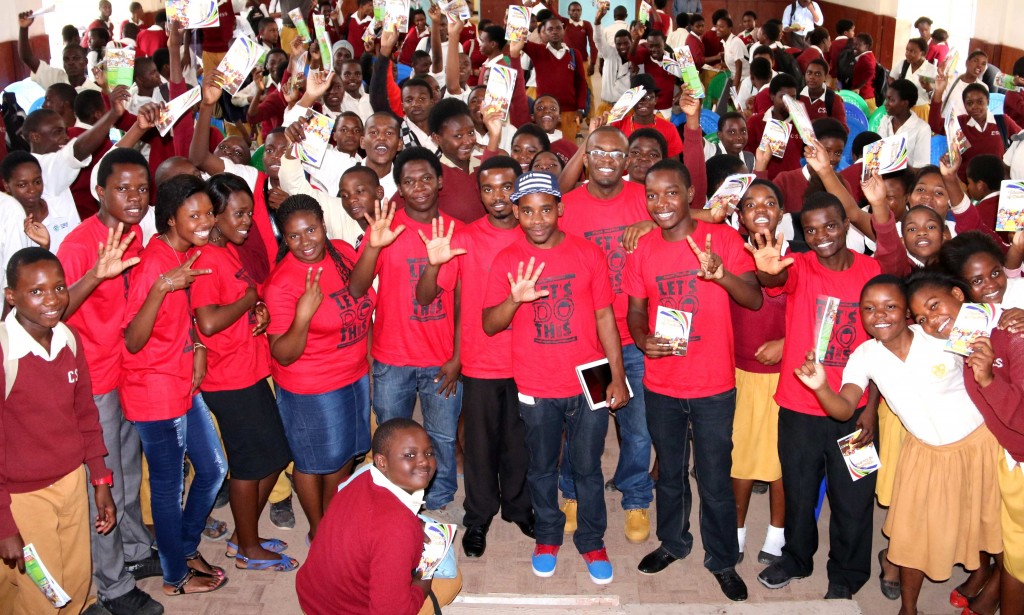 For more information, connect with Charles via Whatsapp: +265999194104 | Email: [email protected] | W: www.maestrosleadership.com | Facebook | Maestros on Facebook | LinkedIn | Twitter and Instagram @brocharliz
———————————————————————————————————————————
Who will be the Next Young Person of the Month?
You can be the next Opportunity Desk Young Person of the Month! All you have to do is get a friend to recommend your work or fill out the nomination form here. We want to use the platform to recognize and celebrate the efforts of amazing young people around the world. O! And you must be an active Opportunity Desk member, either as a fan, reader or subscriber!
Don't miss any updates in the future. Join Opportunity Desk on 50k+Facebook, 9k+Twitter, 49k+Group or join 16k+Subscribers via Email below!